Products
Manufacturing execution systems (MES) and enterprise resource planning (ERP) systems: How they relate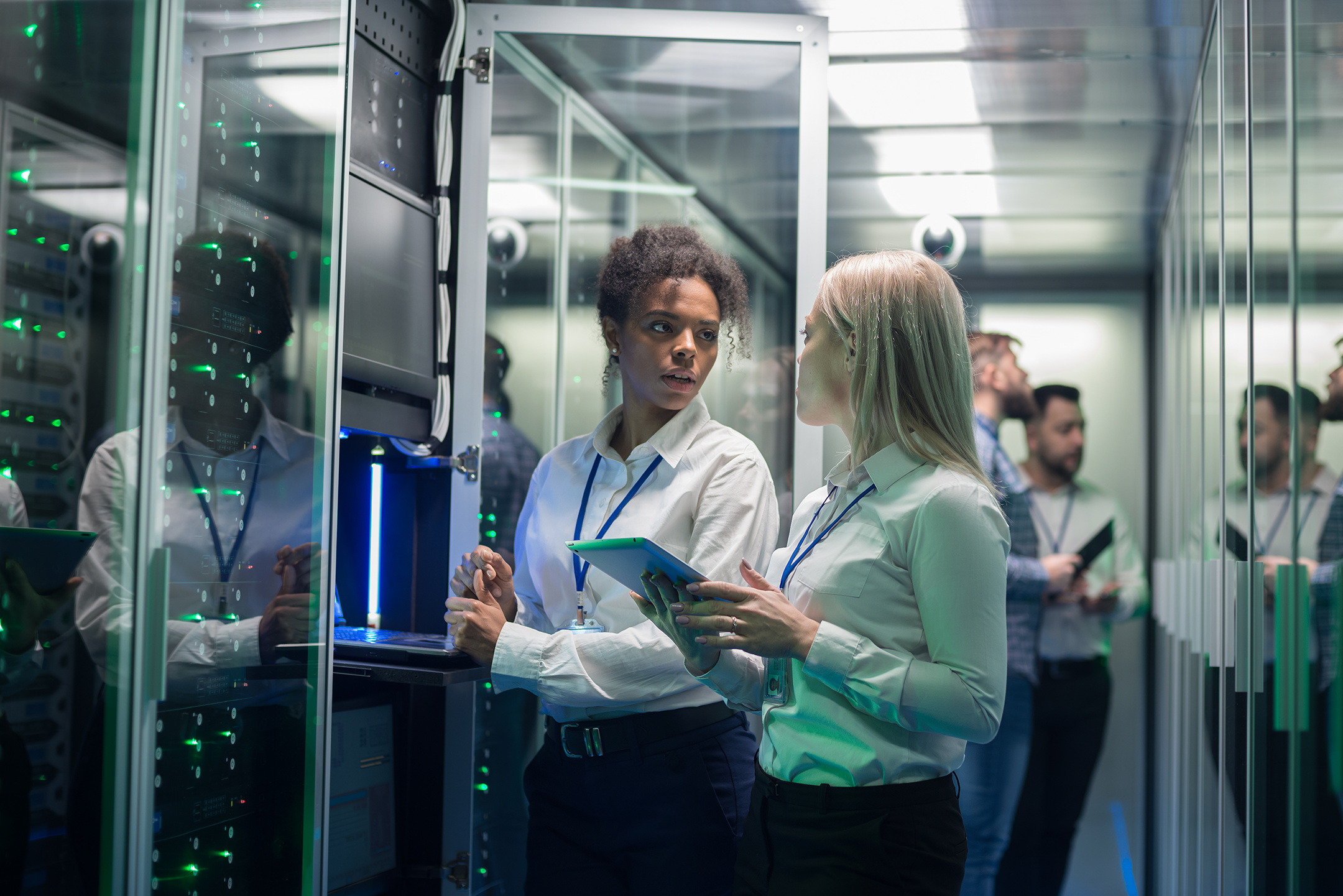 MES and ERP are two of the most widely recognized acronyms for digital systems in the manufacturing world; yet defining the interrelated roles of these two systems is challenging. Efficient interaction between manufacturing execution system (MES) and enterprise resource planning (ERP) software is critical to a manufacturer's productivity and on-time delivery of products. Integration of MES and ERP systems enables their complementary functionality to bring greater benefit to a manufacturer than siloed systems. A basic understanding of the relationship between these two systems helps our customers get the most out of their digital investments.
At the broadest level, the relationship between a manufacturing execution system and its enterprise resource planning counterpart has been defined since the 1990s by ISA-95, the international standard for the integration of enterprise and control systems. ISA-95 incorporates a layer model of technology and business processes for manufacturing enterprises. According to this standard, ERP is a Level 4 system, focused on business logistics, while MES, as a pillar of manufacturing operations management (MOM) software, is a Level 3 manufacturing operations system. ERP software, then, provides business-related functions needed to manage a manufacturing operation, while MES software orchestrates workflow operations needed to produce the desired end products.
ERP and MES systems complement each other in terms of their different functional purposes and points of focus, as well as the context in which their data supports the manufacturing endeavor. An enterprise resource planning system brings together business strategy and operations, while Manufacturing Operations Management (MOM) software, including MES, enforces and executes the manufacturing plans and bridges enterprise-level ERP information to the automation and control systems on the manufacturing floor. It should be noted that ERP and MOM systems (including MES) represent two of the three key functional hubs within a manufacturing company's data infrastructure. The third is product lifecycle management (PLM), an ISA-95 Level 4 system which focuses on product creation and engineering data.
Let's explore how the differences between ERP and MES systems enable the two systems to work together and bring the greatest benefit to your manufacturing floor.
Key distinctions between ERP and MES functionality
ERP software manages the business of manufacturing, often over a time horizon ranging from hours to years. The ERP integrates and acts as a data pathway for all parts of the business, from purchasing and inventory to finances and human resources. An ERP system gives decision-makers a single point of access to pertinent information from disparate departments. As it relates to production execution, an ERP system mostly addresses pre-production issues as well as post-production analysis. These may include:
Product strategy
Reference product information
Production demand
Master data
Bills of materials (BOMs)
Standard operating procedures (SOPs)
Change orders
Inventories
Much of an ERP's functionality is prompted by financial transactions, such as sales orders, supplier invoices, or payroll. Functions of the manufacturing execution system, on the other hand, are prompted by production orders and manufacturing processes. The MES orchestrates actual production in real time. It oversees and proactively enforces 'live' operations and performance, and its functions generally focus on much more immediate time frames than the ERP – from seconds to shifts. MES functions include monitoring, controlling, and adjusting variables that affect production efficiency, as well as synchronizing various aspects of production to ensure lean operations. To perform these functions effectively, the MES must have the capacity to anticipate, align and adjust production and business parameters in real time. The system also manages information generated during and just after production:
Resource usage (labor, equipment, materials)
Order and work-in-progress (WIP) status
As-built genealogy yields
Time events
Machine throughput
MES and ERP complementary functionality
Data shared between ERP and MES systems flows in both directions: the enterprise resource planning system collects and/or generates information that serves as input to the manufacturing execution system, and as production operations take place, the MES gathers and generates information and sends it back upstream to the ERP. As the business hub, the ERP system interacts with departments and systems across the enterprise. It aggregates and contextualizes data, then distributes it as needed to departments for use in their functional responsibilities.
From the lists above, one can see that an ERP system's production-related data is needed as input for the MES to coordinate production operations. This is the first aspect of the relationship between the two systems: ERP data feeds downstream to MES. The MES software receives and regroups this information to focus on manufacturing decisions, such as which plant or production line to use, which operators have the qualifications and availability to run production tasks, and where and when to deliver raw materials and supplied components to the production line.
The second aspect of the ERP and MES relationship flows in the opposite direction: data from the MES provides the ERP with input for the many business operations that the ERP manages. For example, the ERP may route information about an operational bottleneck to the finance department, where decisions about capital equipment investments are made. MES may also share material consumption, scrap or completion information with the ERP to track costing and inventory.
Manufacturing companies that successfully integrate their ERP and MES systems stand to reap numerous benefits, including:
Increased overall equipment efficiency (OEE)
Reduced cycle times
Reduced data entry
Data consistency
Leaner manufacturing
More on-time delivery
Opcenter Execution MES
Siemens has designed our Opcenter Execution MES systems to interact effectively and efficiently with ERP systems to maximize production efficiencies and minimize time to delivery. Capabilities of our MES software that help optimize production execution include:
Optimized production sequencing
Proactive enforcement of manufacturing activity
Resource allocation and control
Integration of regulatory and quality requirements
Supply chain optimization through synchronization of production processes
Movement, storage and tracking of materials
Equipment performance and maintenance management
Orchestration of personnel training and certification requirements
Shop floor visibility for all stakeholders
Rapid accommodation of product variations
Siemens' customers that have integrated Opcenter Execution software with their ERP system have achieved significant reductions in cycle time and waste while improving resource utilization and on-time delivery. We encourage you to explore Opcenter and its industry-specific MES solutions today.
This article first appeared on the Siemens Digital Industries Software blog at https://blogs.sw.siemens.com/opcenter/manufacturing-execution-systems-mes-and-enterprise-resource-planning-erp-systems-how-they-relate/