Products
Realize LIVE 2023 – See all the Digital Manufacturing and NX CAM sessions!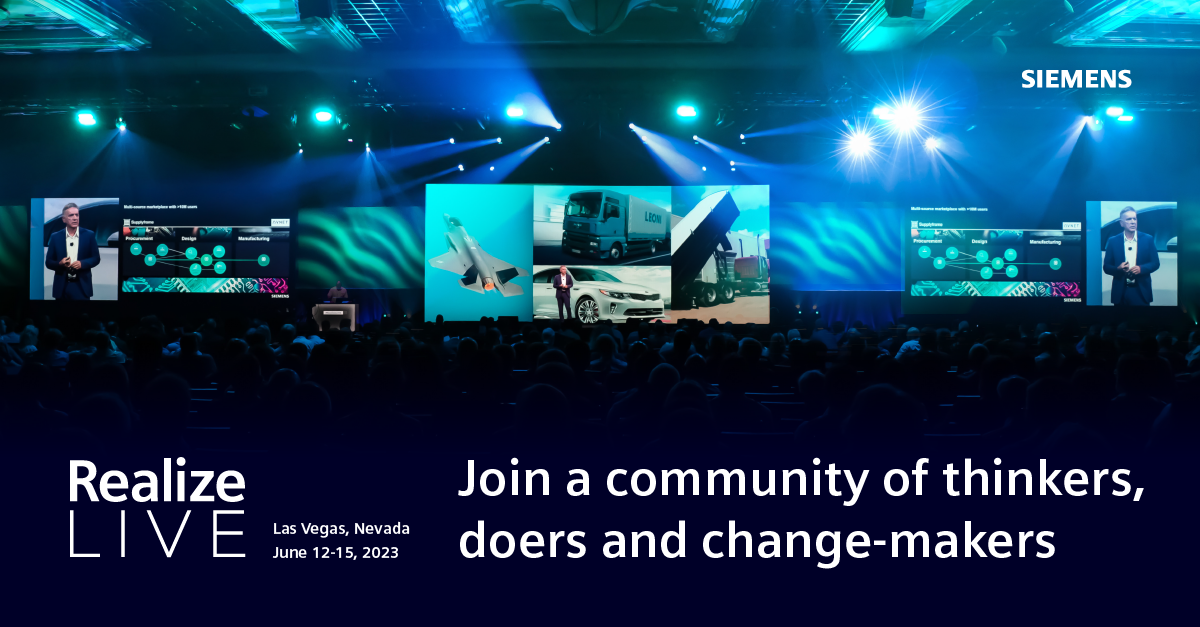 Realize LIVE 2023 is almost here and so is your chance to learn, connect and collaborate with peers and experts from the CAM industry. Whether you are attending our Americas event in Las Vegas, Nevada, or our European event in Munich, Germany, Realize LIVE 2023 offers you the opportunity to learn about the latest advancements in the machining industry and in the world of digital manufacturing.
---
What to expect at Realize LIVE:
Visionary sessions from leading companies, like Ford Motor Company, Northop Grumman, Rolls Royce, DMG Mori and W.A Pfeiffer
Opportunities to hear about the latest advancements in the part manufacturing industry and NX CAM software
12 NX CAM training sessions to improve your CAM programming skills to the next level
Valuable insights and guidance to help you achieve your goals
Amazing opportunities to meet and learn from your peers
Realize LIVE Americas
📆 June 12-15, 2023
🌎 Mandalay Bay, Las Vegas, Nevada
Realize LIVE Europe
📆 July 10-12, 2023
🌍 Infinity Hotel, Munich, Germany
Join us June 12-15 in Las Vegas, Nevada to hear presentations by speakers from Ford Motor Company, Northrop Grumman, Rolls Royce, DMG Mori, JANUS Engineering Inc, and more. You will also gain deeper insight into the latest advancements in the NX CAM software and other digital manufacturing solutions from Siemens's own product experts.
---
Keynote : The criticality of digital and smart manufacturing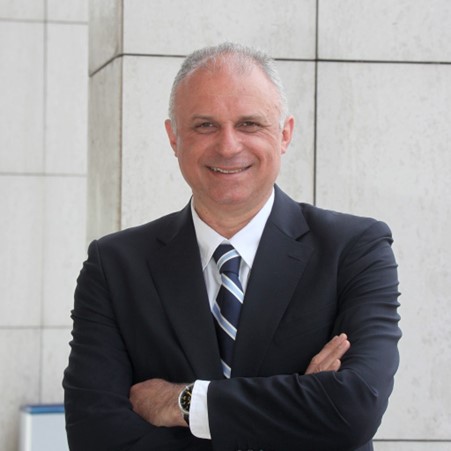 Zvi Feuer, Senior Vice President, Siemens
Digital and smart manufacturing is critical to humanity in many ways, from the food we eat and our health, to the way we travel, communicate and take care of the environment. Manufacturers today must be able to dream it, then make it affordably and sustainably, innovate to bring new products to market faster, while maintaining superiority and competitiveness.
We are living in a golden age of digitalization and automation and our customers trust us to help them navigate the rough waters created by supply chain disruptions, skilled labor shortages, delivery bottlenecks, the energy crisis and climate change, using our technology.
Digital and smart manufacturing can help to harness complexity and deal with the increasing expectations for higher productivity based on digitalization involving IT/OT convergence, artificial intelligence, advanced robotics, augmented and virtual reality, and other advanced technologies.
In this keynote session you will learn how embracing digitalization can help you to survive the present and thrive in the future.
---
Featured NX CAM Session : Winning strategies for both small and large manufacturers.
How to override market trends by applying the latest technologies to become more competitive and secure your future.
Vynce Paradise, Development Director, NX CAM Siemens
Stan Przybylinski, Vice President CIMdata, Inc.
Andreas Pfeiffer, W.A. Pfeiffer
David Doody, Manufacturing Engineer, Ford Motor Company
Discover how can Advanced digital lifecycle solutions provide a competitive edge for manufacturers? What does Ford have in common with a Job-Shop? What is a Digital Machine Shop? Experts from CIMData, Ford Motor Company and W.A. Pfeiffer will deliver insights.
---
Realize LIVE Americas 2023 – Full Digital Manufacturing agenda at a glance. Download now!
---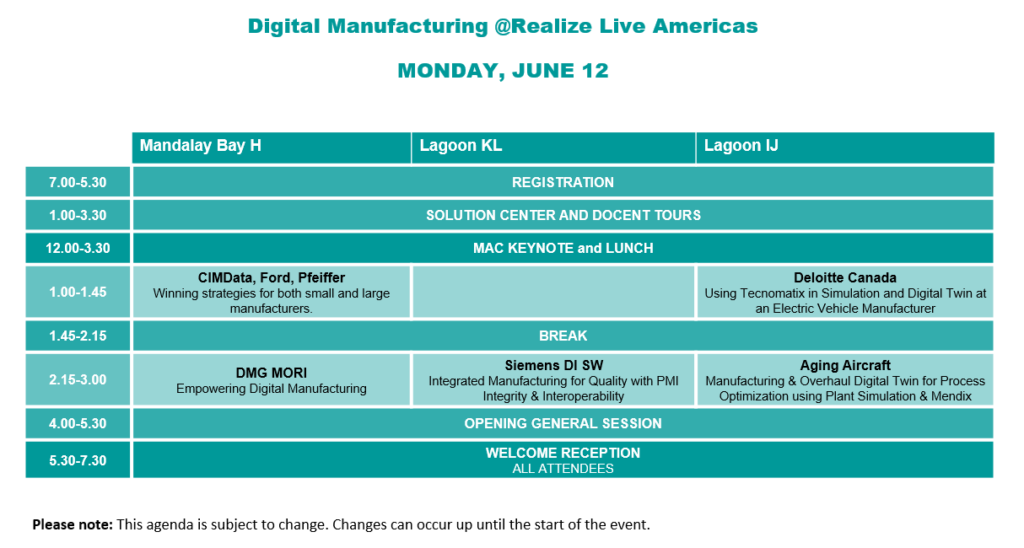 ---
---
Join us for the digital transformation event of the year.
This article first appeared on the Siemens Digital Industries Software blog at https://blogs.sw.siemens.com/nx-manufacturing/realize-live-2023-see-all-the-digital-manufacturing-and-nx-cam-sessions/