Products
Either Tech increases productivity and part quality with NX CAM software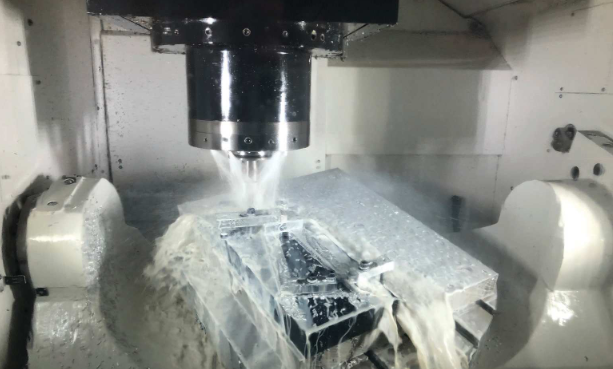 Learn about how Either Tech uses NX CAM software and Solid Edge to fully leverage 5-axis machining in order to enter the aerospace market in our new aerospace manufacturer success story.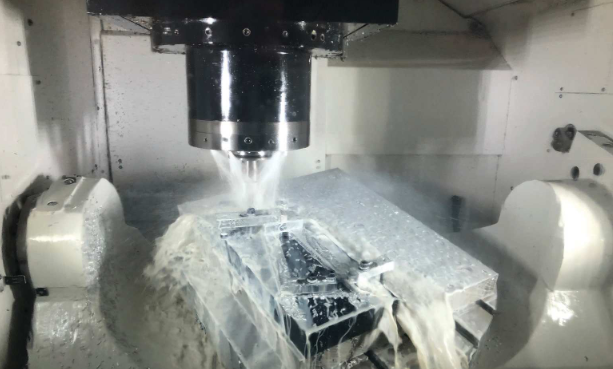 Switching from the optical industry to aerospace
Founded in 1996, Either Tech was established by its parent company to serve the U.S. market. Four years later, the company built a new factory to control quality management and market its own products. It added precision machining to its service items in 2008, and has obtained certificates such as Quality Management System of ISO 9001, ISO14001 and AS 9100D, progressively enhancing its management and production capabilities. Either Tech engaged in comprehensive machining, with machine tools like lathe machines, milling machines and mill-turn complex machines as well as a variety of cleaning and measuring equipment.
The introduction of the advanced 5-axis machining and manufacturing solution integrating Solid Edge and NX CAM has helped us master the higher precision machining capability.

Hsieh Chu Chi, vice president of Either Tech
Specializing in the development of parts for optical devices, the company is the original equipment manufacturer (OEM) of international brands such as Canon, Panasonic, Samsung TW and Blackmagic Design. It has a product catalog covering items such as camera mounts, lens mounts, cam, flash light accessories, and other relative camera parts. The company has gained customers' trust, and as a result its products have been popular for more than a decade. However, global brands need to cut costs and seek lower-priced suppliers, and Either Tech's management team is keenly aware of this shift.
Hsieh Chu Chi, vice president of Either Tech, believed the company needed to make an adjustment and resist the urge to take orders at lower prices while simultaneously increasing investment. In 2016, the company successfully established a second production line in Chiayi, Taiwan, launched mass production in April, 2017 and started to develop high-level products to enter the competitive aerospace market. The company now boasts large customers like AIDC, ChenFull International and JYR Aviation. Either Tech is confident in its ability to enter new markets due to its long-standing, quality centered corporate culture.
Keys to success for aerospace manufacturers
With NX CAM and Solid Edge, Either Tech was able to facilitate entry into the competitive aerospace market. Using advanced 5-axis machine tools programmed by NX CAM software, the company was able to increase production capacity and reduce the wear on machine tools by shortening machining time. 5-axis machining also allowed Either Tech to enter a new precision machining market, with programmers now able to optimize and fine tune NC programs during mass production.
NX CAM is unique in that it allows NC programmers to try different approaches before selecting the best method to machine even the most challenging designs. Programming complex parts is no longer a tedious process. The software provides many advanced options that give the engineers the necessary flexibility to quickly create safe 5-axis operations.

Hsieh Chu Chi, vice president of Either Tech
Interested in reading more? Check out the complete story about how Siemens Digital Industries Software solutions enable Either Tech to increase productivity and part quality and bring them new business.
This article first appeared on the Siemens Digital Industries Software blog at https://blogs.sw.siemens.com/nx-manufacturing/either-tech-increases-productivity-and-part-quality-with-nx-cam/