Don't miss the NX CAM Training sessions at Realize LIVE Americas 2023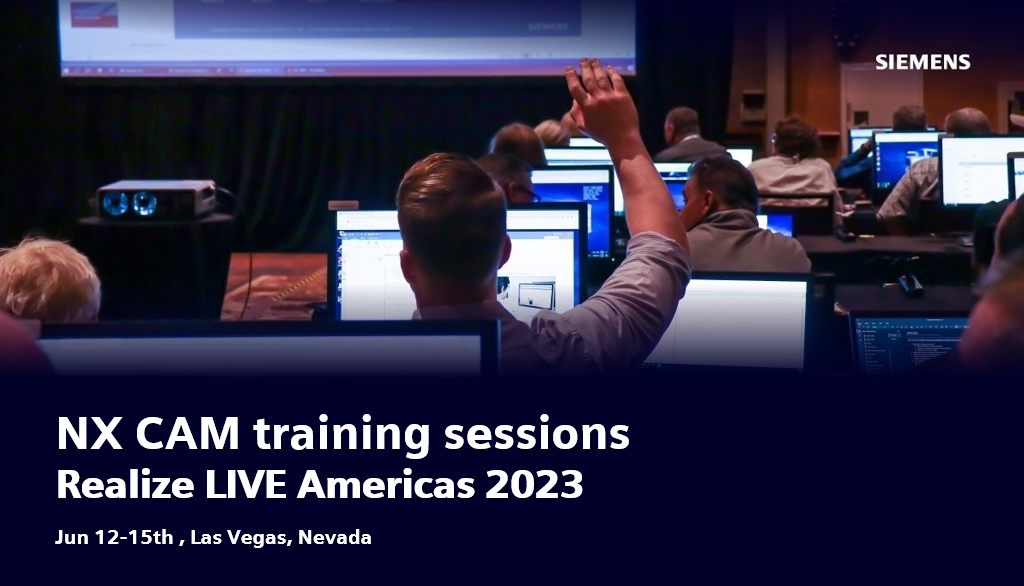 Realize LIVE is always a great place for part manufacturers to connect, collaborate and learn about the latest advancements in the machining industry.
It brings together CAD/CAM managers, CAM leads, NC programmers, industry experts, and the best of the best in the CAM community to exchange ideas and best practices to work smarter, improve operational efficiency, and achieve transformative outcomes.
There are numerous reasons to participate in Realize LIVE Americas but, the training sessions make it truly worthwhile and a compelling experience. If you are a regular at Realize LIVE, you would be aware that Siemens conducts instructor-led NX CAM training sessions every year. This time it just got bigger and better!
With the largest, most diverse, and highly rated technical team we are bringing you 12 power-packed training sessions covering NX CAM's latest advancements, tech tips, and live demonstrations.
Whether you are a beginner or an advanced CAM programmer looking to sharpen your CAM programming skills to boost productivity and increase your programming efficiency, Realize LIVE Americas is a great place to start with.
12 more reasons to attend Realize Live 2023 in Las Vegas
At Realize Live Americas 2023 we have opened 12 slots for the NX CAM training sessions this time. With over 10+ hours of training sessions combined divided across 3 days Realize LIVE 2023 will be one to remember.
Here are the NX CAM training sessions that you shouldn't miss out on:
Overview of NX 2212 CAM – Part 1 and Part 2
In case you missed out on the new features in the latest version of NX CAM, this is the perfect opportunity for you to familiarize them. In just 90 minutes divided across two parts, you can explore the new and improved capabilities that will help boost your manufacturing productivity. Our certified training experts will walk you through, the 21 newly released features from turning, milling, robotics, and simulation capability enhancements that will simplify your programming tasks.
Using the Teach mode in Turning
Learn about the teach mode in NX Turning. In this comprehensive training session, you will gain a deep understanding of the teach mode and its ability to provide the programmer with precise toolpath control in tight areas. Witness live demonstrations by the presenters and a hands-on exercise where you will be given time to ask questions.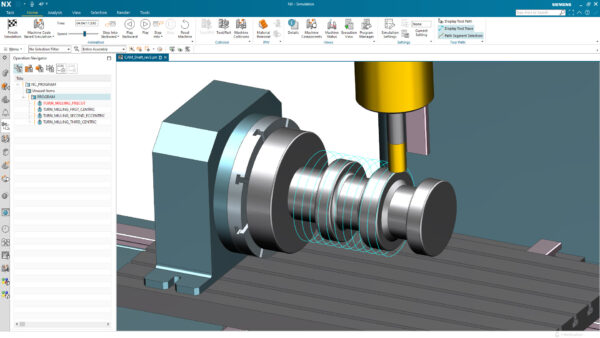 Finding and grouping holes for milling operations
In this instructor-led training session, you will gain valuable insights on how to find and group holes for milling operations. The live demonstrations conducted by Siemens experts, along with the valuable insights gained from the training, will aid you in optimizing your milling operations.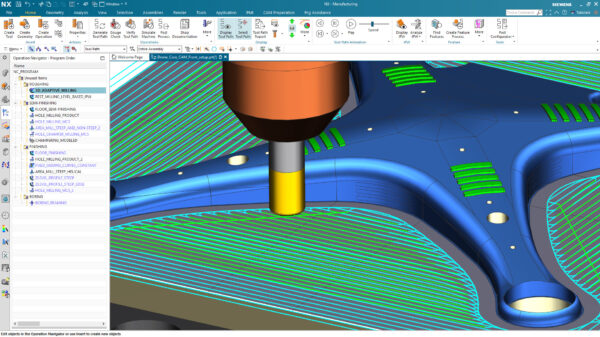 Robotic Machining
Through the robotic machining training session, you will learn to automate your part manufacturing with advanced robotics to expand machining capabilities that help in reducing cycle time and improve parts quality. By implementing the learned techniques, you can Boost shop floor productivity with automated workcells, program robots for pick-and-place operations and automate manually performed machining tasks.
On-Machine Probing
Learn how to utilize the machine tools for performing measurements during machining, Make the most of this training as we will teach you how to create probing operations in NX CAM by defining tools, choosing measurement types, and simulating them. can bring both quality and process improvements. You will acquire the understanding of how to improve both quality and process efficiency.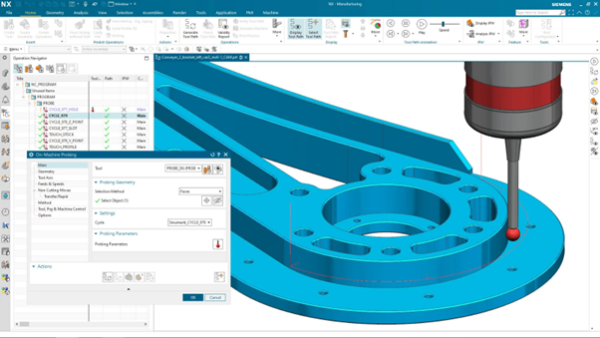 Post Configurator
In this training session featuring the Post Configurator, learn how to streamline the process of generating production-ready CNC programs for your applications. You will also discover how to create and adjust postprocessors for a wide range of CNC controllers or machine configurations using NX CAM. Explore Post Hub, an extensive online postprocessor library with access to more than 1,100 postprocessors that enables you to program a wide range of milling, turning, and multi-function machines. It includes postprocessors for many machines and controllers, including DMG MORI, Haas, Makino, Mazak, and Okuma.
More in store at Realize LIVE Americas
In addition to the NX CAM training sessions, leverage the benefits of Realize LIVE through in-depth technical discussions, exclusive product previews, and direct access to industry experts. You will also get to witness real-world demonstrations and success stories from companies like Ford, Rolls Royce, DMG MORI, Northrop Grumman, and other thriving manufacturers who leverage cutting-edge digital technology for business growth.
If you want to enhance your understanding of the capabilities of NX CAM, you should think about attending the NX CAM training at Realize LIVE Americas.
Start your digitalization journey at Realize Live Americas, June 12-15, 2023 by exploring what NX CAM training can do for your personal CAM programming skill level as well as streamlining your manufacturing processes.
Register now and enroll for the training and gain the knowledge necessary to maximize your company's productivity and return on investment. Limited seats only!
This article first appeared on the Siemens Digital Industries Software blog at https://blogs.sw.siemens.com/nx-manufacturing/dont-miss-the-nx-cam-training-sessions-at-realize-live-americas-2023/