Products
China's Desay SV selects Siemens PLM software for its digital enterprise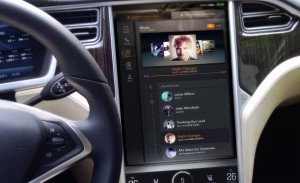 Today Siemens PLM announced that China's Desay SV will adopt its product lifecycle management (PLM) software, as the automotive electronics supplier prepares to implement new manufacturing technologies. Desay will use Siemens PLM software to transform the company into a digital enterprise.
Desay Chairman Tan Choon Lim said in a press statement that the software "will enable us to implement a unified solution for project management, 3D modeling, collaboration, quality and manufacturing."
To learn more about the exciting news, you can read the stories in automotiveIT magazine and MIS Asia magazine.

Check out Siemens' Manufacturing 360 tablet app!
Explore the world of digital manufacturing. See how Siemens' software
for part and assembly manufacturing enable more efficient and nimble operations.
Download the FREE Manufacturing 360 app from Google Play or the Apple Store.

This article first appeared on the Siemens Digital Industries Software blog at https://blogs.sw.siemens.com/nx-manufacturing/chinas-desay-sv-selects-siemens-plm-software-for-its-digital-enterprise/