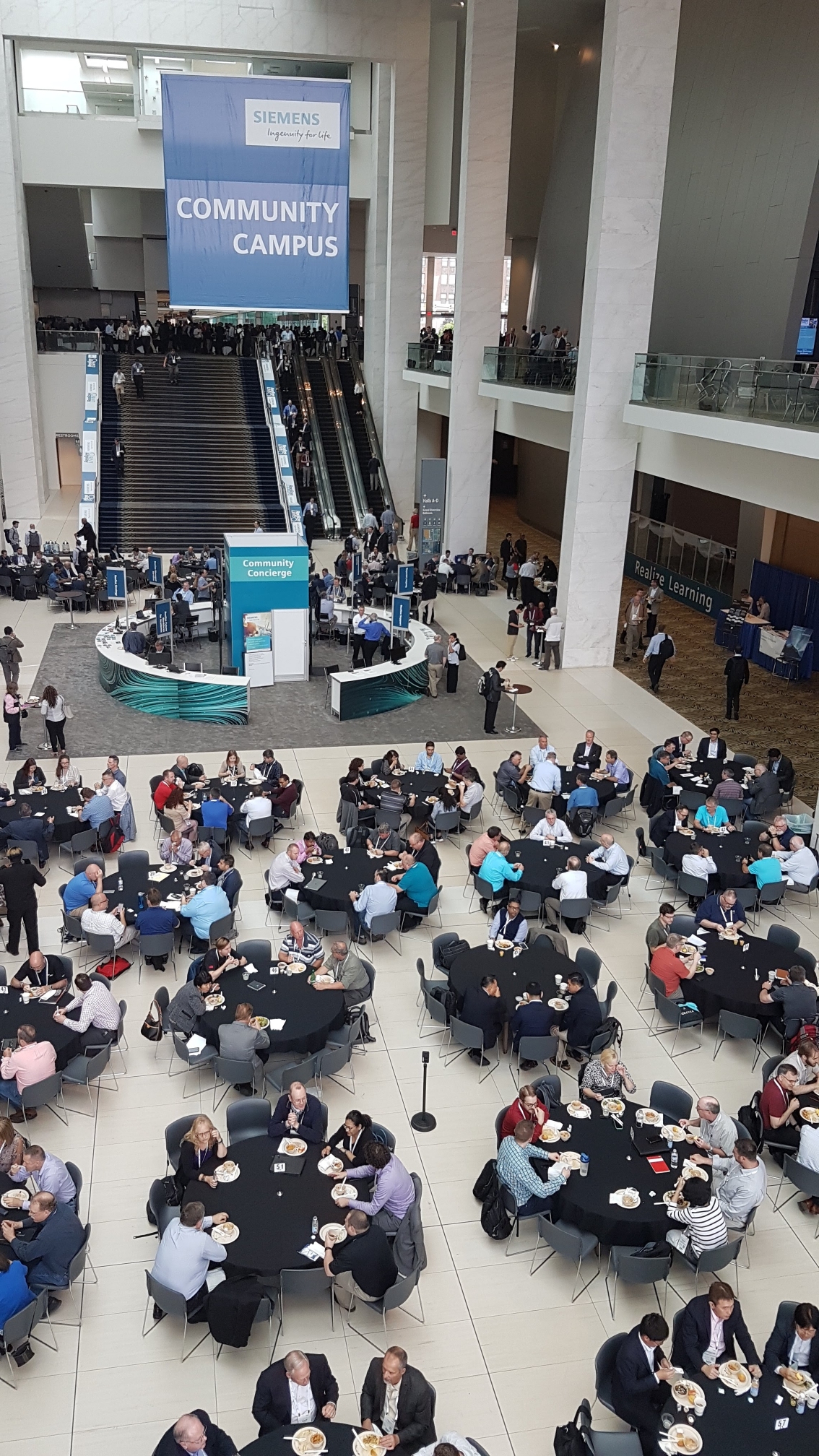 Taking the lead from our head chef George, I would like to give you a taste of things to come in NX.
At Realize Live after the interest in Continuous Release probably the most talked about topic was the chocolate overlay of the bacon. Whether that overlay to a User Interface is to your taste or not, you may be interested in what is being served soon in the ribbon menus; for example, updates to assemblies and assistance with What's New.
There will be several projects under the title of design efficiency. For example, we have been investigating new efficient interfaces for editing holes.
If you are interested in a convergence of food cultures with some additives, then you should try east European chilli with spaghetti, jalapeños and cheese near our Milford office. Or fries with curry in a sub near our Frankfurt office. But to see Convergent technology and DfM for additive improvements in NX you will need to visit one of our Beta events.
There will also be some things to celebrate in collaboration method for VR, and colour visualisation enhancements in rendering.
What else can you expect on the menu? Enhancements to Model Based Definition around Technical Data Packages. Even more MCAD-ECAD synergies, Cloud innovations, Teamcenter interface usability improvements and a new diagram-based reporting tool.
Hopefully this will give you an appetite to attend one of the NX 1899 beta events.
Make a reservation for a seating end of September in Milford, Pune, Windsor and Shanghai.
This article first appeared on the Siemens Digital Industries Software blog at https://blogs.sw.siemens.com/nx-design/whats-cooking-in-nx/