NX continues to drive success for leading companies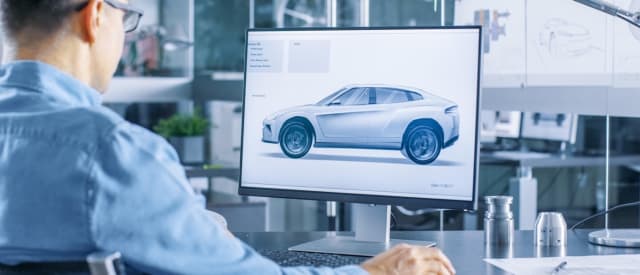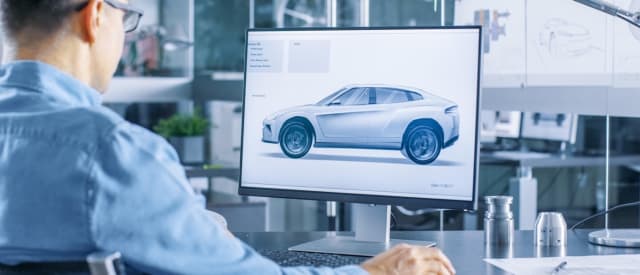 The growth of NX
Siemens Digital Industries Software has been driving digital transformation for years, and now with the Xcelerator portfolio of software and services and NX, it's easier than ever to make your ideas real. With 90% of company executives seeking productivity improvement from their engineering teams, companies now more than ever are seeking ways to be more efficient and get products to market faster.
"Within a six-year period (2016-2021), we've seen NX CAD grow 50% faster than CATIA."

– Based on CIMdata estimates
With a relentless focus on customer value through new innovations and continuous release, it's a no brainer that Siemens is gaining big wins across a range of sectors. This momentum can be seen in Automotive, Aerospace and Marine with major wins over major competitors, with Hyundai, Lockheed Martin Aerospace and Daimler Truck. This success is only a testament to the continuous growth and innovation from those behind the power of NX.
"We have not lost any competitive situations in major aerospace, automotive or marine companies for years. When companies evaluate our technologies and our approach to helping them move forward the results are always positive."

– Robert Haubrock, Senior Vice President of Product Engineering Software at Siemens
Let's look at some of the ways NX is continuously growing, implementing user feedback, and looking into the future of design.
NX Value Based Licensing
Companies are thriving to be best in market, and by having the most comprehensive and best integrated digital twin for their products is key. NX offers the most integrated add-on modules to enable this output for our users. We understand that every customer has different needs, so we have prioritized giving our users the freedom to customize and scale their capabilities with NX's value-based licensing. As always, we have our users at the forefront of every decision we make, and we understand that needs change and with value-based licensing, you're able to easily get the NX capabilities you need, when you need it. By enabling users to create their 'own' version of NX, we allow people to complete their most comprehensive digital twin.
The NX Product Strategy
Similarly, NX is open and the most integrated solutions when it comes to other CAD choices on the market. We are open to how customers work, and one key factor to consider is carrying over user data securely and efficiently. NX enables customers to have choice and flexibility of how they want to work.
Another reason we are seeing NX thrive in the market is that NX offers the most productive modelling environment. NX works to secure customers their maximum level of efficiency by understanding their workflows. Not only does the NX team work hard to recognize the importance of reducing clicks, interations and to keep users' processes fast paced and smooth. With the use of artificial intelligence (AI) and machine learning, NX can predict what command the user might need next, (based on industry or company best practice) within their design, resulting in a faster workflow.
NX and the Future of Design
You might already be aware of NX's continuous release strategy. This approach provides users with the latest and greatest every six months. With the drive to consistently deliver value to customers and enhance productivity and user experience across NX; but these changes and improvements don't just come from anywhere. They come from our much-valued users. With 1668 customer enhancement requests implemented in the last twelve months demonstrates that NX really listens. Hosting Early Access Program events not only enables customers to get hands on, exclusive experience with latest NX release, but also provides the space for users to have their say. Creating the space for NX customers to have one on one time with the Developers, Product Managers and Executives behind NX and share their feedback is invaluable when looking at the future of NX and the future of design.
Since the pandemic, all companies can relate to the opportunity for travel becoming much more appreciated and valued. Siemens is no exception to this. Once travel reopened globally, we were quick to send our best people out to support the local account team in whatever capacity needed. We are driven by customer needs.
"Siemens continues to innovate and reimagine CAD design in a way that truly looks to the future of design."

– CIMdata
Customer Self Service
Aside from physical events, NX bursts with additional ways to help our customers embrace complex design decisions and increase their productivity. New enhancements to the NX Discovery Center support self-learning and the option to discover, try and learn new capabilities directly in NX. The development of self-learning makes it much easier for users to learn new features, updates and tools directly while using NX. Accompanied by key tips and tricks from our in-house experts to guide users and offer that helping hand are essential in making our customers feel supported and heard when making design decisions.
The future of NX
As NX CAD continues to grow and adapt to what our customers need, we see this statistic only rising. We are motivated by our users and strive to continue to provide consistent and efficient solutions for workflows across all sectors. We expect this momentum of continuous growth and wins to continue through 2023 and beyond – stay tuned.
This article first appeared on the Siemens Digital Industries Software blog at https://blogs.sw.siemens.com/nx-design/the-fast-growth-of-nx/