Products
Northwestern Engineering Challenge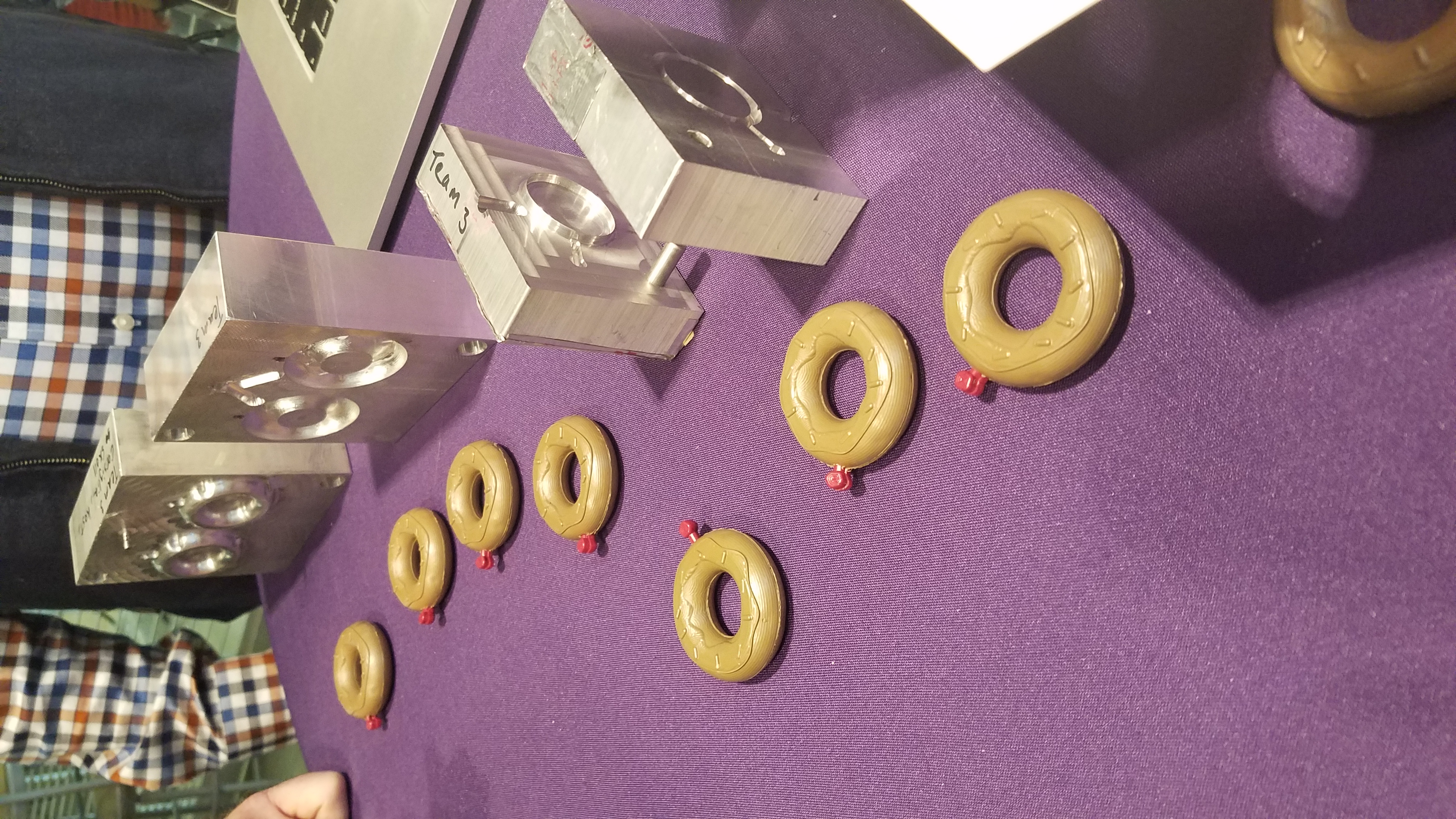 Think back to when you were a junior in college and studying engineering. Now imagine that you have 10 weeks to take an idea from a 4th grader and turn that idea into a viable product. That is exactly what they do Northwestern University and I had the honor to be able to judge the work of these students. Here is some of the background around this class.

Here is the project description:
This class is a capstone elective project-based course in the Northwestern Mechanical Engineering department. The course project requires students to create injection molded parts through a complete product development process. Teams of 4-5 students begin by modeling a part of their choosing in NX CAD, followed by using these parts to create mold models. NX CAM is then used to program manufacturing operations for CNC milling. The entire modeling and programming process is iterative, allowing students to observe and overcome the limitations on 3-axis milling and injection molding. Once completed, each team is required to complete a small process run of a product, with an induced parameter shift to observe a dimensional change.
In addition to this are requirements and more importantly the restrictions for completion.


Polypropylene and Polyethylene are available, with various colors available.


Each project must include at least 2 parts assembled using an interference or tabbed fit


Minimum tool diameter is 1/16" inch. Thus, part thickness may be determined by available tools


Die blanks are 4.0" x 4.0", and all parts must fit within these dimensions


Each team is given two pairs of core-cavity molds. No undercuts or side pulls are allowed


No ejector pins or mold cooling are used in the injection molding machine


There was a total of 20 teams that presented their work. I was happy to hear that teams could make changes to their
designs and have them quickly update their tool paths because everything was done in NX and that one data model does really help people save time, whether it was college project or our customers in industry. In talking with the next generation of engineers, I am pleased to report that they love both the power of NX to get the job done and how easy it is to use.
All the groups did a wonderful job taking a picture drawn by a 4th grader and turning it into a real product. The designs, manufacturing of the tools and running of the production molds were all done in a well thought out process. The issue resolutions that came about during the 10 weeks had been done with a problem solving approach to make each iteration better than the last.
In the end, the group that made the lock and key was the winner. In reality every group was a winner as they all learned something about design, manufacturing and meeting requirements. The lock group did a great job explaining and showing how they worked from the initial version to the final version. They embraced a true problem solving method and where able to communicate that to the judges. In addition some of the things they did to solve issues where done in an innovate way. For instance the sink marks from cooling where incorporated into the design which made them appear to part of the design. I want to thank Northwestern University for inviting me to judge the products and to all the students of the class for their hard work and good luck in your engineering careers.
Look here for all the talented entries and winner!
(Winner: Lock and Key)
Lock and Key Winner
Lock and Key Winner
Other talented contestants
Flower Fidget Spinners!
This article first appeared on the Siemens Digital Industries Software blog at https://blogs.sw.siemens.com/nx-design/northwestern-engineering-challenge/