Digital Twins in College Curriculum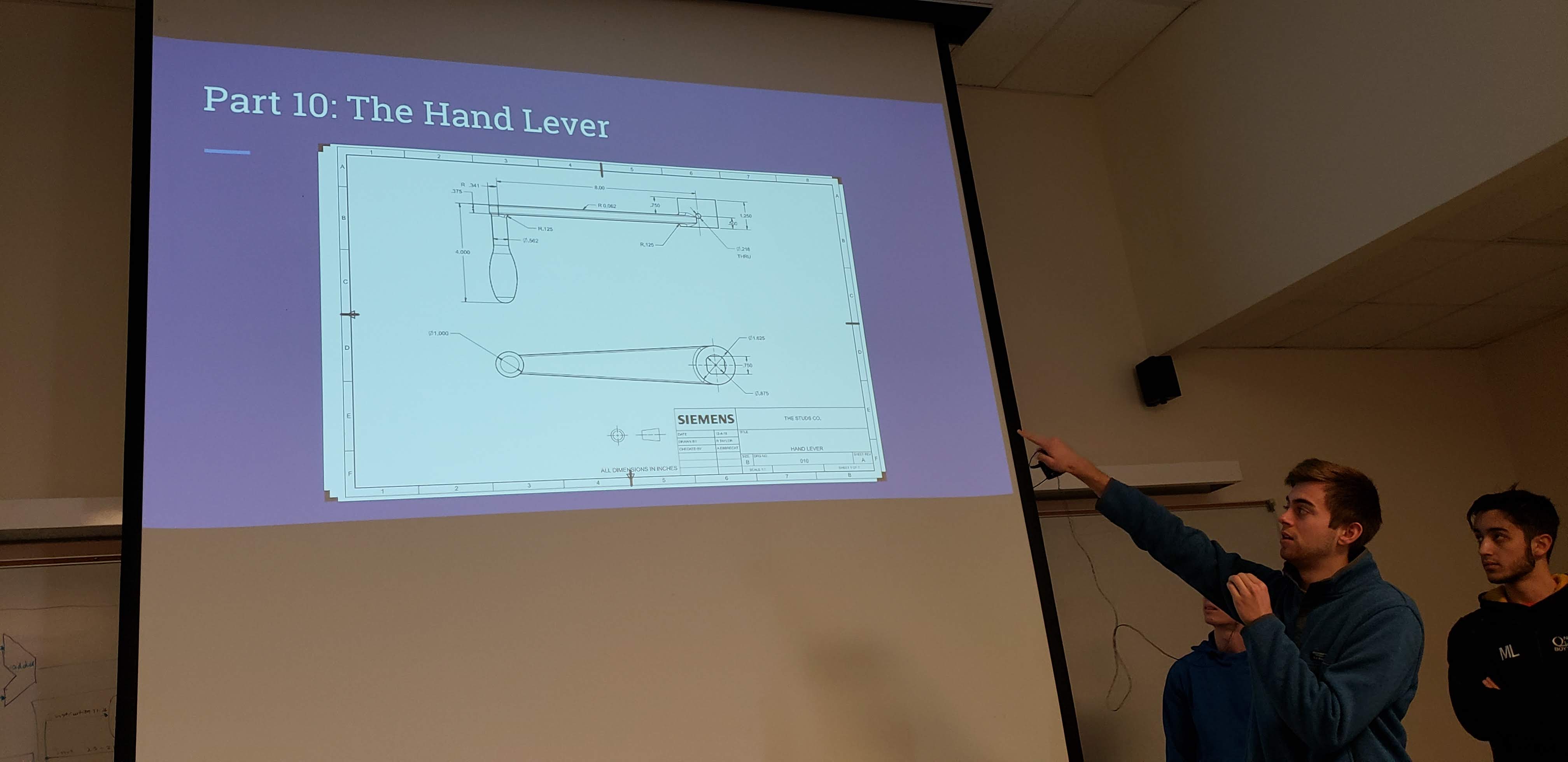 When it comes to Computer Aided Design (CAD), we know that being able to create digital twins for real-world devices, components, and products is a game changer for product and component design. Digital twins can function as dynamic blueprints, aid with simulation, and help in other areas. With NX at the helm of the next generation of design, we are excited to see engineering students gaining hands-on experience creating digital twins as part of their curriculum.
Last week, I had the pleasure of going to the University of Cincinnati to hear freshman Mechanical Engineering students discuss how they are using NX to create digital twins for real-world objects and devices. For this project, students began with the drafting application and then went into modeling.
For a handful of these students, using NX for this class was their first experience with CAD. After tackling the initial learning curve of using NX, many of them described NX as being able to quickly and easily model the components they needed. Those students who've had prior CAD experience, praised the power of NX, especially in comparison to previous CAD systems they've used.
Several mentioned that for this project, one challenge was selecting a real-world object to virtually model that was not too easy and not too challenging. They also mentioned that, regardless of the objects they chose, they valued the experience of tackling the project with NX, due to its leading tools, setup, and design power. We're excited for students to continue learning NX and we're excited to see what the future of design holds.
This article first appeared on the Siemens Digital Industries Software blog at https://blogs.sw.siemens.com/nx-design/digital-twins-in-college-curriculum/