NX Continuous Release F.A.Q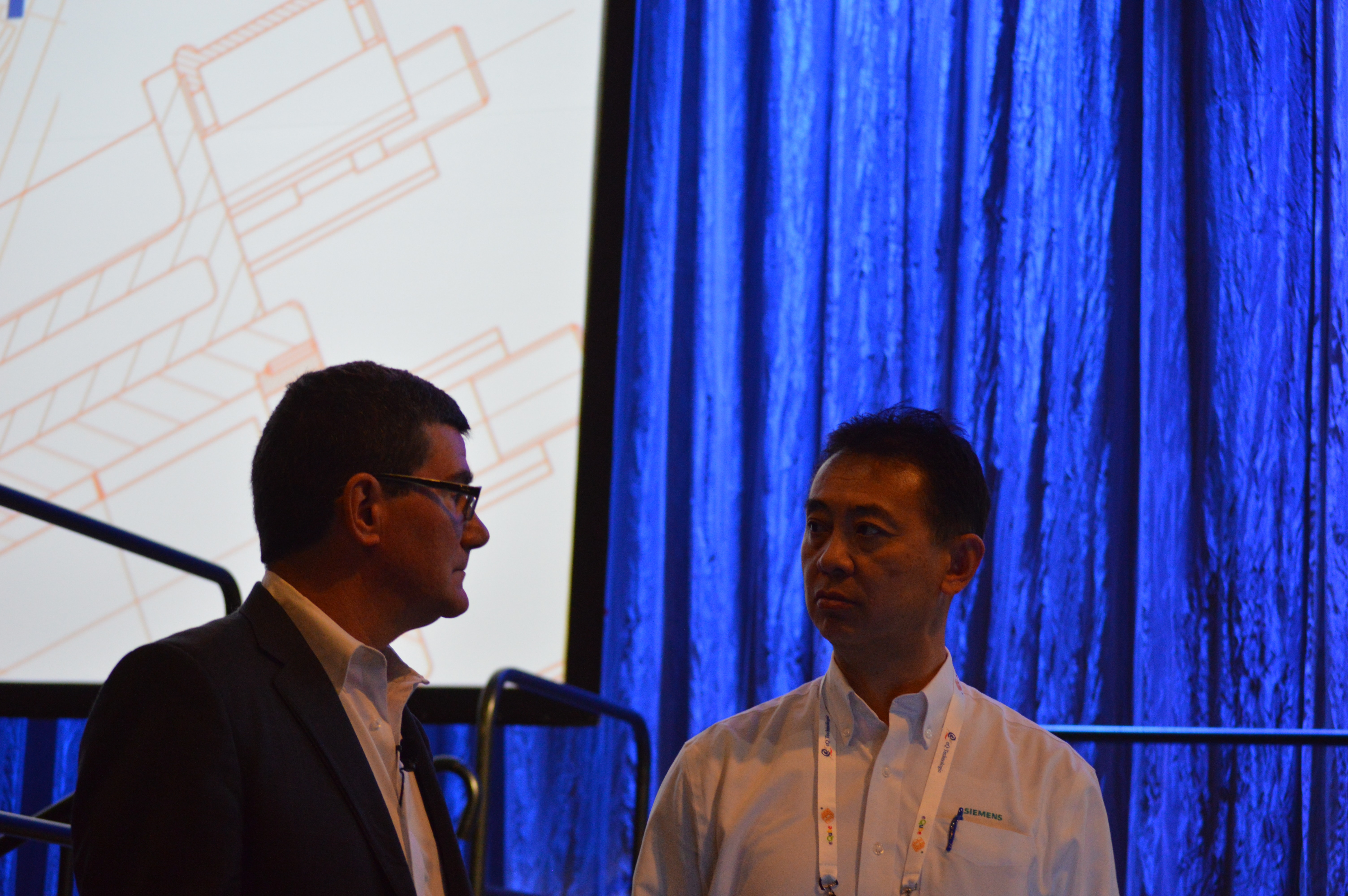 We've had many questions surrounding NX Continuous Release. We've established a F.A.Q that hopefully answers your questions. Please see below for a list of question and answers.
NX Continuous Release | Frequently Asked Questions
Siemens will become the first major CAD/CAM/CAE vendor to deliver its software using Continuous Release methodology in January 2019. Below are some frequently asked questions about what customer can expect moving forward with NX Continuous Release and what it means for Simcenter 3D.
Q: Why are we introducing Continuous Release?
A: In our regular Voice of the Customer survey our NX customers tell us that they want faster turnaround of product enhancements while maintaining our high quality levels. The new Continuous Release process will significantly reduce the time between the proposal of a new enhancement, and its deployment to the end users. Customers will now have the opportunity to deploy the latest NX productivity enhancements more quickly in their production environment which helps them become more productive when using NX. In addition the Continuous Release will also reduce deployment costs for incremental updates.
Adopting a continuous release strategy also allows both Siemens NX and our customers to be more responsive to new ideas and trends in technology, once again allowing our customers to stay ahead of their competition.
Q: What problem will Continuous Release address?
A: On average, customers in the PLM industry take at least 3 years to deploy PLM-specific software updates, which means they are not benefitting from hundreds of enhancements and fixes. With Continuous Release customers will have an opportunity to realize our latest advancements in production environment without delay.
Q: How will customers benefit from this new Continuous Release strategy?
A: With Continuous Release, customers can now leverage new functionality in their production environment more quickly while reducing the cost of deployment and upgrading. They will also benefit from a tighter feedback loop back to Siemens PLM Software, as well as an increase in responsiveness to new ideas and trends.
Q: What gives Siemens PLM confidence that Continuous Release will be successful?
A: Over the last few years, customers increasingly have begun adopting regular monthly Maintenance Pack releases which has reduced the number of customer specific hot-fixes. This demonstrated that our strategy of focusing on protecting customer investment is being recognized and that every NXand Simcenter 3D release is customer deployment ready. With continuous release, Siemens will continue to improve the upgrade process through quality, product improvements with a focus on protecting customer data.
Q: What are the key concepts for Continuous Release strategy?
A: Built on a modern architecture, the NX platform will enable accelerated releases with step-wise enhancements and maintenance that focus on providing new and improved utilities along with process guidance while making it easier for customers to upgrade
Q: What are the key changes customers should expect with this new Continuous Release?
A: Customers in Continuous Release mode will see monthly update releases, with major enhancement releases approximately every 6 months. The monthly updates will be for fixes and a small number of high priority projects. There will be no schema and compatibility related changes in monthly updates.
Q: Will the NX support model change in this new Continuous Release mode?
A: Yes, the vision is to have a single release stream. This means that any fix or enhancement will be made only in the latest update released. We are driving in this direction so that we can concentrate all of our development and test effort on the more frequent enhancement and monthly releases, and not to dilute the value of taking the latest update release.
Q: Is the traditional NX release numbering changing with the Continuous Release?
A: Yes, with Continuous Release the vision is to remove the focus on release numbering as the 'decoder ring' from the mindset of customer in terms of perceived quality and deployment readiness. Each new release is purely "NX".
Q: Who is the target market for Continuous Release and when will it be introduced?
A: All users, ranging from single seat customers through to large enterprises with or without configurations, customizations and integrations will benefit from our new Continuous Release approach which will be introduced in January 2019.
Q: Customers have a number of add-on products that are separate downloads, will they be compatible with the new continuous release approach?
A: We will share early builds with our partners to enable them time to ensure compatibility. This early build process will be rolled out in coming months to allow our partners time to be ready for the launch in Jan 2019.
Q: Some customers are happy with the current process, why change?
A: Our goal is to make customers as productive as possible with little to no additional cost. This new process as compared to the current process will allow new features and capabilities to be delivered more frequently and more economical.
Q: Will Continuous Release affect Beta testing and/or the ability to preview and test early builds?
A: With Continuous Release, we will be looking at ways to make it easier for customers to participate in early Beta testing events and to download and test early builds.
Q: Will the new Continuous Process impact existing NX licensing process?
A: Customers with a perpetual licensing model will be able to continue using their existing license request, procurement and install process.
Q: How will NX Continuous Release impact integrations with Teamcenter and Active Workspace from version compatibility perspective?
A: Continuous Release will incorporate new development practices that will remove the need to upgrade currently supported versions of Teamcenter and Active Workspace when updating NX.
Q: Will the new Continuous Release process impact the traditional NX or Simcenter 3D download and install process?
A: Customers will still have the option to use their existing GTAC process of downloading updates and enhancements to NX and Simcenter 3D. As soon as an update is released under this new Continuous Release process, it will be available on GTAC for customers to download.
Q: Currently I can "roll back" from a point release (from 11.0.2 to 11.0.1 for example) and my data is still compatible, how will this work in the new process?
A: With Continuous Release customers will still have the ability to "roll back" as they do today, however, we will be introducing some validation checks and policies on how far customers can roll back to prevent any compatibility issues.
Q: How will Continuous Release impact customer-specific NXOpen customizations?
A: API reports will be published with information on what has changed, as well as tools that can be used to generate a report on how the incoming update will impact customer-specific NXOpen customizations.
Q: How will Continuous Release impact customer specific NX configurations?
A: An easy out-of-the-box solution will be delivered as part of the upgrade to preserve all NX configurations automatically during the update. For the most important business-critical NX configuration planning and deployment, reports on what's changed will be published along with tools that can be used to generate a report on the impact the incoming update will have on customer-specific configurations.
Q: Will NX documentation be kept up-to-date in this new Continuous Release mode?
A: NX documentation and the What's New guide will become more valuable with this new Continuous Release model. They will be restructured to enable customers to plan for and accept incoming NX updates.
Q: Which applications will be included in the new Continuous Release process??
A: Both NX and NX CAM will be updated through the new Continuous Release methodology. See further in this Q&A on what it means for Simcenter 3D.
Q: How do I keep NX up to date?
A: The best way to keep your NX up to date is to turn on automatic updates. With automatic updates, customers do not have to search for updates online and will not miss critical fixes. The NX Update mechanism will automatically notify and installs important updates as they become available.
Q: Will it still be possible to run multiple different releases on the same hardware as today?
A: Yes, it will be possible to run multiple versions of NX side-by-side, but only one version will be compatible with the automatic updates. It will be customer's responsibility to install and maintain NX versions that are not current and automatically updated.
Q: How much time is needed to download NX updates to my workstation?
A: The time required to download NX updates primarily depends on connection speed, network settings, and the size of the update. Make sure the workstation is plugged in and connected to the Internet to download and install updates faster.
Q: What does the NX Continuous Release strategy mean for Simcenter 3D?
A: Simcenter 3D and NX continue to be fully integrated and fully interoperable with the NX Continuous Release deployment. This means that Simcenter 3D and NX releases and respective release mechanisms will remain fully synchronized and integrated.
However Simcenter 3D major releases (which provide major new functional contents) will move to a 6 months release schedule starting January 2019. This means that intermediate NX releases will only include quality releases for Simcenter 3D (= only PR fixes) and exceptionally some minor enhancements.
The NX Continuous Release mechanism will thus benefit combined NX – Simcenter 3D customers with faster access to quality improvements for both NX and Simcenter 3D
The NX Continuous Release strategy thus sustains full NX – Simcenter 3D integration and interoperability.
This article first appeared on the Siemens Digital Industries Software blog at https://blogs.sw.siemens.com/nx-design/nx-continuous-release-f-a-q/