Industries
The Voice of Smart Digital Manufacturing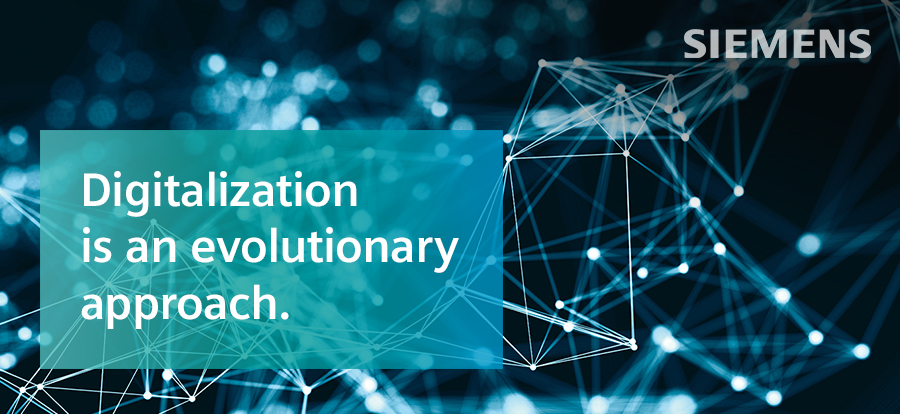 Siemens Digital Industry Software is pleased to launch "The Voice of Smart Digital Manufacturing." This is a new 10-part podcast series dedicated to the industry of tomorrow and the impact that smart digital manufacturing is having and what to expect from it in the future. We interviewed experts from different industries – from Medical to Electronics – to share their experiences with digitalization and how it helped overcome their challenges. This series will shine a light on the road ahead for industries that are willing to embrace change brought on by digital transformation.
In the first episode of the podcast series, we focus on smart digital manufacturing and cases where it has been successfully applied in the medical device industry. Digital transformation is one of the most fundamental drivers of disruption in the industry. With rapid regulatory changes and increasing innovation, digital transformation provides a unique opportunity for manufacturers.
Meet the expert
Before diving into the episode, let's meet the expert – Dr. Raffaello Lepratti.
Dr. Lepratti is the Global Vice President of Industrial Manufacturing Cloud at Mendix. He was the former Global Vice President of Manufacturing Operations Management, Business Development, and Segment Marketing of Siemens Digital Industries Software. Prior to joining Mendix in June 2021, Dr. Lepratti had a long history at Siemens dating back to 2005 as a Trainee in the Siemens Graduate Program. He spent nine years with Siemens AG in the automotive industry before moving to Siemens Digital Industries Software where he spent almost seven years.
Dr. Lepratti earned a master's degree in electrical and electronic engineering from Politecnico di Milano in 2000. He also has a doctorate from Technical University Cottbus in digital factory, artificial intelligence, and factory automation in 2005.
Connect with Dr. Raffaello Lepratti on LinkedIn.
The role of digitalization
First, how do we define digitalization? This is the one-million-dollar question. According to Dr. Lepratti, digitalization is how we smartly connect data from one domain or company to another domain. From ideation of a new product to the design to the delivery, there is a myriad of data points collected, transactions processed, and people involved. Manufacturers must identify if their data directly or indirectly impacts other people in the product lifecycle so products can efficiently be brought to market. Therefore, digitalization and digital transformation allow companies to stay agile and cope with challenges.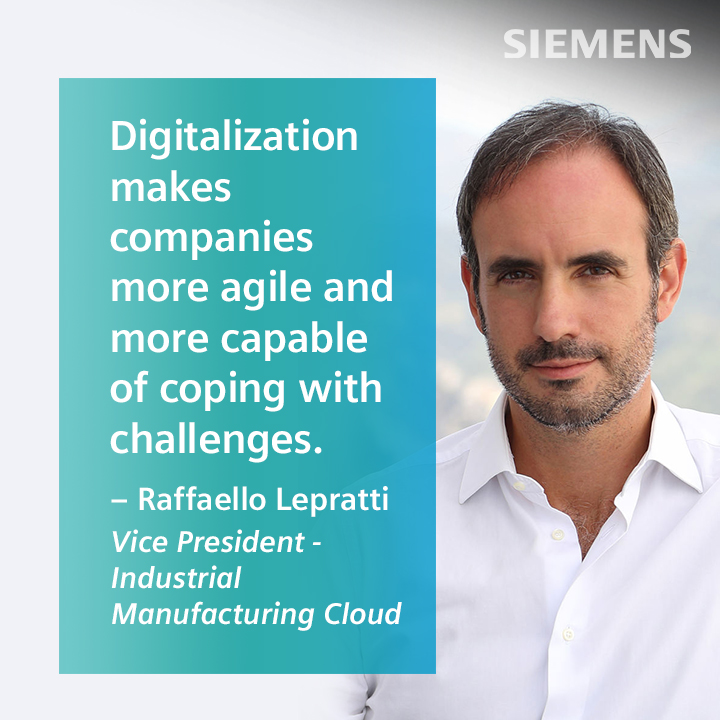 How can manufacturers gain a competitive advantage?
There has been a number of disruptive events in the industry. The biggest disruption is how COVID-19 has affected medical device manufacturers. For example, when COVID-19 rapidly started spreading, hospitals had a ventilator shortage. Many companies had to pivot to produce larger amounts of products or change what products they were manufacturing. This is an example of how digitalization can help. Digitalization can provide the large level of flexibility needed to adapt to disruptive events. Digitalization can help mitigate the increased complexity in the medical device industry by using tools to organize a company's planning capacity and operations.
In order to succeed in this industry 4.0 and digital transformation, how can companies become leaders in their industries? Dr. Lepratti shared that companies need to adjust to the new normal of working remotely. There is a clear sense of urgency to implement digitalization. Not all employees will be based in manufacturing plants or factories.
To gain a competitive advantage, companies need to learn how to run their processes remotely with the correct distillation of big data. They need to adopt technology and software that supports remote work and adopt a smarter way of planning and scheduling operations.
Tune in to learn more about the role digital transformation plays in helping medical device manufacturers solve problems and unlock opportunities:
This article first appeared on the Siemens Digital Industries Software blog at https://blogs.sw.siemens.com/medical-devices-pharmaceuticals/2021/11/02/how-does-siemens-enable-digital-transformation/