Music festivals – a big dose of live music
As I have written about before, we really enjoy experiencing live music. There is something special about the atmosphere when music is being made by live human beings. On a good day, the energy of their performance is almost tangible. We attend performances in all kinds of places: big concert halls, village halls, the local rugby club, pubs… I even enjoy buskers playing in the street [sometimes!]. But, at this time of year, a way to get a major fix of live music is to go to a festival …
There are an amazing number of music festivals nowadays. From June to September, at least, every weekend seems to offer multiple options. However, I am not attracted by the large events. The biggest UK one is Glastonbury, the scale of which is incredible. We tend to go along to small, local events and we travel to one larger one every year: Chagstock. By "larger", I do not mean that it is anything like the scale of some of the well known events; there are are just two proper stages and a maximum of around 5000 people. For us, it is big enough to be interesting, but not overwhelming. It is very friendly and family oriented. This past weekend was the 10th Chagstock; it was our 7th. As usual, we enjoyed it very much. It is very familiar to us, but they still take the opportunity to innovate and improve each year.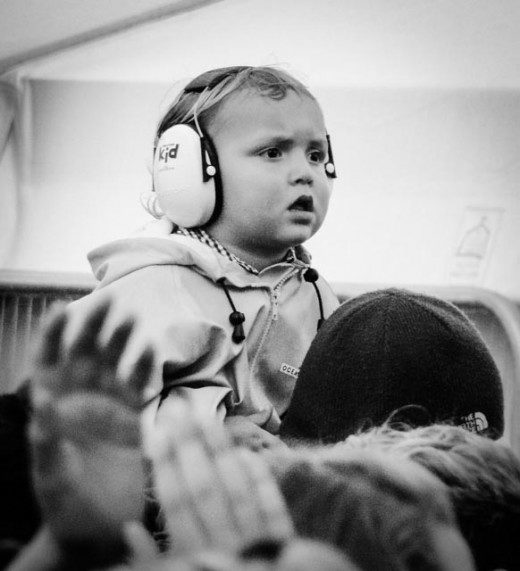 All festivals have headline acts and I am sure that many visitors are motivated to go to specific festivals just to see their favorites. Although it can be interesting to get up close to some well known names [I was just a few feet from Bob Geldorf at Chagstock a year or two back], I find the big bands less interesting. There were three headline acts at Chagstock this year:
Donovan – He was popular with many people with a long memory, but, to me, he seemed to be a smug aging hippy, who is stuck in 1969.
The Blockheads – Although I liked Ian Dury years ago and was saddened by his death, I never really thought his band was special. Now they have a Dury sound-alike as lead singer and they have become their own tribute band. They were entertaining though.
The Stranglers – Of course, I recall these guys' heyday when punk was new. However, neither of us were big fans, so we left the site earlier on Saturday evening to avoid the crush of the mass getaway.
The exciting aspect of a festival for me is finding new music – hearing a band, who were previously unknown [to me], performing music that gets my attention. Every year we come away from Chagstock with two or three such finds, that we often seek out elsewhere after the festival. This year was no exception and there were three bands that really stood out:
Tankus the Henge – These guys are described as "rock and roll – gypsy – ragtime", which sums them up quite well. A good, foot-tapping sound delivered with enthusiasm and a bit of theater. The lead singer played keyboards. His modern electronic keyboard was mounted inside an old, battered standup piano. From time to time, the lid of the piano would rise and "smoke" emerge. When he got excited he would jump on top of the piano and perform from up there.
Josephine and the Artizans – These guys are described as "where hip hop meets opera – like mixing Beethoven and Dizziee Rascal". There are two rap artists – a big black guy and a much smaller white guy – who took turns to lead the rap. They were accompanied by the smallest and youngest soprano singer I have ever encountered. The result is a unique and entrancing sound.
Noble Jacks – This was probably my favorite. They are a sort of "electric folk on steroids" band, producing very powerful and listenable music. The drummer was probably the most energetic musician I have every seen.
I am ready to sign up for next year's Chagstock …
This article first appeared on the Siemens Digital Industries Software blog at https://blogs.sw.siemens.com/embedded-software/2016/07/28/music-festivals-a-big-dose-of-live-music/