Products
Siemens EDA achieves compliance with rail standards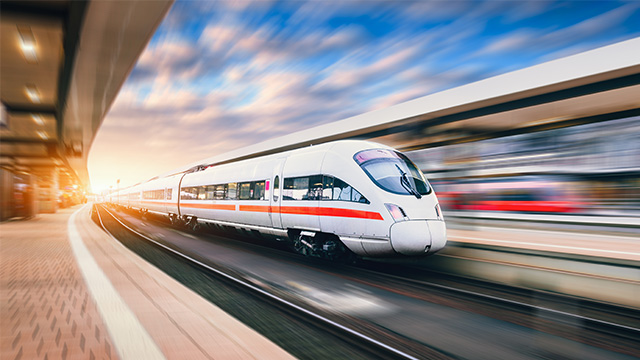 Siemens EDA is committed to meeting qualification and compliance criteria as defined by rail industry standards. After getting a full certification for ISO 26262 for the automotive industry, we have now completed the qualification task for signaling, communication and processing of information in the railway industry. This demonstrates our commitment to our customers' process optimization, minimizing audit effort for design processes and shortening compliance audits.
We are the first company that has performed a tool qualification for all three of the following rail standards: IEC 62279, EN 50128, and EN 50129. The rail standards are applicable for VX.2.11 of Xpedition Enterprise, Xpedition IC Packaging, PADS Professional, HyperLynx, and Valor NPI.
What is IEC 62279?
The International Electrotechnical Commission (IEC) is the organization that publishes international Standards for all electrical, electronic and related technologies.
IEC 62279 is a standard for developing software used in railway control systems where safety is a concern. This standard provides guidance on the process and necessary technical requirements to ensure safety critical software meets industry expectations.
Railway control systems can be implemented using dedicated microprocessors, programmable logic controllers, multiprocessor distributed systems, larger scale central processor systems or other architectures.
What is EN 50128?
European Standards are technical standards drafted and maintained by European Committee for Standardization (CEN), European Committee for Electrotechnical Standardization (CENELEC) and European Telecommunications Standards Institute (ETSI).
EN 50128, like IEC 62279, establishes the process and necessary technical requirements for developing software to be used in railway control systems that have safety implications. This standard only applies to software and how it interacts with the system it is a part of. It does not apply to software that has been determined to have no impact on safety.
EN 50128 applies to all safety-related software used in railway control and protection systems, including:
Application programming
Operating systems
Support tools
Firmware
What is EN 50128?
EN 50129 is another European Standard for railway applications, specifically around communication, signaling and processing systems.
It's applicable to safety-related electronic systems like subsystems and equipment for railway signaling applications.
Compliant for VX.2.11
We want our customers to feel confident with the engineering tools we provide, and by pursuing a fit for purpose qualification with these rail standards, we have committed to having compatible and safe software for the rail industry. With each new version of software we release, we plan to reassess so that we are compliant with IEC 62279, EN 50128, and EN 50129.
See the full software tool assessment review report here.
This article first appeared on the Siemens Digital Industries Software blog at https://blogs.sw.siemens.com/electronic-systems-design/2022/10/13/rail-standards/