Behind the TLA Winners: Thales Alenia Space
This is the sixth in a series of blog posts showcasing the winning designs from the 27th Annual PCB Technology Leadership Awards.
The 2st place winner in the Military & Aerospace category is Thales Alenia Space, Italy.
This design is high-speed image processor for radar applications with a high data rate mass memory of 32Gbps .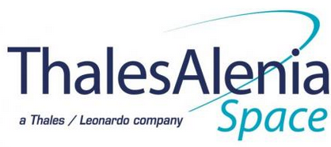 Design team:
Enrico Checchi, Gabriele Rocco and Giovanni Saldi
 Design flow used:
Xpedition® Enterprise (extensive use of HyperLynx)
 Design challenges:
Constraints: Extensive focus on signal integrity, power integrity, cost, fabrication, assembly, test and reliability. Met target design time thanks to the usage of the simulation tools which reduced the verification time. Simulation also prevented the most significant hardware bugs. SI, PI, thermal, A/D, vibration reduced iterations and cost.
Power Supply: PDN support for 40A current. Each memory module has a power request of 50W (5V, 10A). The IO power plan supported a 40A current flow without causing thermal/electrical problems.
Stack-up: Successful trade-off of max thickness to accomplish a high number of power voltages, high number of connections and minimization of noise between high-speed signals.
Electro-mechanical: Due to complexity, frequent ECAD/MCAD collaboration  between mechanical and electrical engineering was employed to achieve first pass success.
Technology: Via-in-pad technology h

elped to reduce inductance, increase density and achieve the most reliable and cost-effective PCB design.
Judge's comments:
"Dense board, great placement, nice route."
"An overall good design, dense and well routed."
"Good use of VIP (via-in-pad) technology."
About the Technology Leadership Awards
Started in 1988, this program is the longest running competition of its kind in the EDA industry. In fact it is the industry's only award where design teams using Mentor's solutions receive recognition by an independent panel of experts for overcoming the most extreme challenges facing PCB design teams today. Just look at the winning designs from previous years to get a sense of the types of technologies and industry segments that are represented in this program. A listing of all of this years winners along with a Technology Leadership Awards webinar are both available for more in-depth information.
Please check back for the next blog in this TLA winner series for a closer look at the 1st place winner in the Telecom, Network Controllers and Line Cards category.
This article first appeared on the Siemens Digital Industries Software blog at https://blogs.sw.siemens.com/electronic-systems-design/2018/01/03/behind-the-tla-winners-thales-alenia-space/