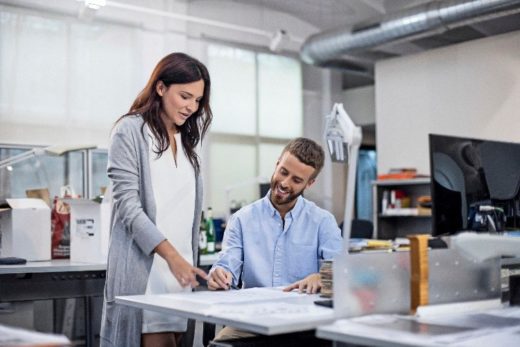 "Yes, you can" are the three words that every hardware engineer, librarian or PCB designer wants to hear from their ECAD tool provider when inquiring about support for a feature or technology that is critical to their new product development. Responses like "No, but we have a workaround" or "Not at this time; you will have to wait for the next release" limit a product development team's ability to focus on the task at hand, turning their best ideas into finished products. The teams developing today's high-speed, high-density, highly constrained leading-edge electronic designs are continually asking:
Can we
Work concurrently on the system definition, schematic, constraints and PCB layout, both across tools and within each tool?
Efficiently collaborate and co-design with the mechanical, FPGA, RF, manufacturing, and procurement teams?
Optimize multiple boards as a complete system, rather than as individual, unrelated designs?
Design quality and reliability into our product by using integrated analysis and verification tools for:

Power Distribution Network (PDN) modeling
3D EM analysis and electrical DRC sign-off
Board- and system-level thermal analysis
Pre and post layout Signal Integrity analysis
Vibration analysis

Easily reuse existing certified logical and physical circuits in new designs?
Manage work-in-progress data at the site and/or enterprise level to ensure process efficiency and data security?
Optimize our product for manufacturing by identifying potential fabrication and assembly issues early, during the design phase?
Design rigid-flex PCB's in 3D in order to ensure correct bend parameters, view the bent state in the context of the enclosure, and perform 3D DRC?
Design very large PCB's (i.e. over 3 feet in diameter with over 40 layers) with very high pin counts (i.e. over 100K pins) without having to split the design into multiple smaller designs?
Yes, you can!
In the Mentor Xpedition flow, the answer is a resounding "yes, you can" to all of these questions, plus many more. The fact is, product development teams around the world count on the Xpedition tool suite every day to solve their most complex design challenges. For real-world examples from various industry segments, please check out the past winners of the prestigious Technology Leadership Awards. Additionally, Whats New in Xpedition provides high-level information and supporting videos that demonstrate innovative technologies for design reuse, automating the layout of high-speed topologies, facilitating the configuration of advanced constraints, enabling the design and verification of 3D rigid-flex structures, and robust data management for both libraries and designs.
While other tool providers are focused on trying to achieve the breadth and depth of functionality provided in the Xpedition flow, the Mentor family of tools, including HyperLynx, Valor, and PADS, are all focused on ensuring that NOTHING comes between your BEST ideas and the finished product.
This article first appeared on the Siemens Digital Industries Software blog at https://blogs.sw.siemens.com/electronic-systems-design/2017/07/19/yes-you-can/