Products
Tech the Halls! 3 Gadgets that Stood Out the Most
The gifts are all exchanged, the Christmas tree is getting dry and the weather here in North Carolina feels more like a mild Fall day than winter. In fact, the trees in this area have started to blossom seemingly fooled into thinking that it must be Spring. As for me, I prefer colder weather around the Christmas holidays, but being able to wear shorts, a t-shirt and go for a run is nice too.
As for Christmas day, it is getting nicer as the kids get even older. They actually care more about sleeping in, hanging out in the kitchen drinking coffee and helping out with making and eating breakfast before opening gifts. And as I get older I too cherish even more the time I get to spend with my family. Being together as a family is truly the greatest gift of all.
As for the most popular techy gifts from our exchange, here are the top 3.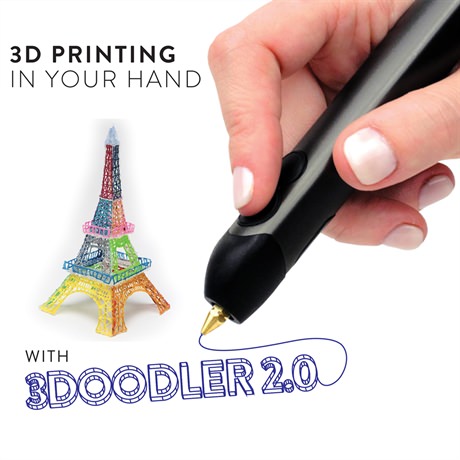 #3 – The "3Doodler®" The 3Doodler is a pen most reminiscent of a miniature glue gun. It has a smaller tip with removable nozzles with different shapes and fits comfortably in your hand like a fat pencil. It claims to be "The world's first 3D printing pen" and it looks to be so. To use, simply let it heat up and feed a 10" plastic strand in the unit available in many colors, even transparent, to extrude the creation of your imagination. Very fun but I can tell it will take some practice to get the feel and technique down. The flow of the plastic can be controlled but in my opinion, hands-on experience with both the flow speed and cooling of the plastic is crucial to creating cool 3D objects.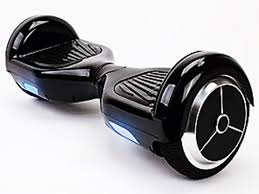 #2– The hoverboard. There are many brands of hoverboards out there so I won't mention the one that rolled into our house but these things are neat. That's right, I did say "rolled", not quite the levitating version used for personal transportation that we've seen in a couple of those Back to the Future movies. It's like a small wheeled Segway without a handle that has pressure sensitive footpads that react to subtle movements of your feet. Hoverboards had already been getting a lot of press for some time for battery explosions. But since Christmas, hoverboard fail (accident) videos have been popular on YouTube and prompted many news stories about the accidents and potential dangers. That said, I couldn't help but want to try and ride it but I have to admit I fell a few times. I believe until you get the hang of how this thing operates you should heed EVERY warning and protect yourself from injury. I believe some of the danger could be eliminated if the pressure sensitive footpads were not active until it detects pressure on BOTH footpads. Mounting and dismounting was the hardest and scariest part for me.
#1 – The best techy gift given in our house, hands-down is the Echo® by Amazon. This sleek canister shaped device that looks like a stylish speaker does much more. With a simple voice commands you can listen to music, shows, podcast, radio, even audio books. If you have Hue or WeMo devices, you can simply tell the Echo to dim the lights or turn on the coffee maker as desired. But wait there's more! You can request the latest news, traffic, weather and sports updates. You can create a shopping list, set an alarm or a timer hands-free as you place your dish in the oven. The Echo is both functional and entertaining, it will even tell you a joke and knows how much wood a woodchuck can chuck. The Echo is voice-activated when it hears commands preceded with the name Alexa, so as long as you don't have a family member or pet in your home named Alexa, I think you'll have a blast with the Echo.
So, what was the coolest techy gift that you gave or received this year?   I'd love to hear about it!
Here's wishing you and yours a safe a prosperous 2016!
John
This article first appeared on the Siemens Digital Industries Software blog at https://blogs.sw.siemens.com/electronic-systems-design/2015/12/30/tech-the-halls-3-gadgets-that-stood-out-the-most/