Products
PCB Tech Talk Podcast: Addressing Your Comments and Questions on the Aging PCB Design Workforce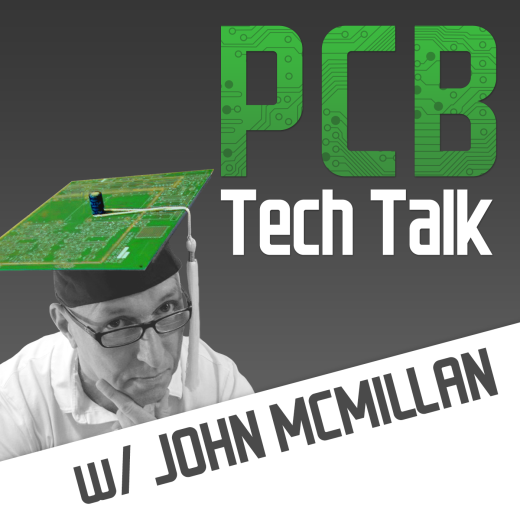 We received a lot of great feedback from listeners regarding the question proposed in episode three about whether or not PCB designers are becoming a vanishing breed so in this episode, we hear from our listeners! More on that from the podcast producer, Brittany Bach, below. Thanks for following the blog and tuning into PCB Tech Talk! – John
---
Hi, I'm Brittany, producer of the PCB Tech Talk podcast. I'm usually at work behind the scenes but, in this episode, I join John to share some listener comments and discuss the topics below in greater depth.
How is it that there are a variety of opinions as to what PCB Design is?
PCB design education and training trends
Are apprenticeships necessary?
Are HR teams lacking understanding when it comes to hiring?
What training is foundational for PCB Design?
Are companies unwilling to invest enough in training new recruits?
Fresh Faces in the Design Community, PCB&F, 2014 PCB Designer Annual Survey
How did you learn PCB layout?, EDN Network
LinkedIn Group Discussion, Old Timers PCB Designer Group
Thanks to all our listeners for making PCB Tech Talk a top featured podcast in the Software How-to New and Noteworthy section on iTunes! Have questions or topics of interest? Interested in being a guest on the show? Contact us at pcb_techtalk@mentor.com.
---

Listen to the podcast via the player embedded in this post, on iTunes, or with your podcast app of choice using the RSS feed. Subscribe today so you don't miss any future episodes!
This article first appeared on the Siemens Digital Industries Software blog at https://blogs.sw.siemens.com/electronic-systems-design/2015/11/01/pcb-tech-talk-podcast-addressing-your-comments-and-questions-on-the-aging-pcb-design-workforce/