EE Journal – Chalk Talk Videos "Show and Tell" It Like It Is !
Hosted by EE Journal's Amelia Dalton, this PADS Chalk Talk series of webcasts delivers an informative and engaging  question-and-answer session with Jim Martens, PADS Product Marketing Manager on some popular PADS topics. Each webcast listed below is accompanied by a white paper that you can download now!
PADS VX: Redefining Productivity: When it comes to PCB Design, the giant companies don't get ALL the cool toys. Desktop design tools are now getting impressive capabilities that rival their enterprise-scale big brothers. Download the White paper now.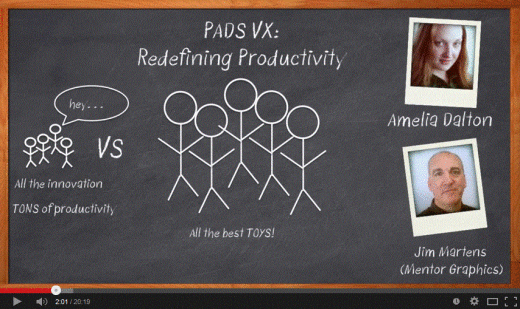 Design Control, Data & Comparison with PADS Design Archive: This chalk talk video discusses how a solid design data archive and management system can make a world of difference in your PCB design productivity. A good strategy enables re-use, eliminates costly errors, and allows you to get the most from your team's engineering efforts.  Download the White paper now.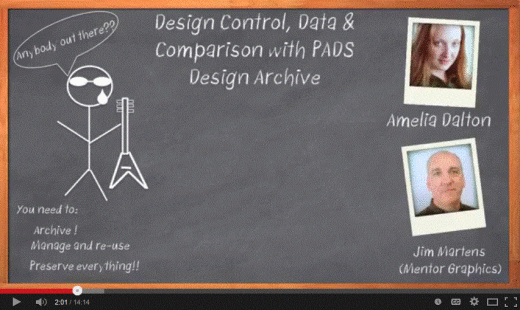 Overcome the Challenges of Highly Constrained Designs: Many of today's high-performance board designs have complex timing constraints, and meeting all those constraints can be a significant design challenge. Download the White paper now.
Verify Design Performance with PADS Best in Class Simulation and Analysis:  It really isn't important to simulate your PCB design – as long as you don't care about re-spins, signal integrity, cost… OK, actually, there are many good reasons to simulate your board.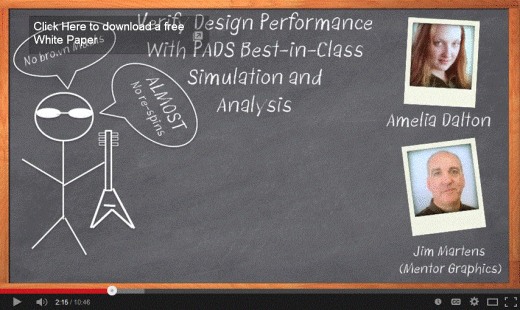 Maximize your Power and Efficiency with PADS Interactive Placement and Routing: For the engineer doing desktop PCB layout, efficiency is important. You don't want to waste precious time fighting with your PCB tool, and you don't want to end up with lousy results because you and your tool weren't getting along. Mentor Graphics PADS provides an efficient, high-productivity interactive placement and routing environment that lets you get great results quickly. Download the White paper now.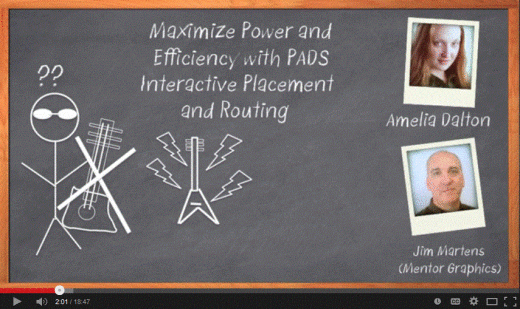 Thanks for reading!
John
This article first appeared on the Siemens Digital Industries Software blog at https://blogs.sw.siemens.com/electronic-systems-design/2014/10/13/ee-journal-chalk-talk-videos-show-and-tell-it-like-it-is/