FREE White paper: 100 Ways to Ensure DFM Optimization in Your Desktop PCB Design Process
In today's competitive marketplace companies cannot afford to have PCB production delayed because of slivers, unintended copper exposed by soldermask, testpoint-to-testpoint spacing, or other issues that should be identified and solved early in layout and long before manufacturing. Catching DFM issues at the design stage is critical because, at each successive step of the production process, the cost of rectifying a problem increases tenfold over the previous step.  This paper offers 100 ways to analyze for design for manufacturability in the PADS PCB design flow.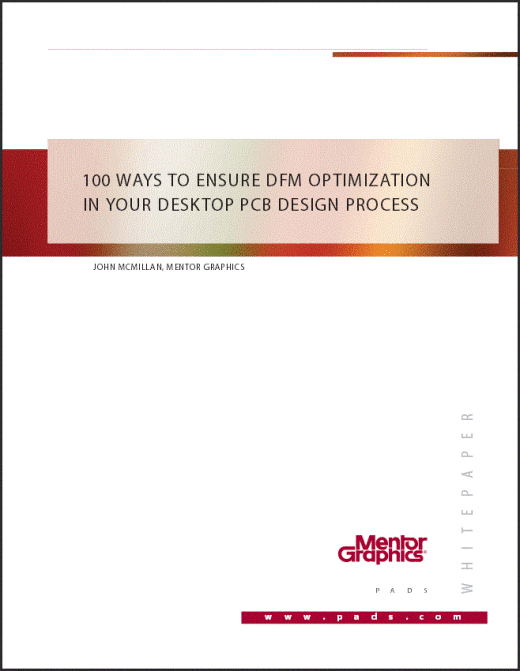 Learn more about how DFM analysis helps you to eliminate costly manufacturing delays by minimizing supplier "call-backs" and design re-spins by downloading this white paper today !
Click HERE to Download
Thanks,
John
This article first appeared on the Siemens Digital Industries Software blog at https://blogs.sw.siemens.com/electronic-systems-design/2014/10/08/free-white-paper-100-ways-to-ensure-dfm-optimization-in-your-desktop-pcb-design-process/