The Myth of the Pretty Design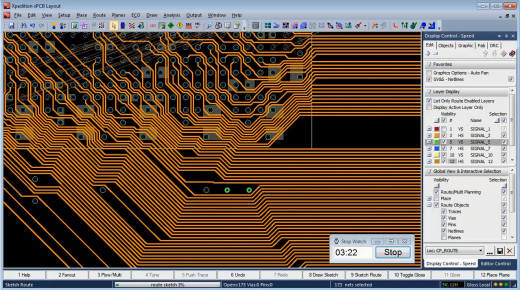 I often talk with friends and colleagues in the PCB design community about trends. A subject that comes up often, and has probably been beaten to death, is the use of auto routers in today's PCB designs. The answer I hear more often than anything else is, "We don't use auto routing on our designs."  Why is this?
Is there something that auto routers are not providing? Is there something more they could do? Are they not fast enough?
I often hear, "I don't like the way they route." It's true, X/Y layer biasing and lots of vias placed can make for a lot of manual cleanup. Maybe this is why I also get the comment, "I like my designs to be pretty."
Please continue reading after you stop nodding your head or laughing…
The myth of the pretty design is just that, a myth. Hand-routed designs do not work better than an auto-routed design, as long as all of the rules are adhered to. Auto active routing creates quality designs through shape based, correct-by-construction rules, whether auto or by hand. So where is the happy medium that will make us more effective designers, instead of glorified digitizers of endless numbers of vertices? Do auto routers need to get better? Or, does interactive routing need to supply more forethought as we lay in etch?
Take a look at this webinar and we will discuss the future of routing technology further in upcoming posts within this series. In the meantime, share your thoughts on this subject in the comments.
This article first appeared on the Siemens Digital Industries Software blog at https://blogs.sw.siemens.com/electronic-systems-design/2014/08/13/the-myth-of-the-pretty-design/