What's the big deal with Xpedition?
You've likely heard that there has been a new release of the product formerly known as Expedition Enterprise, called Xpedition. So, what's this release all about? How does the new functionality compare to the tools you use today and what's in it for you?
I'm Vern Wnek, Technical Marketing Engineer for the Xpedition software group. But, before I lose you with that let me explain my background and why the discussions you and I will have through this blog are relevant. I'm a PCB designer by trade and have been in the industry for over 35 years. After designing boards, working in board houses, assembly houses and test facilities, I have landed where I'm at now. I've worked for service bureaus and large companies from military to commercial.
I've encountered the challenges and seen the industry evolve to better address them. I'm going to discuss efficiency in tools, processes, and technology trends. But most of all, I care about your challenges.
What are your challenges? What's your take on the paradigm shifts of the industry and have any of them changed the way you look at PCB design?
Expedition has been the source of my livelihood since the days of Veribest. I have seen new versions come and go and tested a number of PCB design tools. Mentor Graphics is the best of the best and I'm not just saying that because I work here. I'm looking for you to challenge me. Prove me wrong. Show me what we're missing. Let's discover all that makes up Xpedition and how it's relevant to you.
Here's a glimpse of what's to come: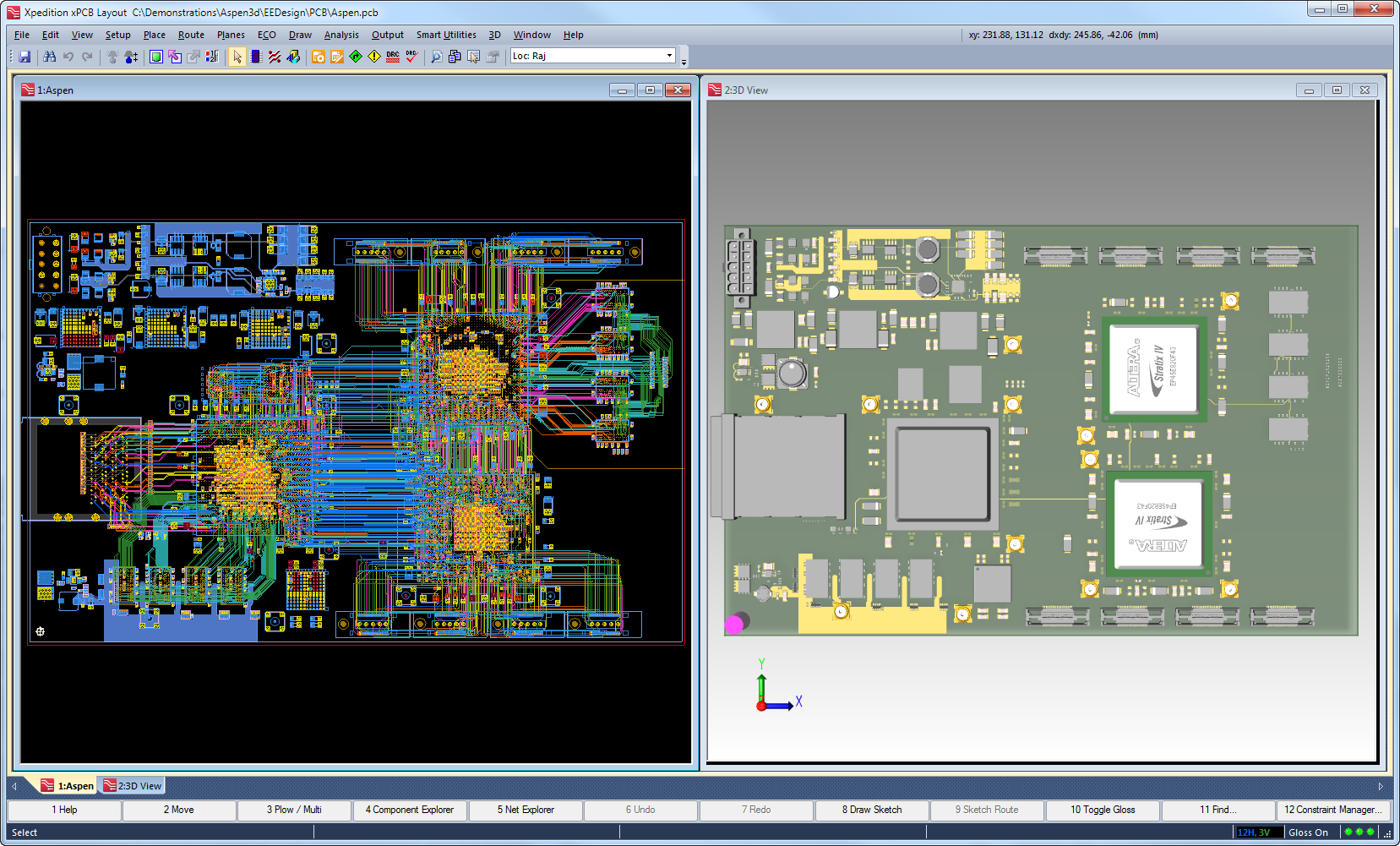 •    Placement challenges and new strategies
•    New auto-assisted routing paradigms
•    3D integrated layout
•    System and multi-board design
•    PCB layout designer resource challenges
•    Industry trends in design technology and manufacturing of PCBs
Through our discussions on this blog, I think you'll see that Xpedition VX is SO much more than just a rebranded name on a slightly new version of the Expedition Enterprise product. This latest release really has earned a new name and I'm looking forward to showing you why.
This article first appeared on the Siemens Digital Industries Software blog at https://blogs.sw.siemens.com/electronic-systems-design/2014/03/26/whats-the-big-deal-with-xpedition/