ECAD or MCAD, one giant "STEP" for Design-Kind…
I've had a great time leading the EDMD Collaboration team over this past year and l'm looking forward to presenting the progress in ECAD-MCAD collaboration that Mentor will bring to users in 2014. The modern IDX (data exchange format file) continues to take hold, adoption is expanding, and a whole new world of possibilities has opened up on how ECAD and MCAD can now seamlessly work together in a real-time collaboration environment.
Answer the POLL question now: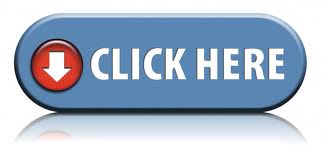 Great conversations with ECAD and MCAD vendors, engineers and designers have been sparked and continue to take place. Walls that at times seemed to divide the two design groups are steadily being replaced with a direct conduit of data transfer that is providing a level of confidence in product design that is higher than has ever been available before.
I've also enjoyed the Q&A from our EDMD collaboration webinars and presentations, it shows me that folks are not only interested but want to be part of, and contribute to, the evolution of ECAD-MCAD collaboration. One interesting topic of conversation, as the title of this blog alludes to, is a question that continues to be a topic of debate, is "Whose 3D models should be used?"
I've heard some really interesting and compelling reasoning from both ECAD and MCAD, but not always an agreement. In reality, a lot of MCAD design tools are actually used to design ECAD packages, especially for physical interface components like connectors. MCAD tools are used to design not only the molded body, but also the metal pins. Today, some ECAD library tools now enable users to output the component 3D STEP models automatically with the package symbol and there are numerous resources including vendor sites and other 3D model content sites that provide models too. Perhaps one resource trumps another, perhaps a combination of resources, perhaps not!
So here's your chance to chime in!
Follow the link to take a survey and tell us and the other readers of this topic how you get your 3D STEP models. Thanks for your time and we'll post the results in a future blog.
CLICK LINK to be redirected to the POLL hosted on PollDaddy : http://poll.fm/4kyrb
This article first appeared on the Siemens Digital Industries Software blog at https://blogs.sw.siemens.com/electronic-systems-design/2014/01/07/ecad-or-mcad-one-giant-step-for-design-kind/