Products
Why Capital users and E/E systems designers should attend a Siemens Realize LIVE 2022 event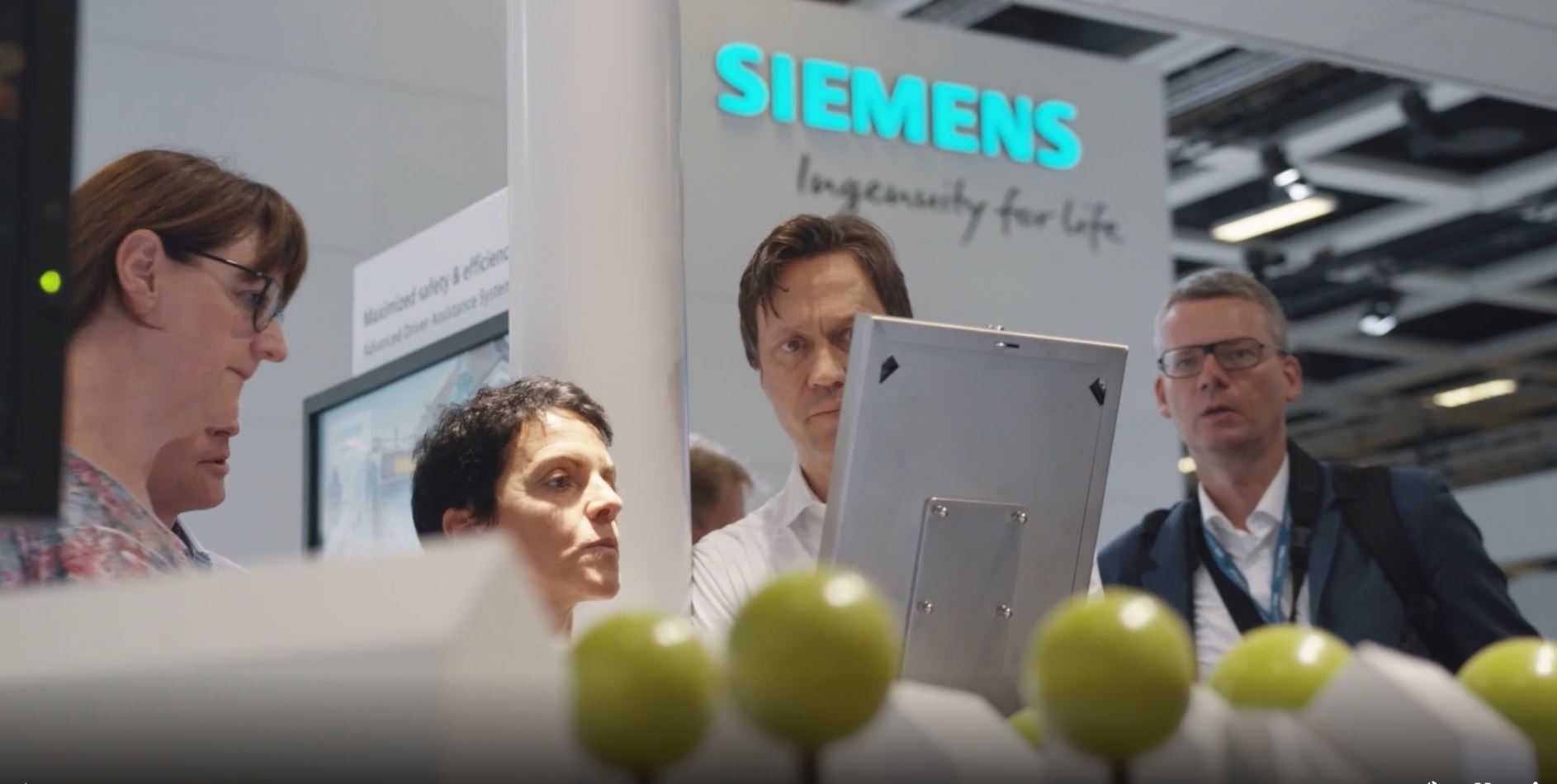 Realize LIVE, Siemens Digital Industries Software's flagship event, happens May 9-12 in Las Vegas, Nevada, USA and May 31-June 2 2022 in Berlin, Germany. As a result, hundreds of members of the Siemens global user community will gather to advance innovation, make connections and co-create a better world.
As Capital users and E/E systems designers know, there's never been a more important time to meet and address the challenges of E/E systems development. Read on to learn why you should make plans to attend!
A return to in-person networking
Connect with us at Realize LIVE 2022 for an industry leading line-up of E/E systems solution experts, customers, and executive leaders sharing real-life stories, practical lessons, and actionable insights.
Learn from your colleagues, exchange best practices, and share ideas for tackling today's challenges.
Moreover, you can network about the latest E/E systems cutting-edge techniques using Capital. This includes industry-focused sessions on E/E systems architecture, electrical systems, harness manufacturing, embedded software, and network communications. (Limited material will be available virtually.)
The right content for Capital users and E/E systems designers
We know you want to connect with the content that is most useful to you. Therefore, you should visit our special Capital section to watch high level Automotive and Aerospace overview videos and research our upcoming sessions.
Guest customers in the E/E Systems Development track include speakers from FireFly, Boeing, Gulfstream, Volvo Cars, LEONI and AGCO. Here are some of the exciting talks that we will be bringing to you. Featured sessions will cover an array of key topics, including:
FRANCES EVANS; DON KURELICH
Keynote: Transforming the future with model-based E/E systems
The world of systems design and engineering is not going away soon. Product modeling is necessary to increase profitability, and reach production goals while facing head-on regulatory, safety, and security challenges.
ERIKA VAN BERKUM
OEMs and Wiring Harness Manufacturers – Opportunities and Challenges
Join us for a discussion on the challenges OEMs and Wiring Harness Manufacturers are seeing with existing processes, tools and some opportunities that can help.
GLENN REYNHOLDS
How to achieve continuous electrical/mechanical integration with Capital & NX
In this session we will provide a detailed look at how the Capital / NX integration enables interactive access between the electrical and mechanical domains' data and the value it can bring to a program's quality and schedule.
KEITH DRITTLER, GULFSTREAM
Electrical design of modern aircraft and Electrical Wiring Interconnection System (EWIS)
This session will cover delivering process improvements within the technical publication process of Electrical Wiring Diagram Manuals utilizing Capital Publisher. This included the reuse of existing production engineering for wiring diagram and harness depictions and define a more streamline and reusable process for depicting harness installations. Last but, not least, this session will cover how Gulfstream leverage production engineering configuration control to drive change of the technical publications.
ANDREAS KAMDAL, VOLVO CARS; MARTIN WENNBERG
Accelerating Network communication design with an agile & generative approach
The complexity of vehicle network communication design is growing exponentially, the world and technology is changing. At Volvo Car we have an architecture and seamless tool chain that support an agile way of working. A decoupled point-to-point communication enable us to use an agile and iterative approach in our design. In this session we explain how Capital's network communication design tool enable the agile methodology and at the same time reduce the need of expert resources in the Network communication design domain.
GLENN REYNHOLDS
Coordinate E/E product lifecycle data with Capital & Teamcenter
In this session we will look at the improvements to the Capital / Teamcenter integration, and how they can integrate your E/E design process into the overall product design and arrive at validated products quickly.
DAVE WALLACE
E/E Architecture Optimization
As electrical complexity increases in today's products, OEMs and suppliers look into new methodologies for packaging content in order to make the most of the technology improvements in software and network design.
ARMIN LICHTBLAU
Democratizing Automotive SW development
The creation of in-house SW development platforms offers a future-proof way of hosting the SW functions that make up the features that is realizing Connect, Autonomous, Shared and Electrified (CASE).
THOMAS HUGHES, BOEING; TONY NICOLI
How can digitalization make virtual program teams effective worldwide?
The aerospace market is requiring the development of ever more complex products and platforms that are changing how companies structure their workforce. Join us for this presentation where you will learn how Boeing and Siemens have teamed, and, as in any good partnership, sometimes clashed, to advance these solutions.
URIEL MONGE, LEONI
Smart Wire Harness Manufacturing
This session will describe the drive towards Industry 4.0 of Smart Wire Harness Manufacturing. taking advantage of Capital's capabilities. Learn how Capital enabled a real-world ~70-80% reduction in formboard processing time compared to previous methods, as well as reducing workbook creation time from 3 hours to 2 minutes
Education is the best investment
Are you sold on the opportunities you can't miss at Realize LIVE, but still to get your leadership's approval? Use the letters provided on our site (choose which event you wish to attend here) to justify your trip today. Just download, customize, and send — then get the thumbs-up and get yourself registered.
We look forward to your attendance!
This article first appeared on the Siemens Digital Industries Software blog at https://blogs.sw.siemens.com/ee-systems/2022/04/21/ee-systems-designers-should-attend-siemens-realize-live-2022-event/