Products
Check out our top automotive resources of 2021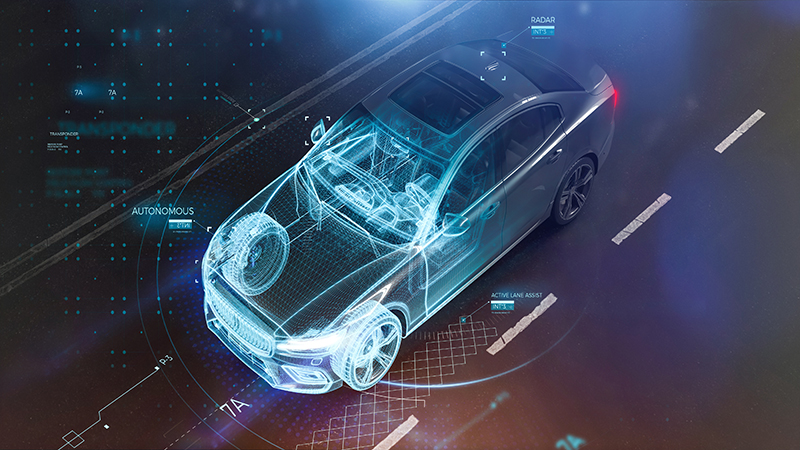 Happy New Year! With the turn of the calendar comes the opportunity to look back on the year that was. Unquestionably, Capital, Siemen's comprehensive E/E systems development solution, continues to help customers deliver innovative E/E architectures, electrical systems, networks, and embedded software.
Check out some of the best resources to learn more, specific to the automotive industry, from the past 12 months.
AUTOMOTIVE
1. White paper: Global microcontroller shortage: solutions for your ECU software production challenges
There is no argument that the COVID-19 pandemic has had a massive impact on all facets of business and commerce. Widespread supply chain disruptions rippled through every industry. Multiple factors collided to create a global microcontroller shortage that is now impacting the automotive industry. Accordingly, this has forced developers to redesign electronic control units (ECUs) using alternative microcontrollers (MCUs) and to otherwise find alternative solutions for designing and testing their software.
This paper aims to share ways to arrive more easily and effectively at software that is less dependent on specific hard-to-get MCU hardware. Download it here.
2. Webinar: Revolutionary change: Vehicle systems and software driven architectures
Brand loyalty is not what it used to be. For example, 66% of consumers would switch if a competitor offered better ADAS capability. Above all, old loyalties were based on engine performance or vehicle handling. New loyalties are being formed based on integration into your digital life. How do automakers change how a vehicle is designed, developed to support significant software content?
This 24-minute on demand webinar discusses the vehicle systems and software driven architectures that are reshaping the automotive industry. Watch now.
3. White Paper: Real-world considerations for advanced vehicle networks design
Taking advantage of advanced digital tools enables engineers to be more innovative, whilst also ensuring early verification of architectural decisions. This is increasingly critical as competition in automotive becomes more intense and E/E architectures become ever more important in delivering products that delight consumers.
This paper describes the challenges and considerations which go into developing the electrical and electronic architectures of today's sophisticated, highly connected road and off-road vehicles. Additionally, you'll find inter-dependent design objectives discussed, along with the technologies that can be used to reduce the risk and time taken in resolving these complexities.
4. White Paper: Modern automotive cybersecurity through secure communication, strong authentication and flexible firewalls
Continuous security threats on connected automobiles have exposed critical system vulnerabilities. To address these risks, regulatory agencies are now defining cybersecurity requirements chiefly by writing new legislation and holding carmakers and their supply chain liable for security and safety breaches. This white paper discusses a multi-layered approach to connected vehicle security. Firstly, it explains how this security architecture can protect vehicle entry points. Also, it goes on to discuss in-vehicle networks from threats. The paper covers several security strategies such as embedded firewalls, authentication, secure communications, encryption and digital certificates.
It's up to the automotive community to prove itself trustworthy if people are to trust connected cars. Indeed, security should not be made into a competitive differentiating advantage. It needs to be a shared common resource. As this paper points out, embedded firewalls, secure communication and strong authentication techniques are vital elements that constitute a multi-layered security approach.
Download the white paper here.
5. White Paper: Cross-domain collaboration between the electrical, mechanical and PLM domains
The development of increasingly advanced vehicle features and functionality is contributing to a rapid growth in the cross-domain complexity of modern vehicles. Primarily, this is due to an explosion of electrical and electronic content within vehicle architectures. Therefore, the continued growth of vehicle E/E architectures demands tighter integrations between the electrical, mechanical and PLM domains.
Undeniably, as the E/E systems become more critical to vehicle features and functionality, cross-domain collaboration must become more frequent and more effective. This paper focuses on significant potential benefits of modern E/E systems and wire harness solutions, with tighter integrations between the electrical and mechanical domains. Read it now!
This article first appeared on the Siemens Digital Industries Software blog at https://blogs.sw.siemens.com/ee-systems/2022/01/03/check-out-our-top-automotive-resources-of-2021/