Industries
The next revolution in Program Lifecycle Management
The size of a company may matter, but bigger isn't always better. This realization is hitting leading companies in the Consumer Products and Retail industry. In recent years, medium and large organizations have found that their size may be somewhat of a disadvantage when developing and launching new products. At the same time, smaller competitors innovate faster and react to market trends more swiftly. More recent and smaller companies remain nimble because they haven't locked themselves into slow processes and bloated software ecosystems. In comparison, larger companies endure cumbersome production processes, creating a problem when competing with smaller brands in the same market.
Employing several enterprise management systems creates a sea of competing information. When systems cannot integrate at a core level, the depths of data are nearly impossible to navigate without painstaking work. The time and effort wasted sifting through various data repositories are draining companies of their most valuable resource – the human energy to create and innovate.
Having all company information in single-source saves resources.
The focus must be on deploying a program and portfolio management system. The system should foster innovation project orchestration by maximizing access to information and asset reuse. By having all product data, market information, manufacturing capabilities, and regulatory considerations integrated into a single source of truth, companies can respond to market changes with innovations incorporating them across the entire product portfolio. With real-time data at their disposal, leaders can make informed decisions with the same agility as smaller companies.
This enterprise-level integration has the added benefit of connecting engineering phases for consumer products companies. Consequently, this added benefit helps to eliminate the previous practice of working with siloed project management disciplines. The new approach to product development is more collaborative, thus further slashing time to market. Conversely, a patchworked ecosystem diminishes data integrity because, as each handoff occurs, the expertise associated with the data creation is lost.
Imagine a smart home device that is almost ready to hit the market. By having a system that speaks the same language, project managers work in an apples-to-apples situation when handling data. On the one hand, there is the product design and electronics development with dependencies on the final version of the product. On the other hand, the software team needs to repeatedly roll out software updates to match the latest version of the software. These teams will find their deliverables in conflict if there's no unified oversight of the whole process. A unified digital ecosystem's revolutionary offering is an integrated and seamless product development lifecycle with a balanced methodology around risk.
Companies must be able to analyze risk and opportunity data.
Many companies lack an effective way to visualize risks and opportunities across disciplines, relying on spreadsheets to manage requirements manually. This tedious approach is prone to human error and, because of the sheer amount of data, opportunities to innovate are limited. However, with a unified software ecosystem, companies can logically manage risk. They also can automate the linking and tracing requirements to risk across products and portfolios.
This comprehensive environment has another significant advantage: intelligent reuse. On average, new projects are about 20% fresh innovation and 80% reuse of established intellectual property and assets. Teams working in non-integrated ecosystems waste countless hours searching for already existing information, and in some instances, workers even resort to recreating data instead. Imagine freeing up talented employees across the product lifecycle to focus only on innovation.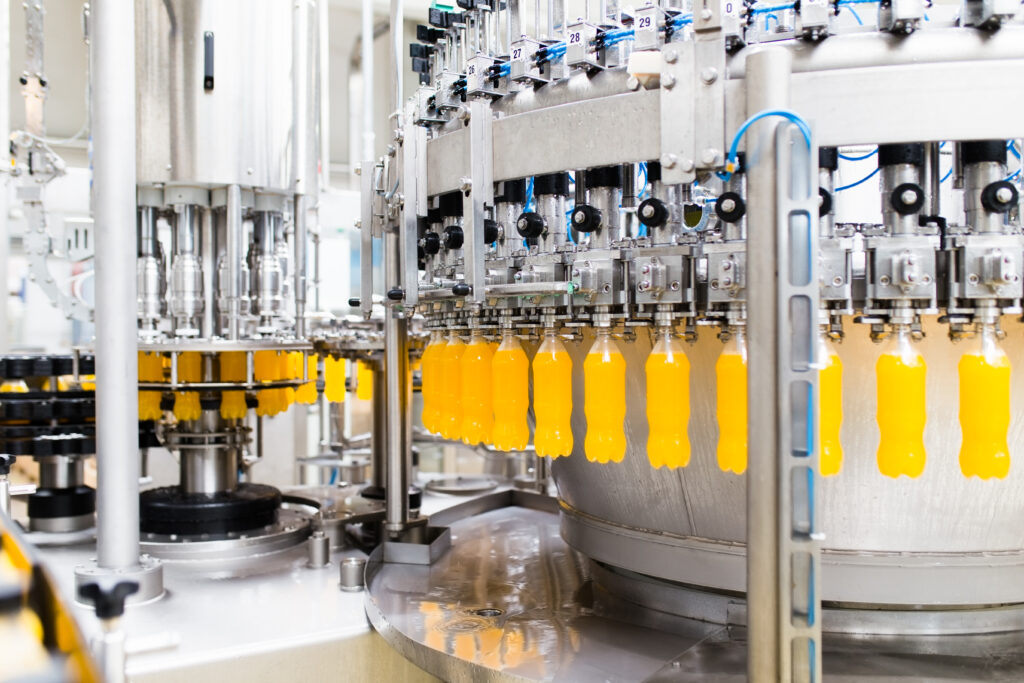 As new competition rises and margins decrease, adopting an integrated digital ecosystem will soon be necessary to thrive while maintaining the market demands' pace of innovation.
Consider this hypothetical scenario: An established food company with a multinational supply chain, a wide range of products, and worldwide production and distribution network is preparing to add a new size option to one of its most popular beverages. This expansion is in parallel with its nearly 200 new product introductions per year. Because of the company's disparate systems for managing product information, the packaging team cannot locate the 3D models produced two years prior during the product's initial launch. They've decided it's easier for the team to recreate the package designs and models.
The delay causes a ripple effect, starting with the art department scrambling to meet their deadlines and acquire the most up-to-date list of ingredients for the product label. This problem becomes compounded because one of the drink's main ingredients, turmeric, faces a worldwide shortage. This shortage presents yet another boulder on the path to a timely product launch.
---
Looking from a top-down view, the importance of Integrated Program and Lifecycle Management becomes clear.
---
With such a connected ecosystem, each factor threatening the new product introduction can now be quantified and delivered to all stakeholders in all departments from a single source of truth. While the expansion project is obviously at risk, stakeholders have real-time visibility into the project's influential internal and external elements. This solution puts leadership in a position to make decisions with previously unknown flexibility and speed.
The fallout caused by the ingredient shortage has been flagged all the way down to the project level. A market analysis causes leadership to halt the expansion project, which may have been an easy decision based on the limited access to ingredients. However, with both the business and operations working in tighter collaboration, they uncover new opportunities to reconfigure the project with cardamom as the new star ingredient. The business case and market analysis get shared down to the project level.
Consumer Goods Manufacturers can reap the benefits from sharing data.
Project teams have quick and easy access to pertinent data because of the knowledge sharing enabled through the Integrated Program and Lifecycle Management platform. They can even access information from the original product's initial launch two years prior, including packaging models and renderings. Having access to this information gives various teams the ability to adapt to the changes quickly. The new formula connects to the data-driven project management system, and the ingredient list is automatically updated.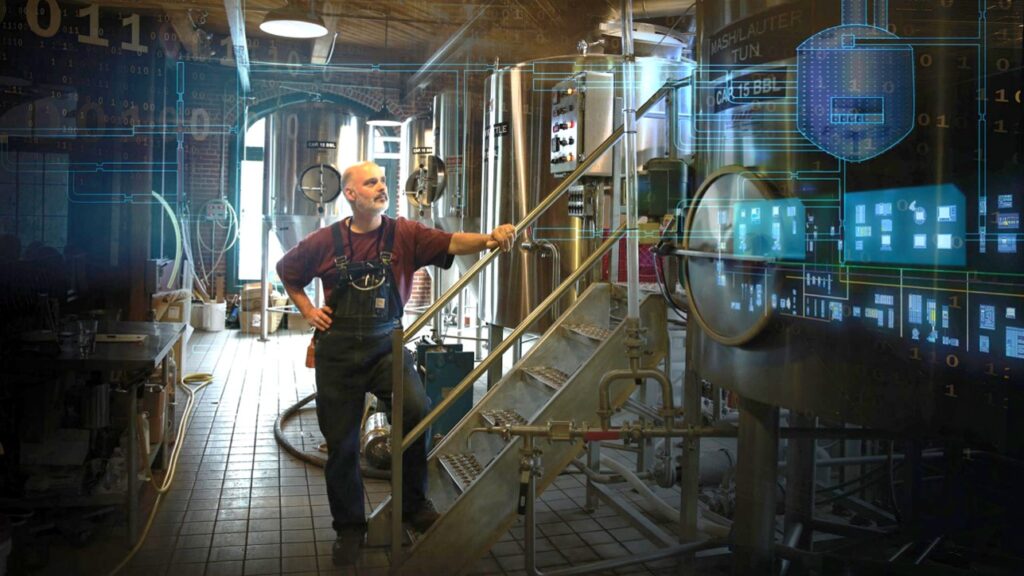 Implementing a unified digital ecosystem across departments leverages massive resources.
The new beverage line hits the market quickly because it enables the company to use its resources and ecosystem effectively. The company did not go significantly over budget when its key ingredient became harder to obtain. Rather than doubling down on previous planning, it could bring all of its resources to bear on seizing a new opportunity. Its size has become an advantage over its competitors, rather than slowing it down. This power of reuse was on full display during this project. The ease of harnessing previous product information enabled the flexibility to develop an essentially new product in record time.
This fictional beverage company continues to reap the benefits of knowledge sharing throughout the development process. Every time a deliverable milestone hits, it transmits a notification through the collaboration platform. The linked handover ensures that there is no wasted time and no bottlenecks impede delivery. The corresponding data also gives access to stakeholders much earlier than with previous processes. Instead of waiting for the finalized project, the packaging and art departments can jump-start their tasks.
Most importantly, although information communication is rapid, safeguards ensure that artwork is correct by checking it against the final formula. Only the most up-to-date labels appear on the packaging.
Imagine this orchestration and reuse repeated across your company. Automatic information sharing allows every level linked from brand portfolio management to program and product management. Above all, the system that connects them is flexible and responsive.
By implementing a unified digital ecosystem that merges classical product management, brand, and portfolio management, companies worldwide are leveraging massive resources quickly and effectively. In this way, size and adaptability are real-world advantages.
This article first appeared on the Siemens Digital Industries Software blog at https://blogs.sw.siemens.com/consumer-products-retail/2021/08/16/the-next-revolution-in-program-lifecycle-management/