Industries
Digitally transform your supply chain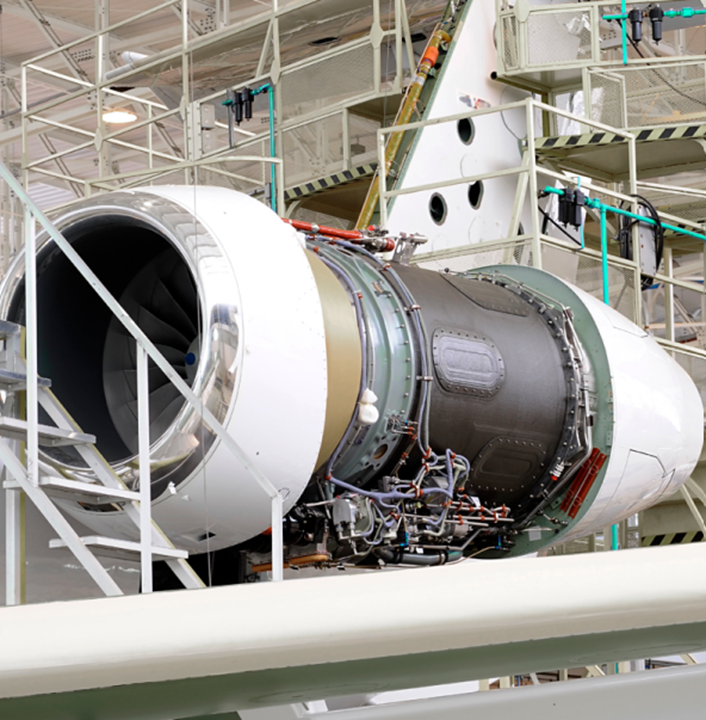 Leveraging market intelligence and supplier collaboration to achieve digital transformation maturity
Introduction
In recent years, the aerospace and defense (A&D) industry has faced unprecedented challenges in the form of supply chain disruptions that cause late deliveries, revenue losses and frustration among customers. These disruptions have become increasingly more intense by the aftermath of the COVID-19 pandemic, revealing that existing risk management approaches are no longer sufficient. Ongoing supply chain-related challenges are only getting worse with continued workforce shortages. 
Additionally, a lack of collaboration between business functions has led to more disruptions and less streamlined processes. In this blog, we look into the data from a new Aviation Week supply chain study to understand the current state of the A&D supply chain and explore how supplier collaboration solutions and digital transformation maturity can help you improve supply chain resilience for long-term success.  
Todd Tuthill, our Vice President of Aerospace and Defense Industry, presented these concepts at the Aviation Week Network A&D Programs event in November of 2023. The slides from his presentation are posted below.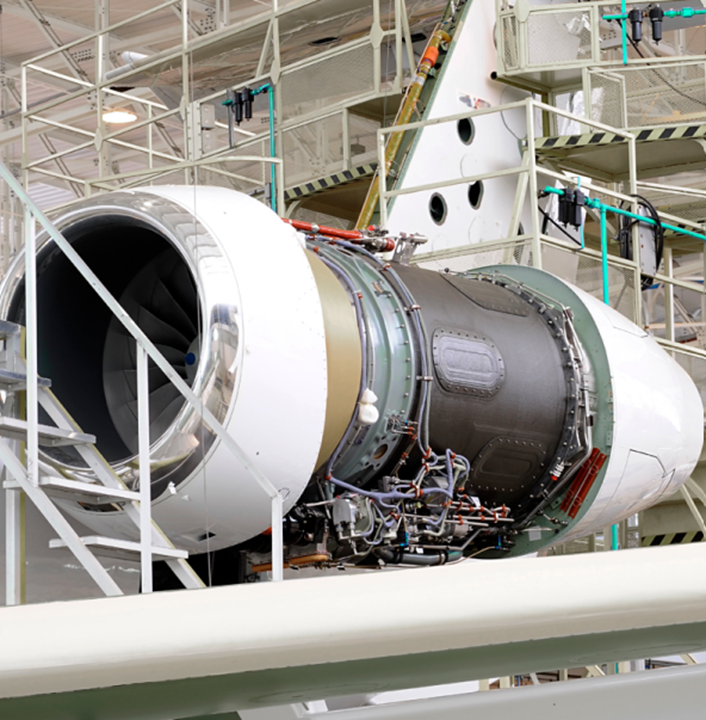 Understanding the problem
The first data point in the study touches on revenue loss. A staggering 53 percent of respondents reported that their companies had experienced revenue losses over the past two years due to the lack of essential parts or materials. In addition to revenue loss, 42 percent of respondents identified that raw materials are the leading cause of their supply chain issues. The reliance on these materials highlights a vulnerability since relying on raw materials alone isn't enough to avoid certain supply chain issues. While 77 percent of respondents acknowledged some lead time when a supply chain issue is likely to occur, most of them have only a small warning window. This lack of proactiveness creates a reactive approach, rather than focusing on preventive solutions. 
Late deliveries, revenue loss, stockpiling parts and more
Late deliveries and lost revenue were another trend throughout the study. Based on the results, 84 percent of respondents reported that supply chain issues caused late deliveries to their customers. Additionally, more than half (56 percent) experienced revenue or profit loss due to these issues.
To safeguard their supply chains, many companies engage in stockpiling parts or purchasing safety stock. This practice is similar to the toilet paper shortage scenario during the COVID-19 pandemic. Early in 2020, many were worried there was going to be a toilet paper shortage, so everyone went to grocery stores and stocked up on toilet paper. People did this because they thought they were being preventative, but it created an artificial shortage of toilet paper. If people had continued to buy toilet paper at a regular rate, there may have never been a shortage in the first place. The same thing is happening to the supply chain when companies stockpile parts or raw materials.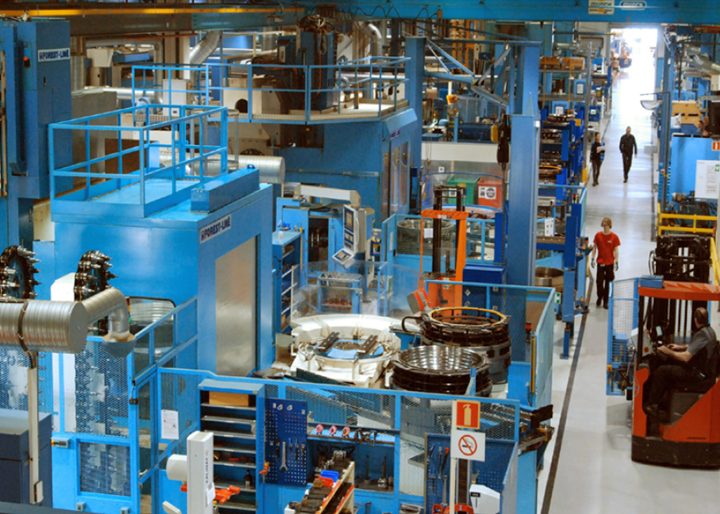 When asked if they have adopted market intelligence, only 9 percent of respondents recorded that they are thinking about or have already adopted some form of market intelligence. This suggests that most companies are "attacking the symptoms but not the disease" when it comes to supply chain disruptions.
64 percent of respondents anticipate that workforce issues will adversely affect the A&D industry over the next three to five years.
Adopting market intelligence
Given the critical nature of the issues highlighted in the survey, it's imperative that A&D companies take action to revamp supply chain strategies. The first way companies can do that is by adopting market intelligence. 9 percent of companies that have embraced market intelligence as a tool to combat supply chain issues are likely to see immediate change in their supply chain strategy. These organizations are at the forefront of addressing these issues to streamline manufacturing operations on a large scale. Adopting market intelligence will help companies provide valuable insights into market trends, supplier performance and potential risks, enabling companies to make proactive decisions faster.
Waiting for three to five years to address supply chain problems will only increase these issues down the line. Companies must act swiftly to reevaluate their supply chain strategies, invest in smart technologies and prioritize market intelligence. It comes down to collaboration and awareness. A&D companies need to recognize that they are not alone in facing supply chain disruptions. This is a common issue across industry and collaborating and sharing knowledge among partners and suppliers can help identify innovative solutions and best practices to navigate these challenges.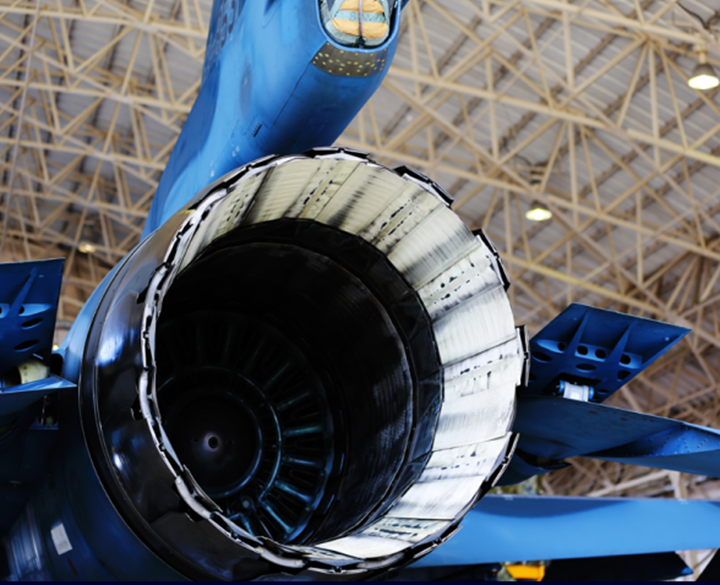 Leveraging supplier collaboration
As companies collaborate with partners and suppliers, the complexity of products and integration demands continues to grow. While this collaboration has benefits, it can also introduce more problems than it solves. What customers need is an innovative solution for supplier collaboration management. Siemens Digital Industries Software provides a secure, collaborative, digitalized environment that offers real-time visibility and communication for OEM-supplier partnerships.
With Siemens' supplier collaboration solutions, companies can make informed build versus buy decisions and efficiently manage the request for proposal (RFP), source selection and contract execution processes. This informed approach to vendor onboarding and management puts A&D companies in the best position to deliver products on time and within budget. Suppliers and partners also reap the benefits from these solutions, as they can collaborate using models during engineering, manufacturing and product support phases instead of sharing documents.
Understanding supply chain issues and adopting the right tools for supplier collaboration is crucial for A&D companies looking to digitally transform their supply chain and their entire product lifecycle. The answer lies in achieving digital transformation maturity. But what exactly is digital transformation maturity and how does Siemens play a role?
Maturing digital transformation
Digital transformation maturity is a journey, not a destination. Siemens has a framework that guides companies through the five levels of digital transformation maturity. Companies can use this framework to evaluate their progress toward maturity and determine their next step in the process. This journey involves transitioning from a document-based company to a fully digitalized and optimized closed-loop enterprise. The five steps in the framework are described below.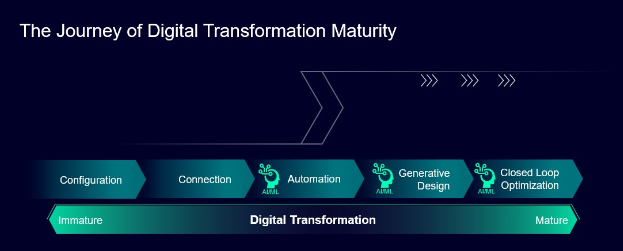 1. Configuration
Configuration is where a company begins the transition from document-based to model-based processes. This involves managing the creation, change and archive of all information related to a product. It is putting data in a safe place so that it can be found and reused in the future.
2. Connection
This is the connection of multidomain product data throughout the product lifecycle. This data connection enables traceability from requirements, to design, to verification/certification, to manufacture, to support and finally to disposal. Connection also involves creating common data models that enable the flow of product data across the various engineering domains, tools and databases. This common data model also enables an authoritative source of truth.
3. Automation
Automation is at the heart of digital transformation. Automation frees humans to focus on tasks that really matter. It involves automating the mundane (things humans don't want to do) and then automating the complex (things we thought only humans could do). Automation, combined with artificial intelligence and machine learning, form the foundation the final two steps are built upon.
4. Generative design
Generative design is a multidomain process that creates one too many design alternatives. This process begins with a set of parameters and results in detailed design artifacts that can be evaluated. Generative design can be performed at many levels, from individual parts, to systems, to entire products or factories.
5. Closed-loop optimization
Once a design can be auto generated, then many design alternatives can also be auto generated. Closed-loop optimization is a process that evaluates a generative design against a set of key performance indicators, adjusts the design goals and relaunches the generative design process to create an improved design. This process is repeated until a particular system or product is optimized at the highest level. This can involve hundreds or even thousands of iterations. Closed loop optimization requires very realistic virtual prototypes (digital twins), virtual prototypes so realistic that they significantly reduce the need to build or validate physical prototypes.
You can learn far more about digital transformation in our Talking Aerospace Today podcast.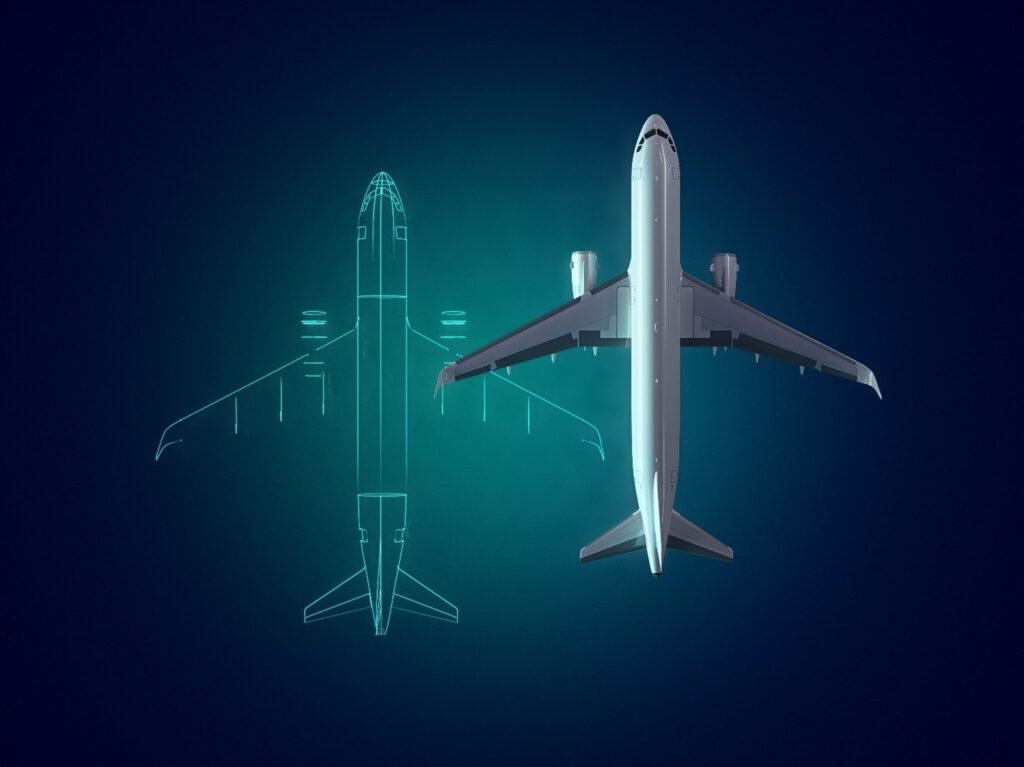 Understanding where your company stands in its digital transformation journey is crucial. Are you already on the path or just beginning? Siemens provides scalable solutions and guidance to help you wherever you are on the journey and take the necessary steps forward.
Maturing your digital transformation process will enable you to innovate, design and build more complex, sustainable products faster, all while optimizing the workforce. These solutions can help you enhance the capabilities of humans and computers, creating cohesion that accelerates the design process.
Siemens is at the forefront of transforming the A&D supply chain. By offering solutions for supplier collaboration and guiding companies on the path to digital transformation maturity, Siemens has all the necessary tools to help you overcome supply chain challenges and leverage new opportunities for innovation and growth. This is not just a technological shift, but a framework to address workforce issues and create a stronger, more resilient supply chain for the future.
Check out our recent webinar with Aviation Week to learn more about how investing in market intelligence can help you proactively manage your supply chain.
This article first appeared on the Siemens Digital Industries Software blog at https://blogs.sw.siemens.com/aerospace-defense/2023/10/20/digitally-transform-your-supply-chain/