National Aviation Day Podcast with Sintavia!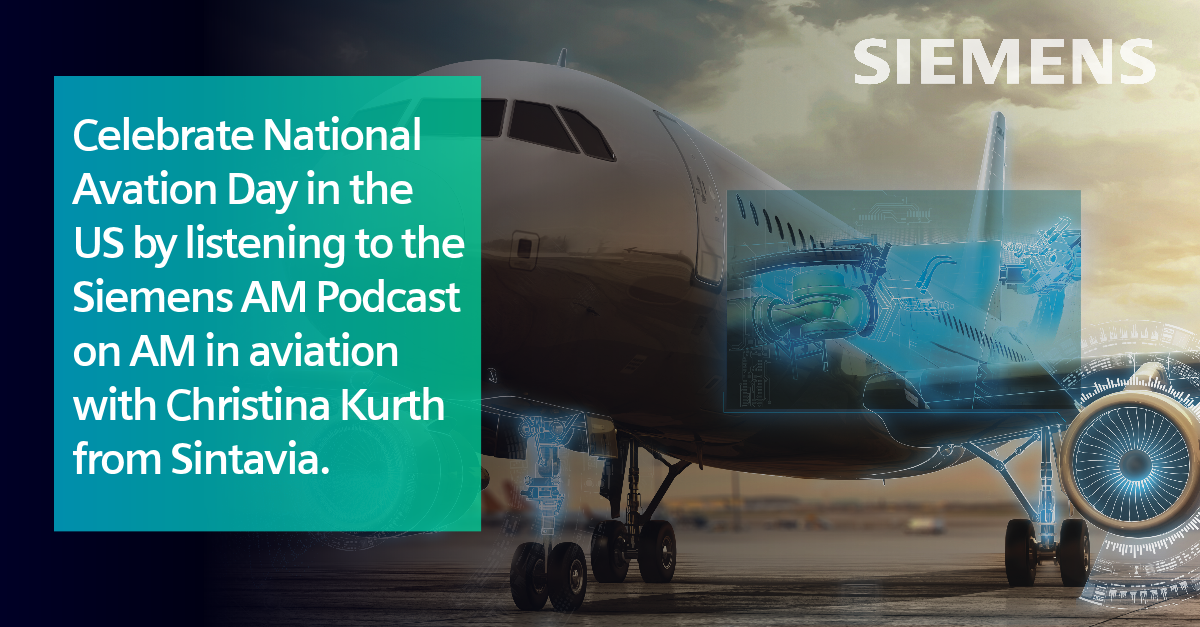 The Siemens AM Podcast is currently in the midst of Season2, and for Episode 3 we are completing our series on additive manufacturing in aerospace on National Aviation Day (in the U.S.) with Christina Kurth, Vice President of Sales at Sintavia LLC.
With the rise of additive manufacturing in the aerospace industry, we've been taking a few episodes to dive deeper into what makes additive an ideal technology for solving the challenges facing the aerospace industry. Sintavia utilizes AM to design and manufacture critical space, defense, and aerospace parts, and in Episode 3, Christina will share her insight on the impact that this approach is having on the aviation industry.
In the podcast, we discuss the process Sintavia follows in manufacturing parts using AM and the role played by software. The techniques Sintavia uses for validating the newly produced parts will be covered, as well as the categories of parts that they produce. We'll also discuss the future of this transformative approach to manufacturing and Christina's view on the current status and future of additive in the aerospace industry.
We hope you'll join us for this exciting look into additive in aerospace, and if you've missed any of our previous episodes, we invite you to go back and give them a listen as well.
Find Episode 3 of Season 2 HERE!
---
Christina Kurth is the Vice President of Sales at Sintavia LLC. Ms. Kurth leads the Sintavia sales team with over ten years of experience in production design and sales engineering at both Bombardier and Embraer Executive Jets. In her previous roles, Christina was responsible for advanced design and new product introduction, as well as advanced technology fleet upgrades.
This article first appeared on the Siemens Digital Industries Software blog at https://blogs.sw.siemens.com/additive/podcasts2e3/