Corporate
Siemens Employees: Advancing Education and Inspiring the Next Generation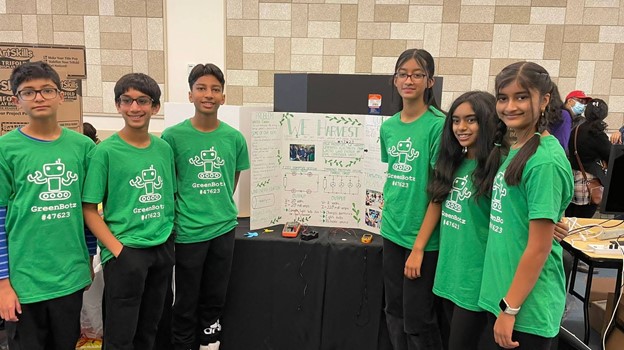 As technology continues to advance at a rapid pace, it is increasingly important for children to develop skills in science, technology, engineering, arts, and mathematics (STEM). These skills are not only important for success in school, but also for success in the 21st-century workforce. Siemens employees actively participate in FIRST programs as coaches and volunteers to share their passion and experience.
Sumit Vishwakarma, one of our Siemens EDA employees coaches a FIRST Lego League (FLL) team. Through FLL, kids have the opportunity to design and build Lego robots, conduct experiments, and participate in robotics and innovation project competitions. His team, GreenBotz, consisting of 3 boys and 3 girls was fortunate enough to participate in FLL and came up with an innovative solution to harvest wasted wind energy from the AC condenser unit. Their solution not only won the FLL innovation award but also showed the potential to make a positive impact on the environment by reducing energy consumption.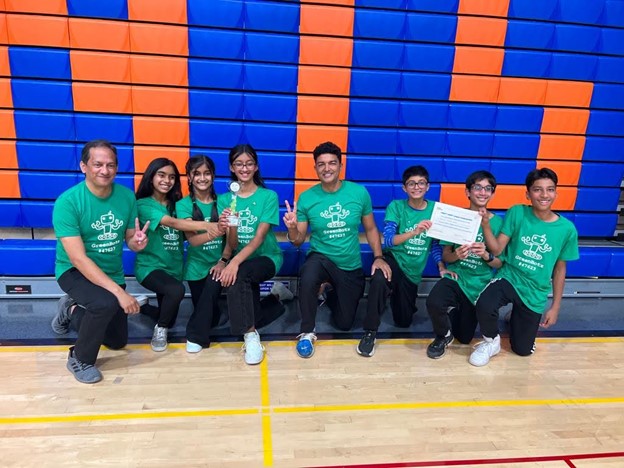 This year's theme is "SUPERPOWERED". As part of the SUPERPOWERED season, FIRST LEGO League Challenge teams participating in the Innovation Project must explore where energy comes from and how it is distributed, stored, and used – and then put their superpowered creativity to work to innovate for a better energy future.
The team recognized that the wind emanating from the AC condenser unit going to waste and decided to put it to use. They constructed a prototype consisting of four mini turbines, DC motors, PVC pipes, and a PCB. One of the challenges they encountered was generating enough current to charge electronic devices such as cell phones. While their initial prototype was able to produce a decent voltage, the current was insufficient to even power an LED. After numerous failed attempts and extensive research, they finally had a breakthrough moment. They discovered that the problem was the circuit configuration, with the generators connected in series. Although the voltage increased in a series circuit, the generator resistance also increased, resulting in a very low current. By switching to a parallel circuit connection, they were able to produce a sufficient current to light a bulb and charge a cell phone.
This project allowed team to observe and analyze real-world phenomena, providing a deeper understanding of the underlying concepts and principles. In addition to the skills and knowledge kids gain through FLL, the program encourages them to think about the positive impact they can have on the world around them.
Siemens also offers several resources for FIRST coaches and teams every year. Learn more about Siemens support for FIRST at www.siemens.com/firstrobotics.
This article first appeared on the Siemens Digital Industries Software blog at https://blogs.sw.siemens.com/academic/siemens-employees-advancing-education-and-inspiring-the-next-generation/