Corporate
Siemens EDA in Italy – New Partnerships Promote Engagement in the University Space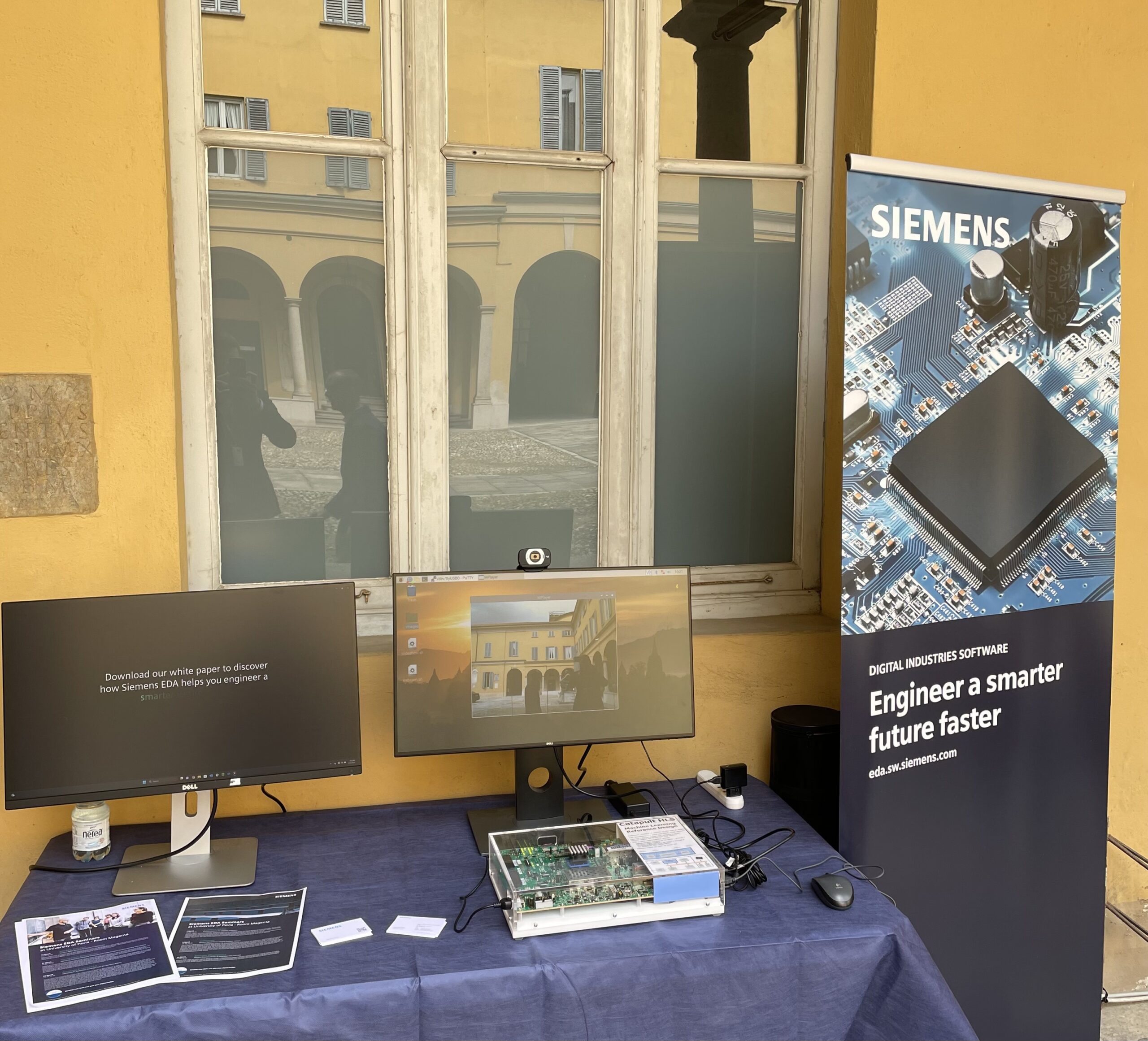 Creating and maintaining relationships between Siemens and local universities allows for joint economic and cultural growth by encouraging students to pursue studies in electronic information engineering. The Global Academic Program is spearheading this effort, aiming to enable educators and students to get exposure to Siemens EDA products through courses, events and projects. So far, the team has engaged with over 500 academic institutions across the EMEA region (Europe, Middle East, and Africa) on Design Verification and Test, IC Nanometer Design and several other key EDA topics.
With the goal of further expanding its EDA presence in universities in the EMEA region, the Siemens EDA team achieved two major milestones – establishing a connection with the University of Pavia and becoming a partner in the Microelectronics District. The University of Pavia, located in Northern Italy, is one of the oldest universities in the world and among the top 10 universities in Italy. Both of these accomplishments are examples of excellent work being done to bring Siemens technology to every region.
Partnership with the University of Pavia
In March 2023, Siemens EDA hosted an on-campus seminar series to expose the University of Pavia's students to Siemens EDA technology. During the six seminars, Siemens highlighted the EDA products and offered different workshops featuring Siemens tools, including Calibre PERC, mPower, Silicon Photonics, MEMS Design, Variation Designer and Analog FastSPICE. After attending the seminars, students were awarded a digital badge that allowed them to share their exposure to EDA technology with their network.
The Microelectronics District: Uniting Industry and Academia
During this time, Siemens EDA was able to establish a partnership agreement with the Microelectronics District, a partnership between the University of Pavia and Italian industry leaders that supports local economies by providing skills, high-level training, and growth strategies. Partnering with the Microelectronics District allows Siemens EDA to gain access to emerging startups, network with the University of Pavia and other European universities and host seminars about Siemens EDA products. This partnership can also lead to the creation of new employment opportunities in academic research and industrial research and development.
Joining the Microelectronics District allowed Siemens EDA to attend two important events; "Microelectronics: The Industry of Industries" on April 21 and "University & Students Meet Electronic Companies" on May 18.
Microelectronics: The Industry of Industries
The Industry of Industries event on April 21 was a major milestone for the University of Pavia, as it is one of the candidates to become "Capitale della cultura di Impresa 2023" (Capital of Corporate Culture) and become eligible to receive funds from the European Chips Act. Also invited to this event was the Minister of Italian Industries, Adolfo Urso.
Pavia is the model we want to bring to Italy and the world. A model of participation and collaboration between university and businesses to be replicated in other territories.

Adolfo Urso, Minister of Italian Industries (quote translated from Italian)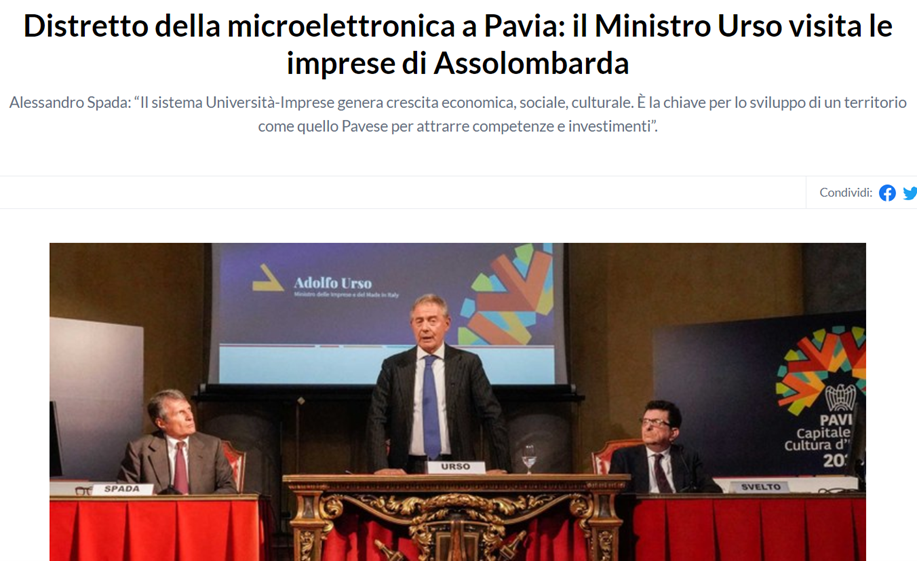 University & Students Meet Electronic Companies
The University & Students Meet Electronic Companies event on May 18 allowed the Siemens EDA team to further establish a presence in Italy. Siemens EDA, along with other University of Pavia partners, was invited to sponsor this event. Students at the University of Pavia had the opportunity to network with top companies.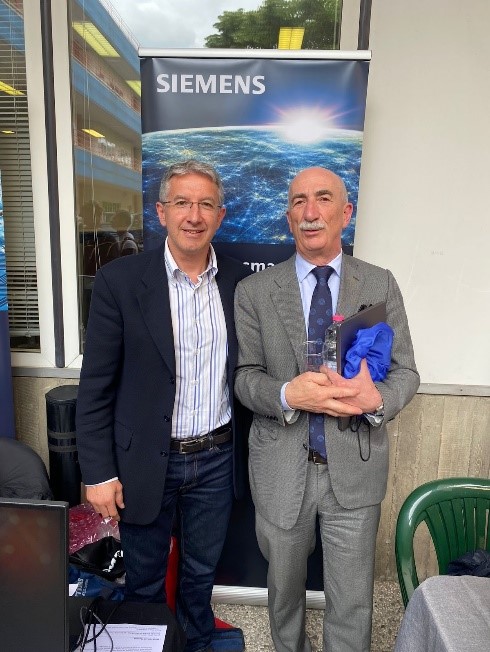 The partnerships established by Siemens EDA and the University of Pavia and the Microelectronics District are vital to promoting collaboration between industry and academia. Exposing educators and students to Siemens technology allows Siemens to support universities and keep them connected to industry developments. Siemens also gains access to the newest talent in engineering, all while empowering students to be prepared for the issues of the future.
To learn more about the Global Academic Program and how it supports education and startups, check out the Academic and Startups blog or the Innovation in the Classroom podcast.
This article first appeared on the Siemens Digital Industries Software blog at https://blogs.sw.siemens.com/academic/siemens-eda-in-italy-new-partnerships-promote-engagement-in-the-university-space/