Corporate
Siemens digital badges support students at OWL University of Applied Sciences and Arts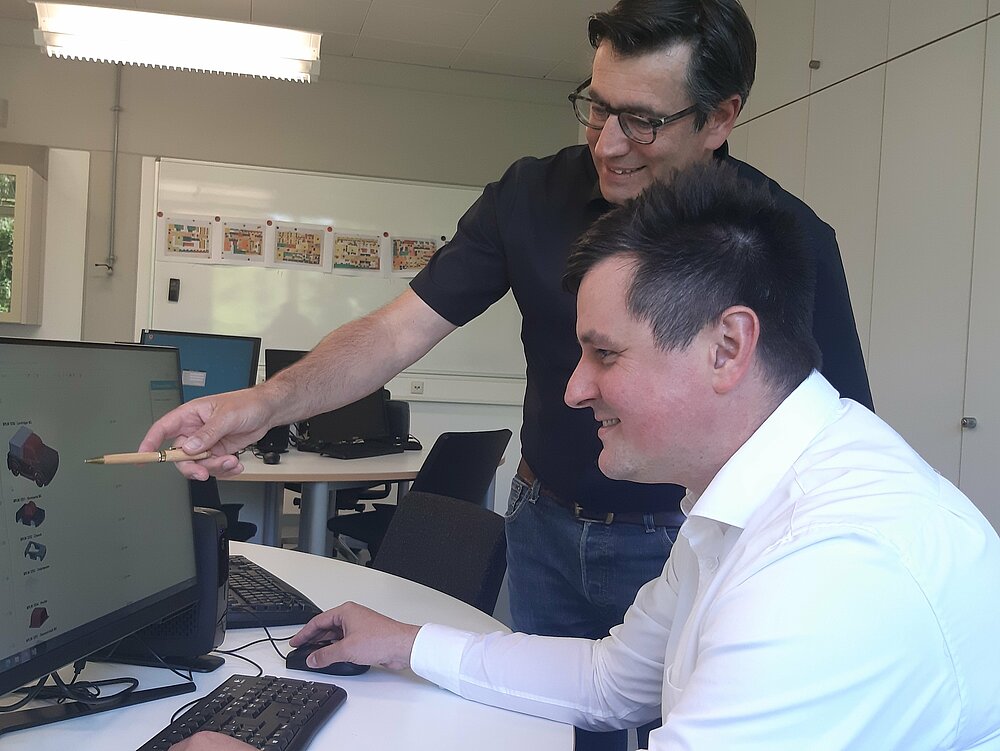 Interested in how Siemens can help recognize your students' achievements? At OWL University of Applied Sciences and Arts (TH-OWL), engineering students were able to earn digital recognition of their achievements through Siemens digital badges. Read to learn more about how Siemens' digital badging program supports students at TH-OWL!
Siemens Digital Badging
Siemens' digital badging program empowers educators by recognizing students' skill and proficiency with today's leading software. Through this program, Siemens can provide educators with free customized digital badges based on the projects and coursework that they are already teaching. By partnering with Siemens, educators can offer students digital badges that demonstrate to potential employers the skill, knowledge and know-how that they have achieved through their coursework or projects. One university that has benefitted from this program is TH-OWL, where a number of engineering students were recognized for their achievements in the subject of Product Lifecycle Management (PLM).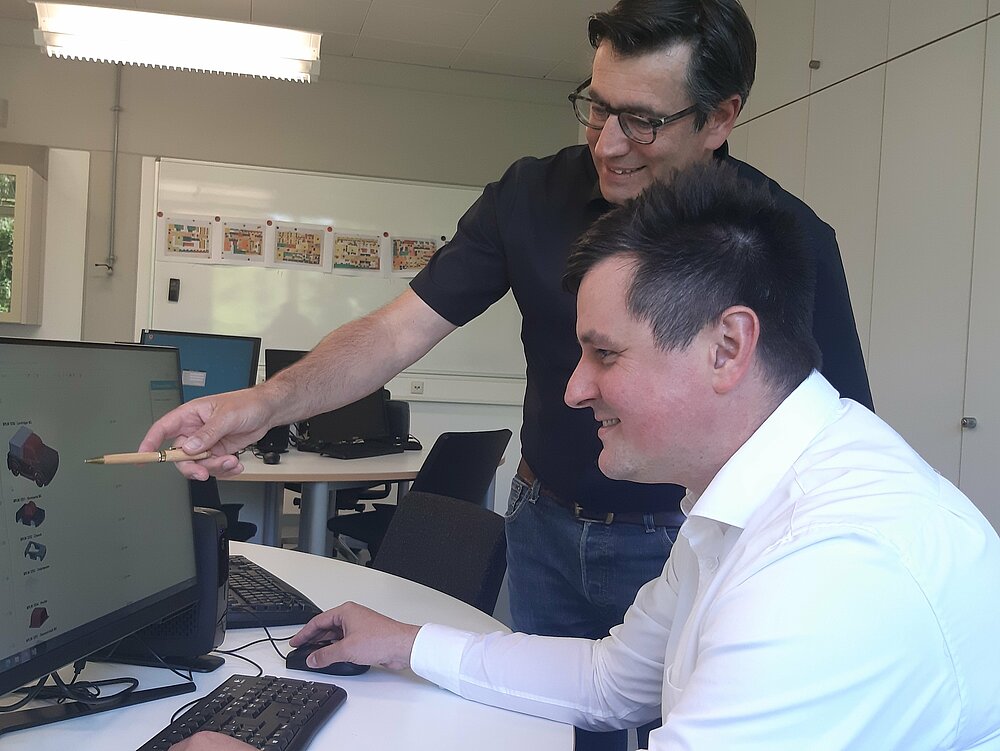 TH-OWL and their partnership with Siemens
A long-standing partner of Siemens, TH-OWL is a research university for applied sciences that offers around 60 bachelor's and master's degree programs as well as doctoral programs at three locations. It is located in Ostwestfalen-Lippe, a lively and economically strong region in the northeast of North Rhine-Westphalia in Germany. They aim to educate responsible graduates, be partners of innovation, live in scientific cooperation, promote creativity and sustainability, and foster an inspiring living environment.

In Winter semester of the 2022-23 school year, TH-OWL partnered with Siemens through the digital badge program to recognize bachelor's degree students from programs in Digital Engineering, Innovative Production Systems and Industrial Engineering from the Department of Production Engineering and Wood Technology. Students earned these badges through their performance in the subject of PLM. In their PLM course, students learned the overall organization of the product lifecycle by means of methodical and organizational measures using IT systems. In addition, they learned the different functions of a PLM solution, such as requirements management, release and change management and variant management. They were also able to work on various subject-specific tasks using the Polarion ALM IT system, offered by Siemens. Dr. Andreas Deuter, professor of the course, expresses gratitude that he can recognize the achievements of his students through Siemens digital badging.
We are proud that Siemens confirms our high-quality teaching in this subject area. The awarding of digital badges for students at universities is linked to conditions that we at the TH OWL meet.

Dr. Andreas Deuter, Professor of Computer Sciences in Engineering and Production at TH-OWL
Digital Badging supports students beyond the classroom
Students at TH-OWL also express the impact that Siemens digital badges can have beyond just the classroom. Digital badges indicate a student's achievement and expertise in a subject area to future employers who are looking for these kinds of skilled and motivated students. A Siemens digital badge, which can be displayed on LinkedIn and other online platforms, provides an opportunity to verify a student's skills and expand their profile. By earning a digital badge, students can connect with future employers and recognize their achievements in the classroom in a way that goes beyond just a grade.
It is also becoming increasingly important for students to sell themselves well on digital platforms such as LinkedIn and to build up networks. A digital badge offers a good opportunity to easily verify your skills and expand your profile.

Luca Peitzmeier, industrial engineering student at TH-OWL
Learn More
To read more about the collaboration between TH-OWL and Siemens digital badging, click here. For more information on the overall partnership between TH-OWL and Siemens, you can read more here. If you'd like to learn more about how you can offer Siemens digital badging to your students, click here.
This article first appeared on the Siemens Digital Industries Software blog at https://blogs.sw.siemens.com/academic/siemens-digital-badges-support-students-at-technical-university-of-east-westphalia-lippe/