Michigan Baja Racing: Triumphant in Unprecedented Times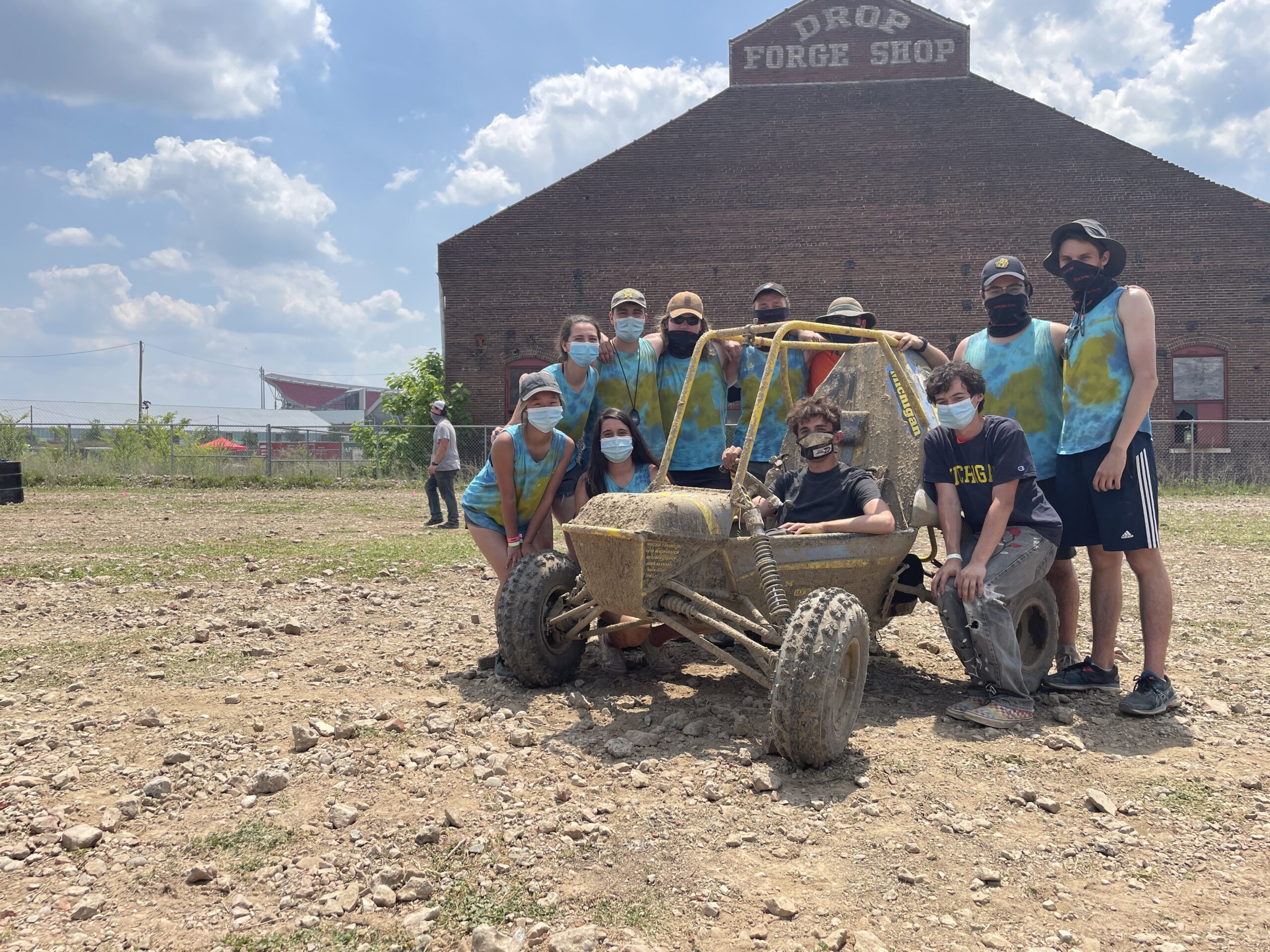 Baja SAE competitions give teams of university students the opportunity to showcase engineering design and fabrication skills by building an off-road vehicle. The vehicles, which share many characteristics with dune buggies, must withstand a variety of dynamic events, including a four-hour endurance race at full speed while navigating various types of rough terrain, including rock crawls and drop offs. The vehicles also compete in static events, including sales presentation, cost report, and design judging.
Baja SAE competitions give students the opportunity to go beyond textbook theory by designing a real vehicle and competing it against students internationally. The competitions connect industry with academia, giving engineering students exposure to a variety of disciplines for future employment and providing them with knowledge and skills beyond engineering, including project and resource management, communication, and budgeting.
Following a year of disconnect and separation resulting from the onset of the COVID-19 pandemic, Michigan Baja Racing at the University of Michigan – Ann Arbor has already made a triumphant return to Baja SAE competitions. Michigan Baja Racing is a student-run team that creates an entirely new off-road vehicle every year for the competition.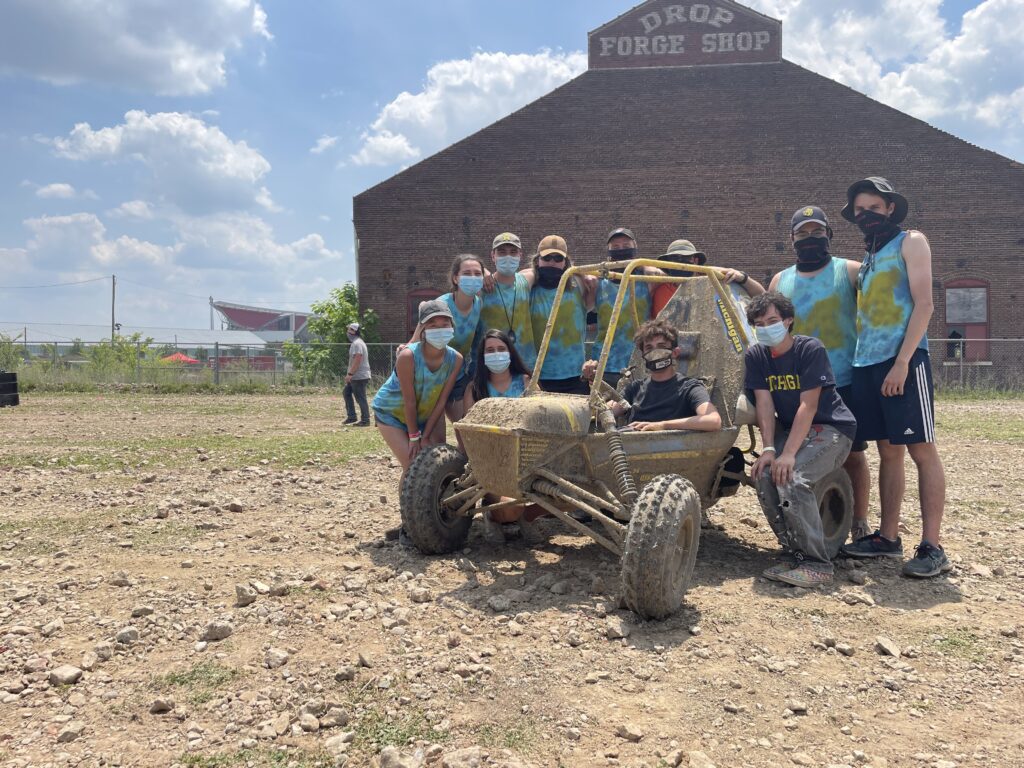 Like many schools, the pandemic affected the team greatly, causing significant workshop limitations and a design cycle that took place remotely for a majority of the time. Because of these challenges, Michigan Baja Racing had to reuse their chassis, the base frame of their vehicle, from the previous year. They took this challenge as an opportunity for innovation—working together to redesign the vehicle's 4WD system to be capable with this chassis that was not meant to house the system. The team managed to find success during the pandemic by facing the challenges head on, while staying healthy and promoting the University of Michigan's health-conscious campus environment.
Returning to In-Person Designing and Manufacturing
While Michigan Baja Racing's vehicle is almost completely custom, the team holds innovation close to their heart, always searching for more ways to optimize their design.
"We redesign every subsystem annually in order to continue pushing the boundaries of what each system can achieve," said Justin Osborn, the 4WD Lead of Michigan Baja Racing. "Our multidisciplinary approach has helped introduce outside-of-the-box designs that push the team forward in new and exciting ways."
The team begins their design process by setting goals based on how to improve each subsystem in the car from the previous year. The team members then conduct research on potential design improvements. They use an iterative design process, continuing to analyze, prototype, and redesign each subsystem until it is optimal for the goals they set. The design process induces a lot of collaboration—team members are constantly asking each other for critiques and suggestions on their designs.
Siemens software has played a critical role in Michigan Baja Racing's design process and team management. The team uses NX 3D CAD tools to design the vehicle parts, including gearboxes, composite panels, tooling, and molds. They use Simcenter STAR-CCM+ to optimize the aerodynamic performance of the vehicle.
Following this extensive design process, the manufacturing and assembly of the vehicle begins, using the finalized designs. The team's favorite software, Teamcenter, allows effective and efficient tracking and managing of all phases of the vehicle creation process. They also use Teamcenter for version management of design files from initial design through complete fabrication. Each year, Michigan Baja Racing tries to finish assembling the vehicle about one month before competitions in order to conduct sufficient testing.
Back to Competing
Returning to competitions in March 2021, Michigan Baja Racing participated in the Baja SAE Knowledge Event, which took place virtually this year. For this competition, teams had to submit a cost report and a design paper. The teams also gave oral presentations . Michigan Baja Racing placed 3rd place overall, winning 1st in Business Presentation, 9th in Cost, and 9th in Design.
In May, Michigan Baja Racing attended the in-person Baja SAE Louisville Validation Event along with 77 other teams for their second part of this competition series. This competition is where the technical inspection as well as all of the dynamic events, including the four-hour endurance race, occur. Other dynamic events include a maneuverability course, a sled pull, a hill climb, and an acceleration event.
This May, Michigan Baja Racing won 1st place overall (2nd in Maneuverability, 3rd in Acceleration, 4th in Endurance, 6th in Hill Climb, and 7th in Suspension). "It was great to be able to compete again and see all of the other teams and the great cars they brought out," Osborn said on this return to in-person competition.
When asked what is to come next season, Osborn said, "For the 2021-2022 season, we plan to build a new car. Many subsystems are already brainstorming significant redesigns to refine the vehicle and achieve our overall goals." They will again rely heavily on Siemens software tools for this all-new design challenge.
Congratulations on another great season, Michigan Baja Racing!
---
Siemens supports many student teams from around the world. For more information about how to get access to free Siemens Software for your team, click here.
Connect with innovators such as the Michigan Baja Racing team through our Siemens Software Student Connect LinkedIn group.
Want to see more academic innovation? Check out our Innovation in the Classroom Podcast series to learn from the leaders of engineering education.
---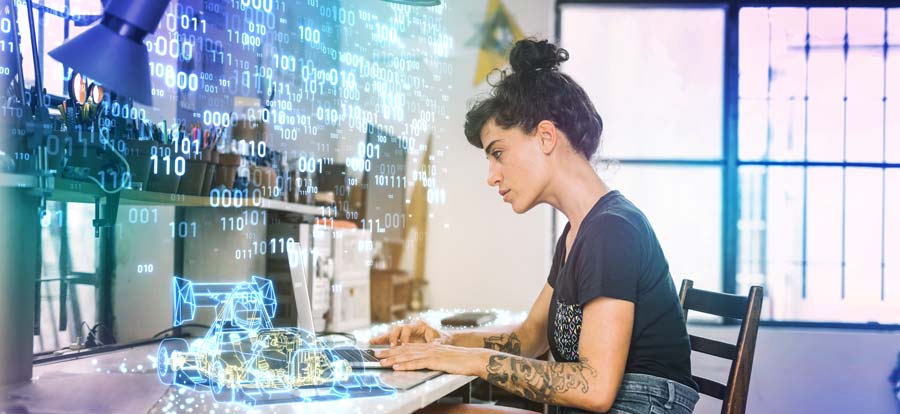 Global Academic Partner Program Home
Student-Exclusive LinkedIn Group – Network with industry professionals, educators and peers
Curriculum Hub  – Free classroom downloads (great for virtual classrooms, too!)
Academic Certifications and Digital Badges – Get certified in NX, Solid Edge, Simcenter Amesim, MBSE and more
Software Downloads – Free software for students and educators!
This article first appeared on the Siemens Digital Industries Software blog at https://blogs.sw.siemens.com/academic/michigan-baja-racing-triumphant-in-unprecedented-times/