Corporate
China: K-12 students visited SMIC China that learn digitalization of industry and Industry 4.0
Do you know about Industry 4.0? Are you familiar with digitalization and the Internet of Things? In past months, several groups of K-12 students (over 350 students) in China visited the Siemens Smart Manufacturing Innovation Center Chengdu (SMIC), stepping into the world of intelligence and exploring the future of technology.
Siemens has partnered with the Chengdu High-tech Zone to establish the Siemens Smart Manufacturing Innovation Center Chengdu and the Siemens Industrial Software Global R&D Center. This partnership is committed to providing the most advanced and complete digital enterprise solutions for manufacturing, helping companies achieve digital transformation and upgrading.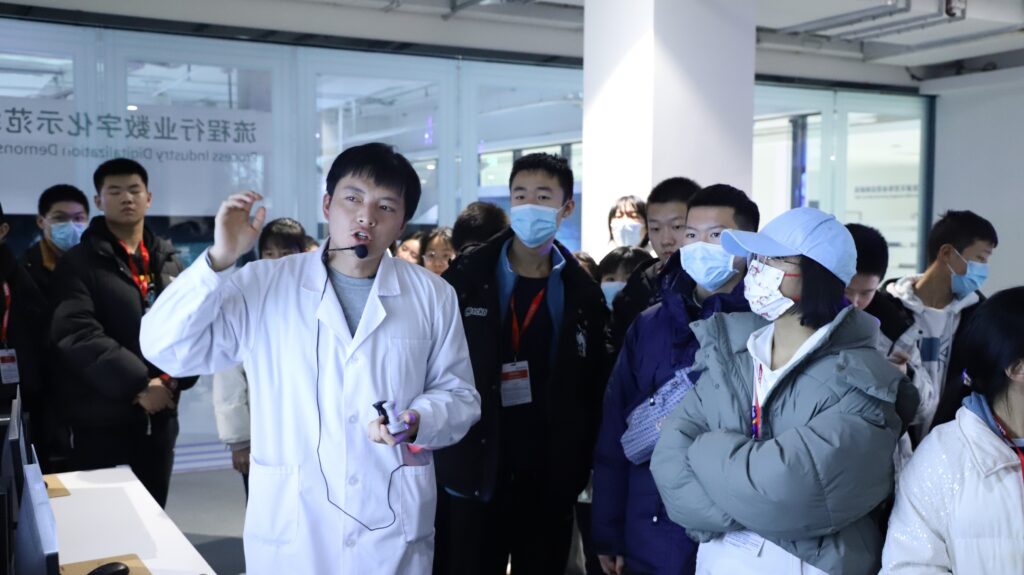 Siemens Smart Manufacturing Innovation Center Chengdu has created high-tech research projects for teenagers to foster innovation and creativity, and to improve their problem-solving and critical thinking skills, as well as to promote STEM education in China. By February 2023, over 350 students from Chengdu High-tech Zone Community College and other educational institutions have visited the center to experience intelligent manufacturing and keep up with the latest development trends. Specifically, 42 students from 30 primary and secondary schools in Chengdu participated in the "Intelligent Manufacturing Experience Camp – Visit Siemens Smart Manufacturing Chengdu Innovation Center" activity.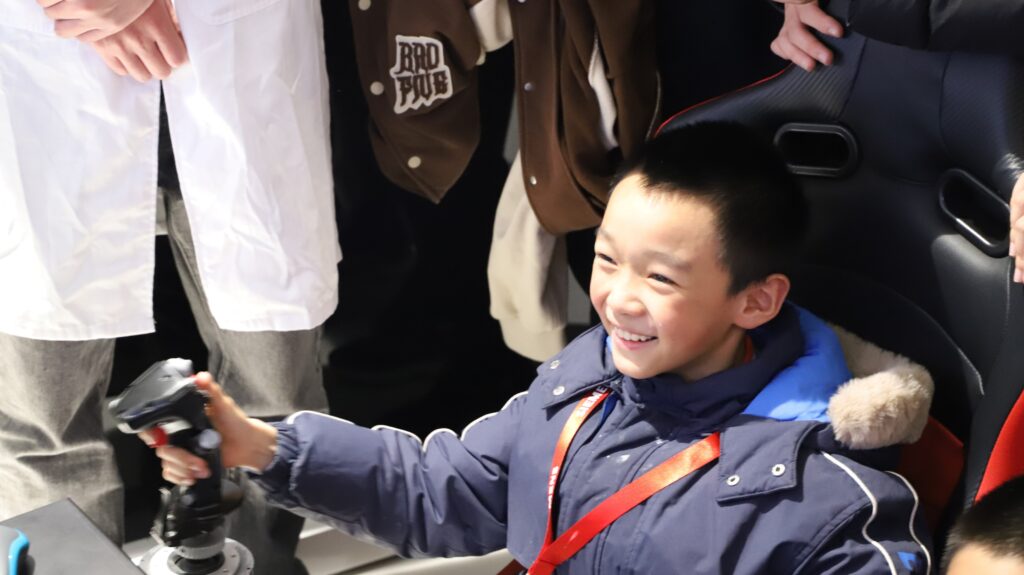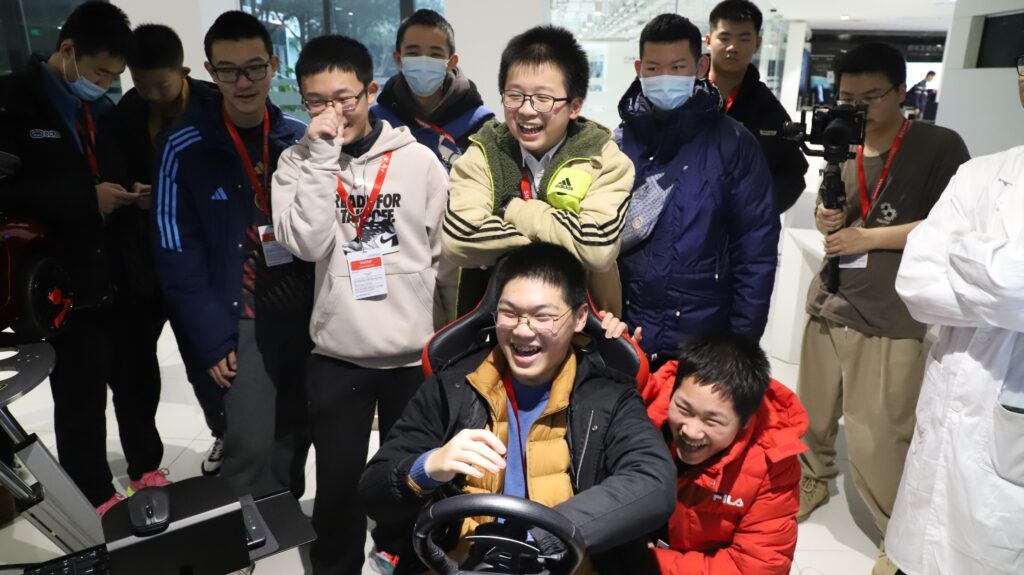 Part.1 Exploration of intelligent manufacturing
Discover the birth of a new energy electric car by following the experts at the Innovation Center through the entire product lifecycle from automotive design to production processes. Learn about the history of Siemens and its contributions to industrial technology from the improvement of the steam engine to the creation of the first self-excited DC generator. The students visited the Innovation Center to gain knowledge through educational videos about the enterprise and its functions.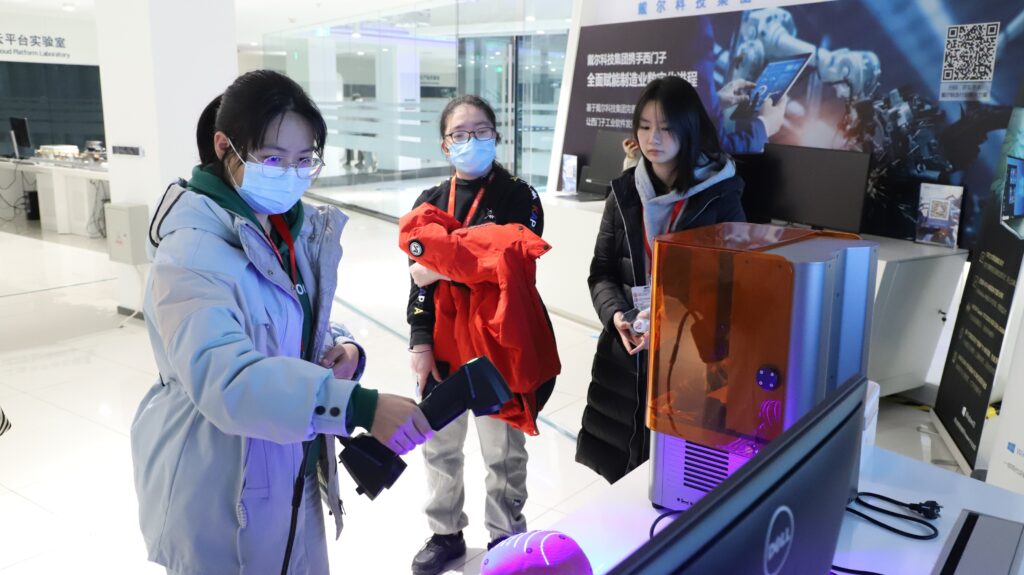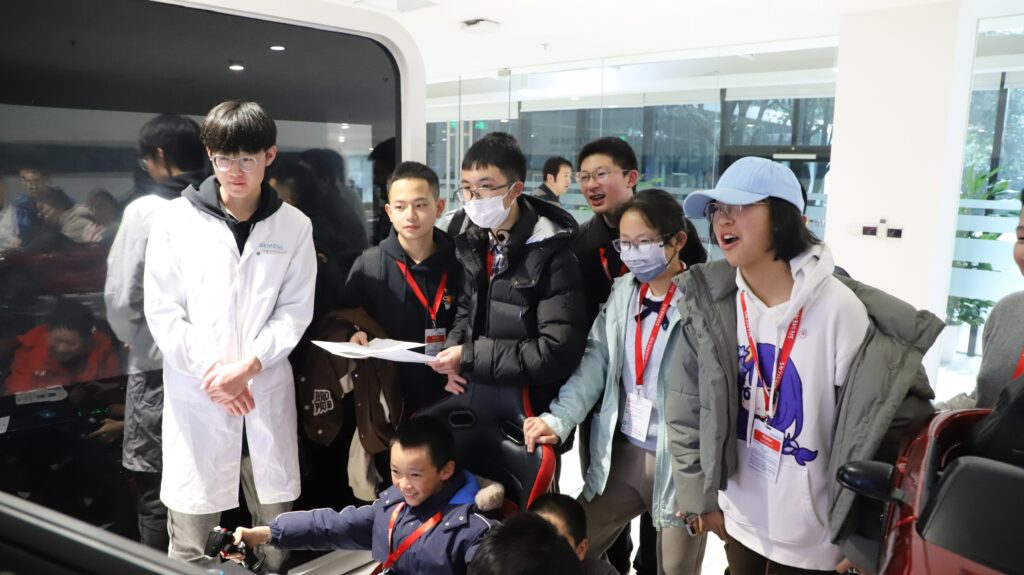 Part.2 First experience of intelligent manufacturing
Students can not only experience the personalized design and manufacturing process of a seal, but also explore cutting-edge technologies used in Siemens' digital factory production process at the Digital Enterprise Capability Center. The teachers led the students through displays showcasing electrification, automation, smart car design, and 3D printing, and the working digital intelligent production demonstration line showcased the "Industry 4.0" digital enterprise concept with its precise production.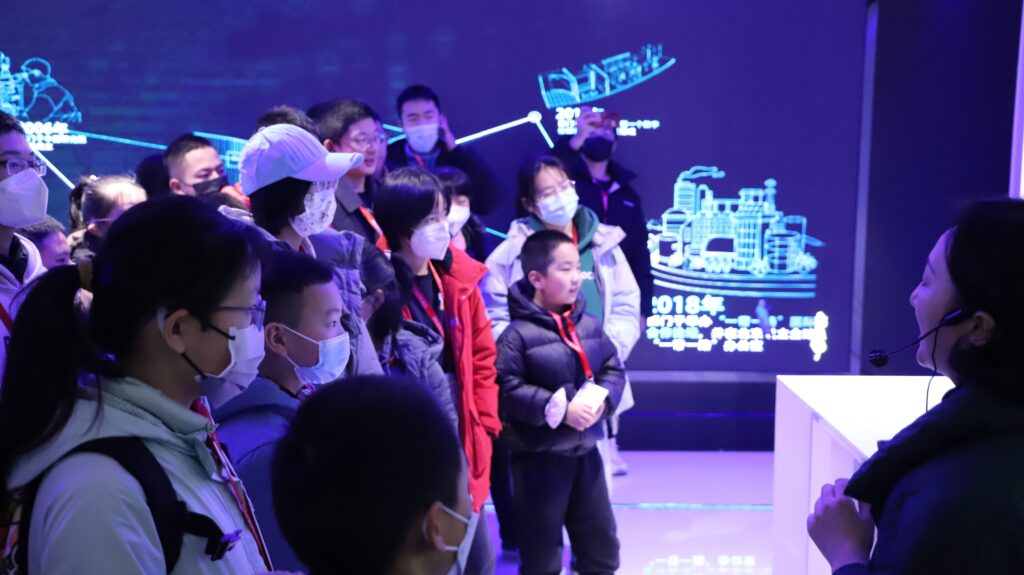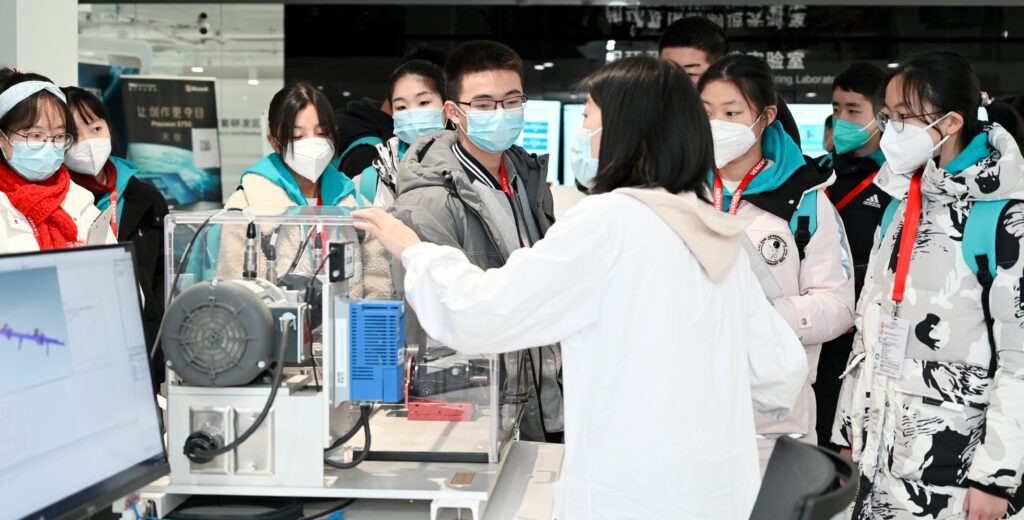 Part.3 In-depth experience of intelligent manufacturing
The students had a thrilling experience with various technology demonstrations, including robot hands, VR walkthroughs, 3D printing, and more. They actively interacted with experts, raised questions, and explored the world of science and technology. Through lectures and hands-on activities, the teachers emphasized the importance of practice in testing truth and guided the students to explore the different laboratories, such as virtual reality and predictive analytics, to experience the charm of technology.
"We always thought that technology was beyond our reach, but it turns out that it exists right around us."

– students at the Innovation Center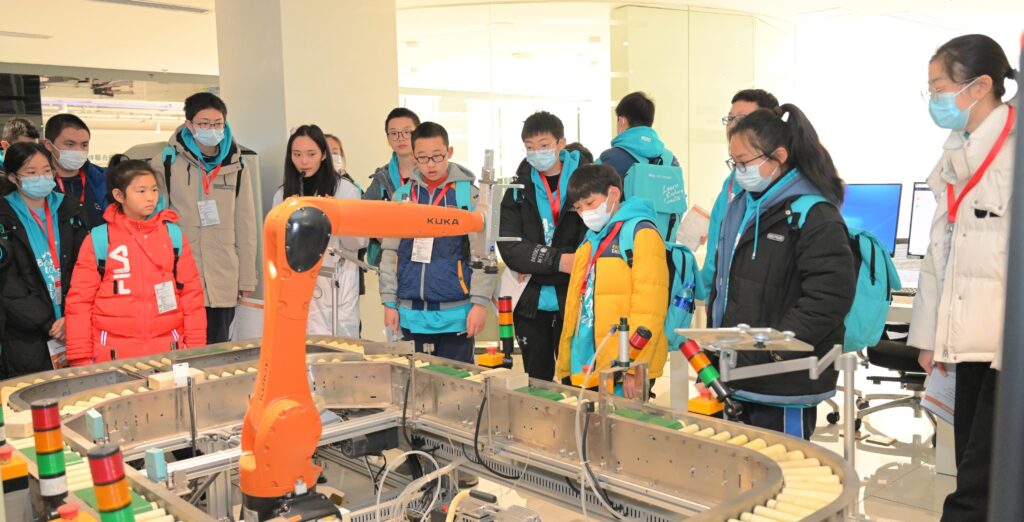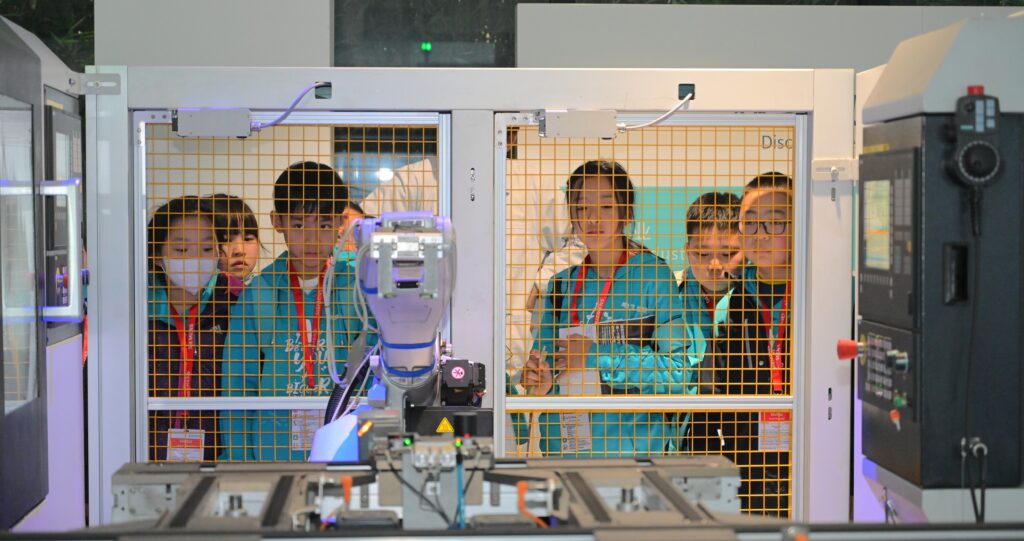 Siemens Digital Industries Software, we are empowering engineering education and dedicated to helping today's engineering students prepare for tomorrow. Learn about the multi-disciplinary student engineering software, curriculum, training and tools we offer to empower the next generation of digital talent. It also represents the vision that every student has in their hearts at this moment, to enrich their knowledge and spiritual world, to use technology to change lives and benefit society.
We hope that through this research and learning experience, students can gain knowledge and inspiration, uphold the scientific spirit, and face learning and life with determination.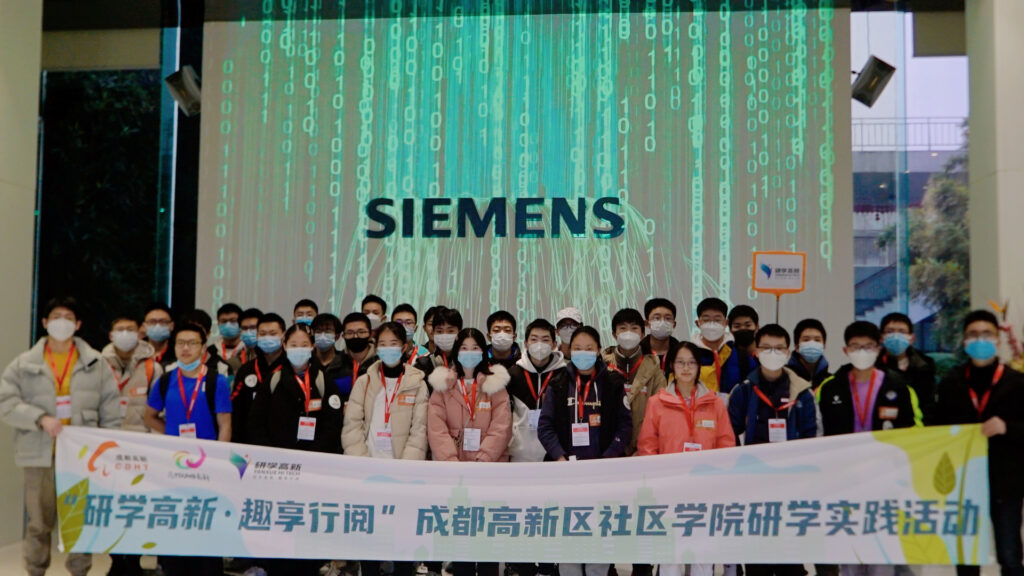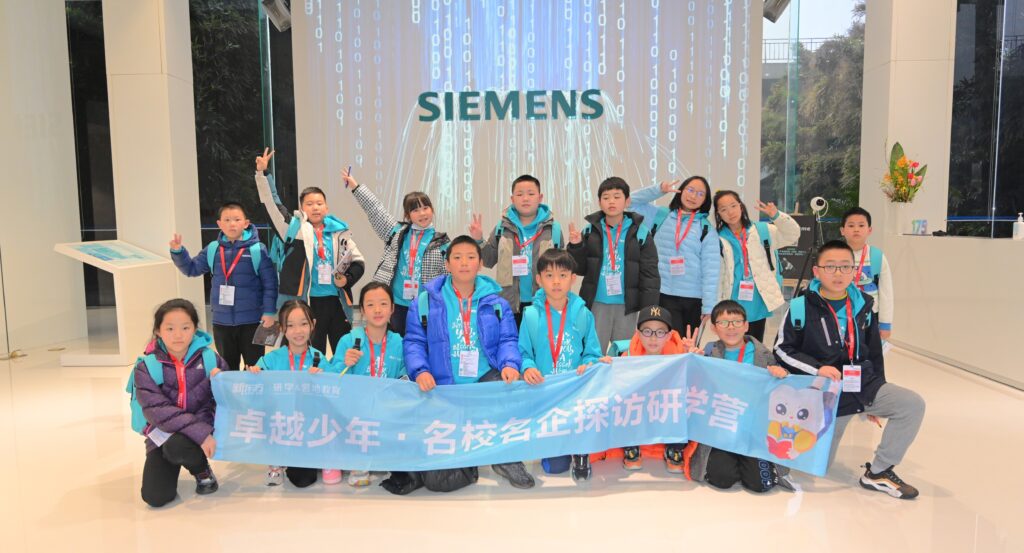 This article first appeared on the Siemens Digital Industries Software blog at https://blogs.sw.siemens.com/academic/china-k-12-students-visited-smic-china-that-learn-digitalization-of-industry-and-industry-4-0/