The 2022 Spaceport America Cup Competition Returns to 30,000 Foot, In-Person Rocketry
Siemens Digital Industries Software's global academic partnering program sponsored and attended the 2022 Spaceport America Cup (SAC) in New Mexico, USA for the fourth year as a sponsor. After two years of pandemic-caused cancellations or virtualization, we were very excited to again be talking directly with these elite student teams, to provide no-cost software and training grants to help teams excel in the design and manufacturing of their rockets.
There were a total of 149 student teams including an impressive 63 international teams from 16 different countries.  Leigh Anderson from the global academic team met with nearly every team at the event to educate them about Siemens' no-cost grant program for engineering software, training and tech support.
The Spaceport America Cup is the world's largest intercollegiate rocketry engineering contest (IREC) and has been held in New Mexico since 2017. The event is a partnership between the host organizations, the Experimental Sounding Rocket Association (ESRA) and Spaceport America, a commercial spaceport facility. The year-long engineering competition begins at the start of the academic year and requires teams to manage complex projects designing amateur high-powered rockets carrying avionics and payloads to either 10,000 or 30,000 feet in altitude. Drawn by the opportunity to collaborate and compete at a world-class spaceport facility, student teams represent the best and brightest from institutions located across the world. Student teams participated in presentations and displays at the Las Cruces Convention Center on June 21, followed by several days of rocket launches at Spaceport America's vertical launch area.
Siemens selected this competition to sponsor due to a number of factors: the sophistication of the student engineering challenge, the opportunity to engage with and support these elite engineering students, the high number of global teams participating, and the high level of aerospace industry engagement (many of which are customers of Siemens software).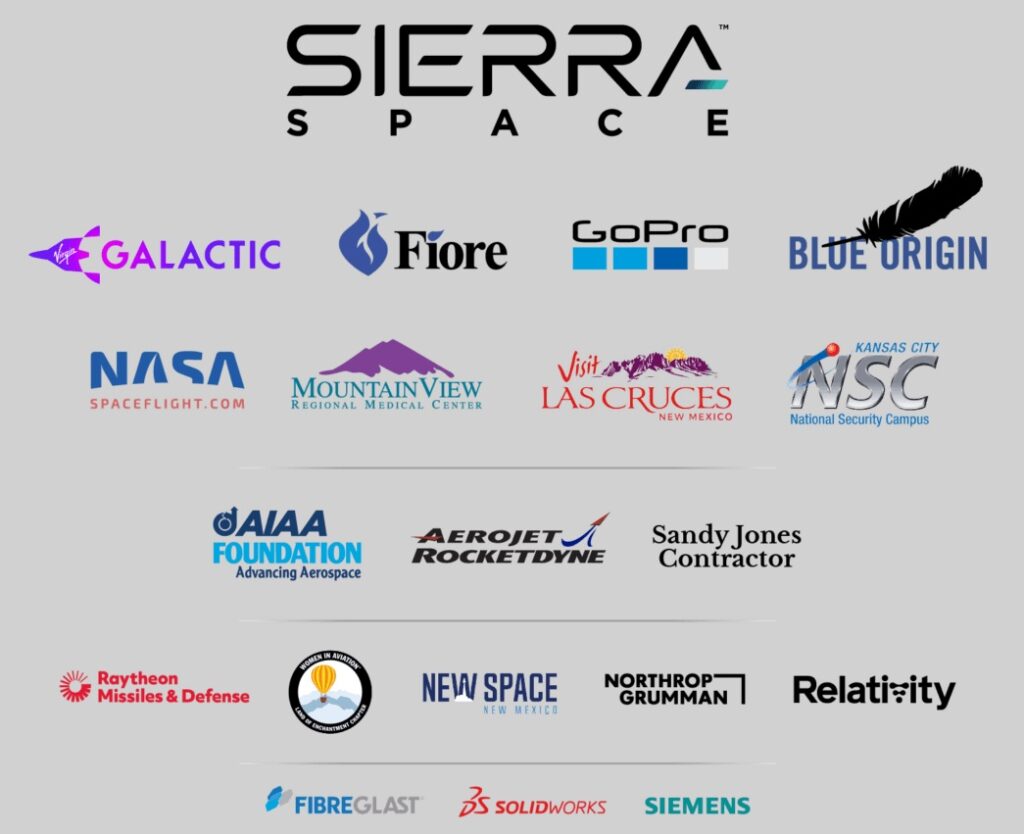 The aerospace industry makes a substantial effort to recruit the outstanding engineering talent at the competition – the 1st day is for technical/safety inspections, poster-design booths, design-presentation judging, and for students to talk to potential employers at many sponsor booths – at the Las Cruces Convention Center. The remaining days of the event are at the Spaceport America launch site which also included industry booths for talent recruiting.
Competition overview and results
The Spaceport America Cup is designed around IREC rules – the Intercollegiate Rocket Engineering Competition for student rocketry teams from around the world. Students design, build, present to judges, and launch their solid, liquid, and hybrid-fuel rockets to target altitudes of 10,000 feet (~3,000 meters by 108 teams) or 30,000 feet (~9,000 meters by 39 teams). There are several different classes of rocketry in the competition with the common metric of hitting their target altitude as closely as possible, with extra awards for the most creative and effective payloads. Some teams use off-the-shelf components while other classes do more self-designed, custom-built components.
The commercial spaceport facility, Spaceport America, hosts the launch portion of the competition, near the U.S. government's White Sands Missile Range. Sharing this unique controlled airspace allows student rocketeers to send their rockets to heights that simply can't be permitted in many areas of the world – such as densely populated Europe or much of the U.S. For an overview video about the competition, see this video about SAC 2022. This university aerospace competition goes far beyond typical low-altitude model rocketry competitions, literally, including a high level of design-engineering skills required.
The following three teams used Siemens software for their rocket designs. All launched 30,000 foot class rockets. The sudden acceleration and sound of these powerful student-built rockets ripping through the air skyward is stunning to see and hear in person!
You can watch videos of these exceptional teams' launches at their respective links below:
Oregon State University's launch, The OSU team also earned 2nd place in the 30,000 ft SRAD Solid Rocket category, one of the most advanced rocket classes.
U. of Houston's launch
Embry-Riddle Aeronautical University's launch
Later on in the competition, at least one rocket broke up into several pieces after a catastrophic failure just a few seconds after launch, illustrating the difficulty of the Spaceport America Cup challenge, and the necessity of using professional engineering software tools. On the other hand, Oregon State designed carbon fiber composite fins for their rocket that really impressed the judges with it's lower drag construction and very high strength. And indeed, it flew straight and high into 2nd place for the most advanced category of the competition!

The 2022 Spaceport America Cup Judge's Choice and Overall Winner Award went to the U. of Sydney competing in the 30,000 feet category, with 2nd place going to the Case Western Reserve University.
Other teams, as distant as Australia, rely on Siemens software for their rocket design, such as the University of Queensland with their advanced "Artemis' rocket.
Why students are turning to Siemens Xcelerator aerospace engineering software solutions
Siemens Xcelerator is our open digital business and product design platform that accelerates digital transformation. With such short, annual design cycles, Computational Fluid Dynamics (CFD) analysis for aerodyamics analysis usually been a quite steep learning curve. Students first need to understand CFD theory and principles, the subject of the design, learn the CFD software, learn how to build a simulation and appropriate meshing, build the simulation, and check that the setup (mesh, boundary conditions, models used, etc) is correct. This can be a massive time investment and if you don't have capable, intuitive software with access to training or relevant technical resources. With this in mind, Siemens' Siemens specially developed a pre-built, SAC-style rocket simulation template in Simcenter STAR-CCM+ that takes care of many, if not all these issues. Students can get up to speed on simulation their rocket in a tiny fraction of the time it would normally take, and provide far more accuracyy than free tools like OpenRocket that are good for first approximations.
This simulation article connects students to a pre-built parameterized 3D CAD model of a Spaceport America Cup style rocket – that is connected to the meshing setup, models, boundary conditions, reports, and scenes. This means that the rocket geometry can be easily changed to match the team's own rocket. Then, it feeds through the rest of the simulation setup automatically. An adaptive mesh refinement is also used to automatically refine the mesh where aerodynamic shocks occur. A variety of atmospheric pressures, nozzle pressures, and external flow speeds can be used without the user needing to worry about changing mesh refinement zones.
Electrical system and wire-harness design can be improved with Siemens' Capital Essentials (aka VeSys) software due to its ability to handle harness drawings/schematics, specifications of connectors, clips, seals, etc., with integration into multiple CAD packages for calculation of 3D wire-lengths in the context of your rocket frame.
Printed Circuit Board (PCB) design is supported with PADS Professional with HyperLynx. PADS Pro handles schematic design, a powerful correct-by-design auto-router, and the ability to simulate, and analyze mixed-technology circuits. PADS' companion tool HyperLynx saves time and re-fabrications.
Composite construction time and material waste can be reduced through the use of Fibersim, as it can be used to design composites parts such as the ply stack and orientation for each ply. Uniquely, the software can highlight fabrication flaws using simulation before even making the parts! even for compound curve parts such as the nosecone. The software understands how carbon fiber drapes over complex surfaces, finding voids, folds or other problems to prevent by adding cuts or changing fiber orientation.)
Many automotive student teams are having problems with their existing 3D CAD software not being able to handle their entire CAD assemblies – NX has industrial-strength capability to interact with thousands of parts… even on a laptop. SAC type ockets are a lot simpler assemblies but other advantages are relevant. NX also allows students to easily move from CAD to Finite Element Analysis (FEA) within one software suite. Within NX SimCenter, NX Nastran is the premier finite element solver for performance, accuracy, reliability and scalability, with both linear and nonlinear structural methods. Having these capabilities is critical to enable students to explore more designs and find the right balance of weight and strength. Additionally, having the capabilities to handle both 3D printing and generative design is a huge differentiator.
In summary, we were very impressed with the high level of student achievements for this extreme design challenge at SAC, as well as the professionalism of the SAC organizers, judges and other volunteers. Also, there's ample opportunity to improve students' engineering software skills and designs with the aid of Siemens software and training grants. We'll be supporting this excellent aerospace event far into the future.
Siemens' Digital Badges for Recognizing Student Teams
Siemens has created a new program for digital badges to recognize student members of competition teams, ranging from team-membership to top-3 podium placement badges. See this site about badges more details and how team captains can submit their members to Siemens for recognition. The page also talks about software certifications which can also help your resume considerably.
Want No-Cost Software for your Student Team?
Siemens software plays a crucial role in equipping and training student teams all over the world to enable success. Learn how to request a full-featured commercial software licensing grant for your team here, after reviewing the available software in this brochure curated specially for student teams.
Useful Links for Student Teams:
Global Academic Partner Program Home
Student-Exclusive LinkedIn Group – Network with industry professionals, educators and peers
Curriculum Hub – Free classroom downloads (great for virtual classrooms, too!)
Academic Certifications and Digital Badges – Get certified in NX, Solid Edge, Simcenter Amesim, MBSE and more, plus earn digital badges to show off your student competitions and software expertise on your resume.
Student Edition Software Downloads – Free software for students and educators!
<end>
This article first appeared on the Siemens Digital Industries Software blog at https://blogs.sw.siemens.com/academic/2022-spaceport-america-cup/