2021 PADS Pro Student Design Challenge: Congratulations!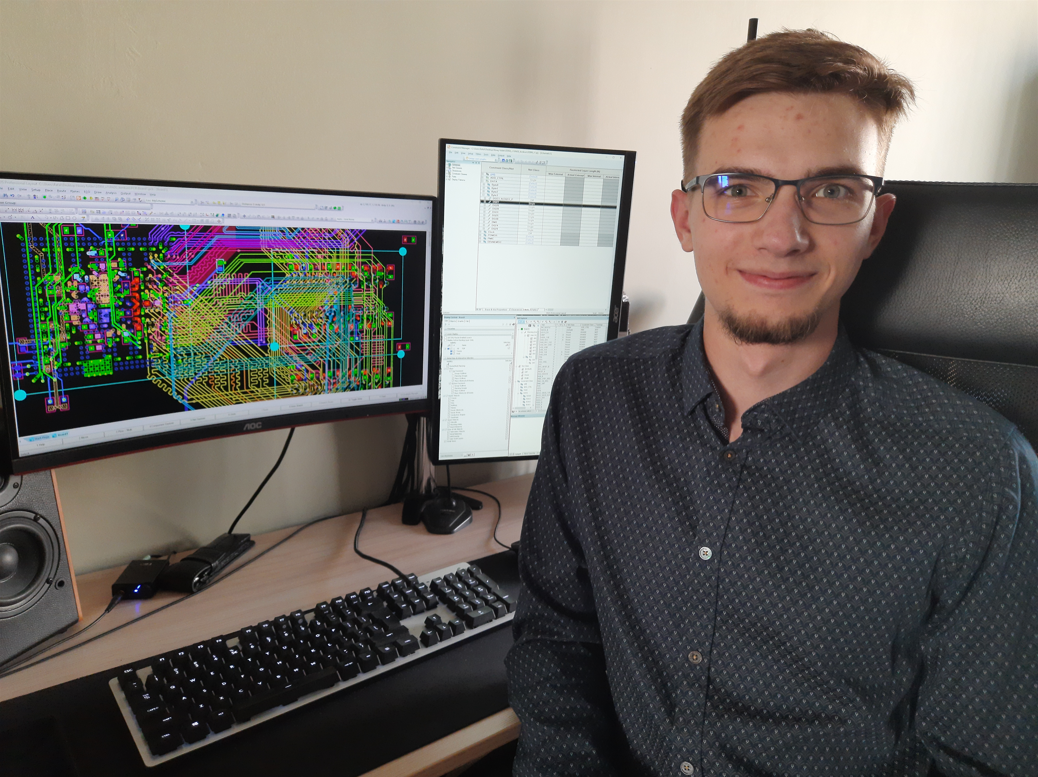 Congratulations to the winners of the 2nd annual PADS Professional Student Design Challenge! The competition is the most prestigious contest in PCB electronics design for individuals and student design teams. The entrants used the PADS Professional Student Edition, the best in-class tool for student innovators, to create an electronics design that they thought best highlighted their PCB design knowledge as well as their engineering skills. A panel of Siemens experts scored the designs, looking at design complexity, manufacturability, PCB design best practices, and more.
Top finisher Rafał Czerwiński created his PCB design in association with his Master's engineering thesis. Rafał is a graduate student in Electronics and Telecommunications at the Faculty of Automatic Control, Electronics and Computer Science of the Silesian University of Technology in Gliwice, Poland.
His PCB design experience is a result of two courses on the topic: Printed Circuit Board Design and Advanced Multilayer PCB Design Techniques Certification.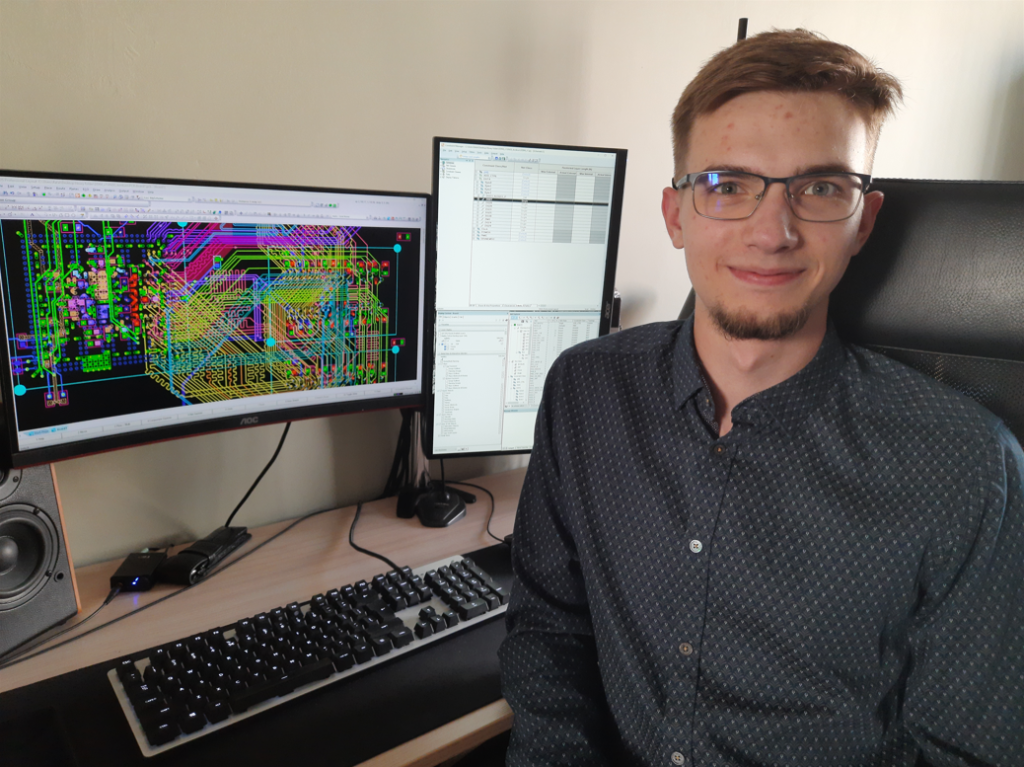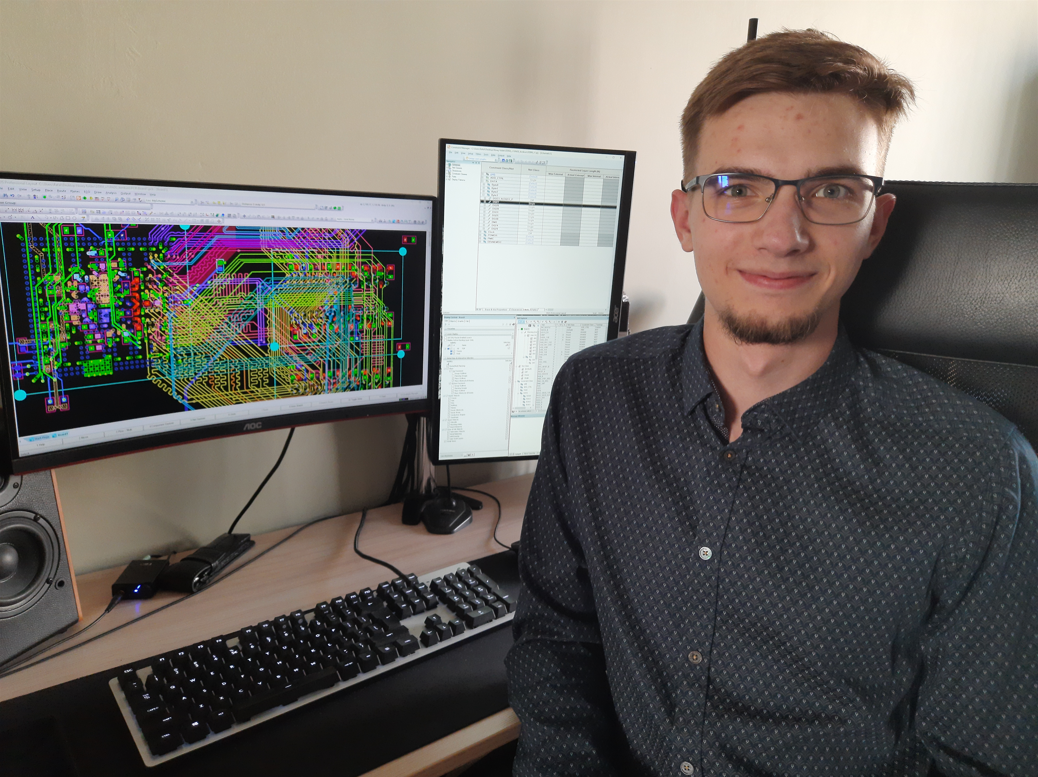 After using documentation and free online training courses to gain familiarity with PADS Professional, Rafał was able to create a very impressive 8-layer PCB design consisting of four DDR4 DRAM with extended data and address range topology.
Taking second place, Paweł Półrolniczak from Zespół Szkół Łączności im. Mikołaja Kopernika in Poland decided to enter the challenge because he enjoyed his PCB design in PADS Pro classes, and his teacher suggested he enter. Paweł has a strong interest in automatization, which is why he chose to design a smart home controller. Each day, he set a goal for what he wanted to complete in PADS Pro that day, breaking up bring problems into smaller steps.
[PADS] is a very advanced tool that gives a lot of possibilities, and I am looking forward to using it in my future projects.

Paweł Półrolniczak, 2021 PADS Professional Student Design Challenge Runner-up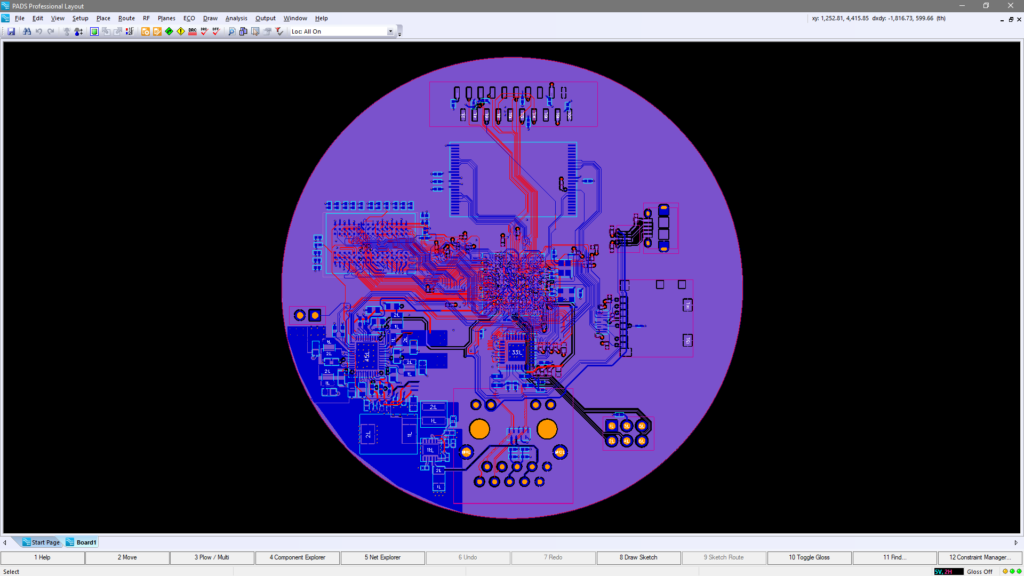 Rounding off the podium is Alessandro Mattioli from Università di Modena e Reggio Emilia in Italy, who entered the competition with the goal of learning to design with the mind of an industry professional. He challenged himself to design a motherboard and graphics card similar to work that engineers for top international companies do.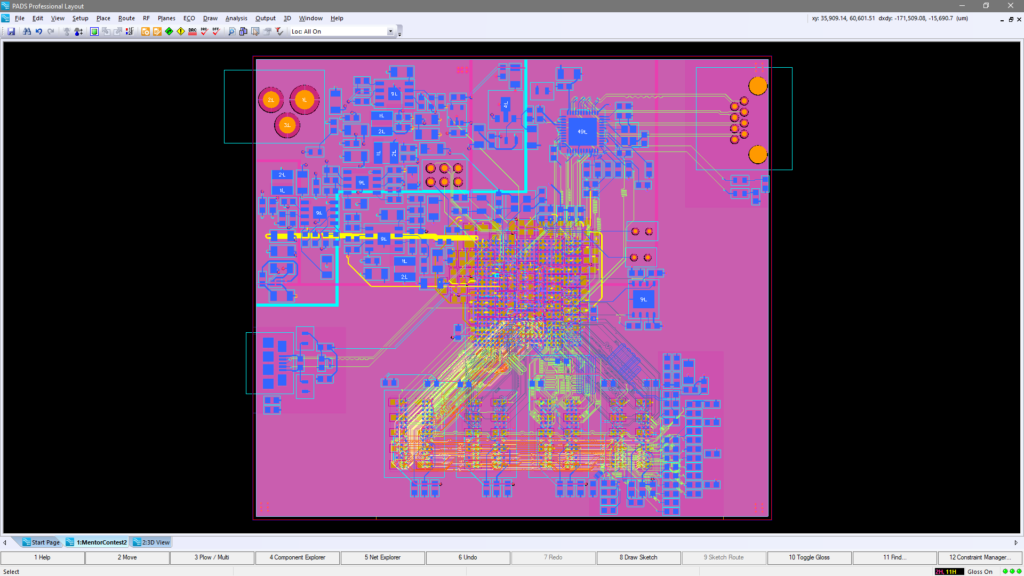 The podium finishers won awesome tech gear. The Top 5, including Syed Ishtiyaq Ahmed (on a team of four) and Siddharth Mishra in fourth and fifth place respectively, received a "PCB Design Excellence" certificate signed by the Senior Vice President of the Electronic Board Systems division of Siemens Digital Industries Software.
The competition provided an environment for entrants to apply their technological skills outside of the classroom in preparation for a future in the industry. Stay tuned for future challenges!
Start using PADS Professional Student Edition and other free software downloads here, and keep up to date with student information and resources by joining the Siemens Software Student Connect LinkedIn group here.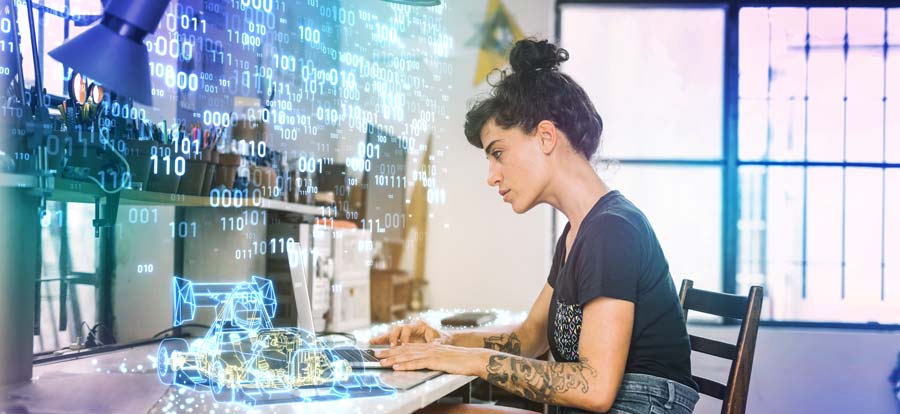 Global Academic Partner Program Home
Student-Exclusive LinkedIn Group – Network with industry professionals, educators and peers
Curriculum Hub  – Free classroom downloads (great for virtual classrooms, too!)
Academic Certifications and Digital Badges – Get certified in NX, Solid Edge, Simcenter Amesim, MBSE and more
Software Downloads – Free software for students and educators!
This article first appeared on the Siemens Digital Industries Software blog at https://blogs.sw.siemens.com/academic/2021-pads-pro-student-design-challenge-congratulations/