Corporate
2021 Formula Student UK – Siemens-Sponsored Teams Win Again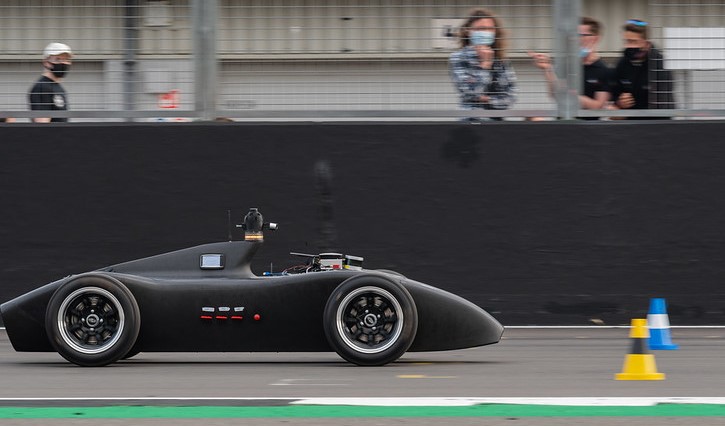 Formula Student UK was held at the Silverstone Formula-1 track in Summer 2021. There were 34 teams and 800 student onsite for the competition at Silverstone, and (in large part due to pandemic travel restrictions), 60 more teams and another 2,000 students competing virtually in the Concept Class.
Formula Student UK is Europe's longest running educational engineering competition, which celebrated its 23rd Anniversary in 2021. Backed by industry, the competition develops real-world experienced and innovative young engineers as well as encouraging more young people to take up a career in STEM fields such as engineering.
The students work on their team often gives credit toward a degree and is viewed by the motorsport industry as the benchmark for engineering graduates to meet, transitioning them from university to hitting the ground running in the workplace. They become well-rounded engineers with real-world experience, combined with vital adjacent skills such as business planning, cost management, communications and project management.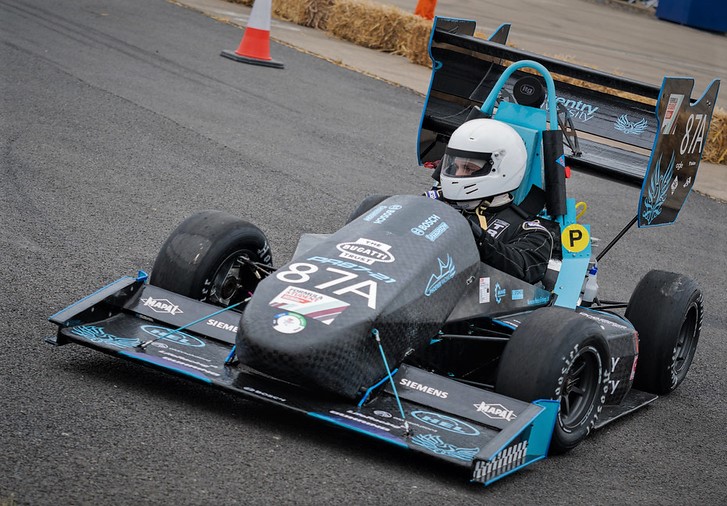 One of the highlights of the Formula Student UK competition is the autonomous driving class, (FS-AI) one of the very few Formula Student countries of about 20 that include this advanced challenge. To make this class more accessible, teams have the option of building their own autonomous car from scratch – or using a racecar provided by the IMechE host organization, with funding from the UK government.
Teams compete in a trio of static judged events similar to the main FS combustion and electric car classes, such as Design and Business Plan Presentation. However the Cost & Manufacturing judging is replaced by a Real-World Autonomous presentation where teams must demonstrate their understanding and practical solutions for the integration of autonomous vehicles as a future transport solution. In addition, teams must complete a series of autonomous missions on the tarmac like other car classes, including Acceleration, Skid Pad, and on-track Endurance events. These demonstrate teams' technical knowledge and understanding as well as the effectiveness of their autonomous driving systems. The FS-AI competition provides a fantastic opportunity for the next generation of autonomous driving engineers to gain the skills and experience that are highly desired by the automotive industry.

The two different FS-AI competition classes are: Automated Driving System (ADS) and Dynamic Driving Task (DDT).
ADS: Teams compete with an autonomous car that they have developed and built completely themselves, such as previous competition entries from Starkstrom Augsburg from Germany and Team Bath Racing Electric from the UK. This is intended for experienced, multi-disciplined teams who are either modifying their existing cars to have driverless capabilities or vehicles they are building from scratch.
DDT: Teams can purchase a pre-built vehicle platform, the Autonomous Driving Systems – Dedicated Vehicle  (ADS-DV), which has been developed exclusively for the FS-AI competition. The vehicle is supplied 'autonomous systems ready' so that teams may select their own controller and sensors. This option enables teams focus on developing their autonomous software. There is also the option to have shared use of a prototype ADS-DV which is owned by the IMechE and has a PC and sensors already supplied. The funding is part of the government's £100 million Intelligent Mobility Fund supporting the Future of Mobility Grand Challenge, the FS-AI ADS-DV is partly funded by the Centre for Connected and Autonomous vehicles (CCAV), delivered in partnership with Innovate UK. See a short video about the FS-AI class at FS-UK. www.youtube.com/watch?v=kLpsRptpcxA
The 2021 FS-UK overall winner of the FS-AI DDT Class was the Siemens-sponsored U. of Bath Formula Electric team which also won the "Most Efficient Car" award as well as the 'FS-AI Real World AI' award and the FS-AI DDT Class Autonomous Design Judging Winner and the FS-AI Simulation Development Winner as well as the Formula Student Cost & Manufacturing top spot.
For the overall winner of all the FS-UK, we see another Siemens-sponsored team, the University of Sheffield, which also won the Overall Static judging honors, the Engineering Design judging winner, the Sprint race winner, and the Most Efficient Combusion Car award,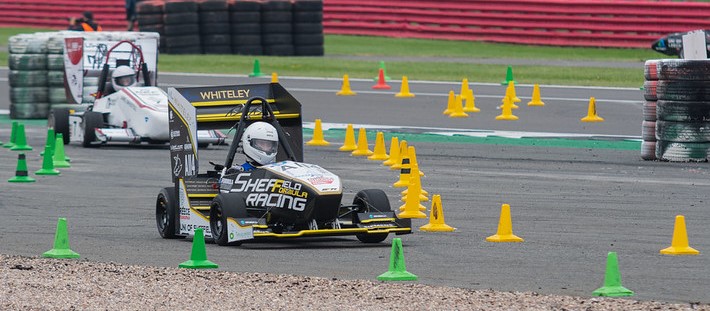 Below is a fun photo in the paddock with most of the carbon fiber parts arranged neatly in their paddock work space.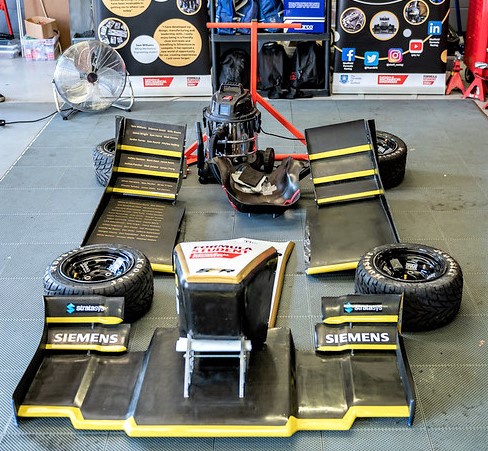 Learn to Win 2022 event in Fall '21.
One of the tactics that ImechE uses to prepare student teams for the next year, is the 'Learn to Win' educational event in the Fall of the year prior. So they give seminars on the next year's rules, tips for organizing teams and other topics. In addition sponsors, including Siemens, send staff to help students understand sponsor offerings and tips. Siemens also will be offering a design webinar in the Spring of '22.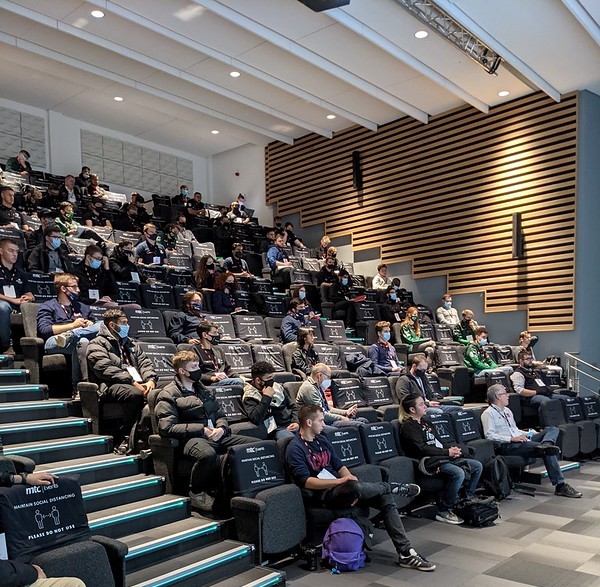 Following are photos of some additional Siemens-sponsored racecars.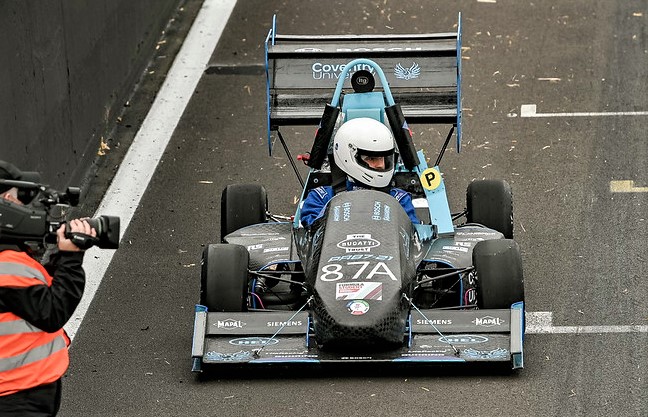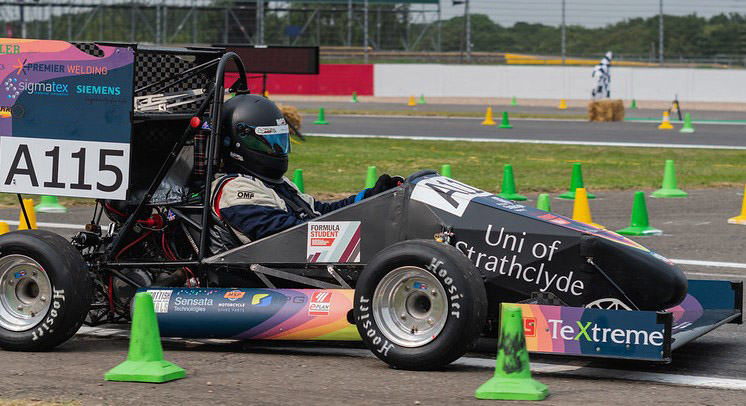 Quite a few British teams still need to develop a downforce wings package, which the Simcenter STAR-CCM+ 3D CFD software package is superb at for simulation and optimization of aerodynamic downforce vs drag design options.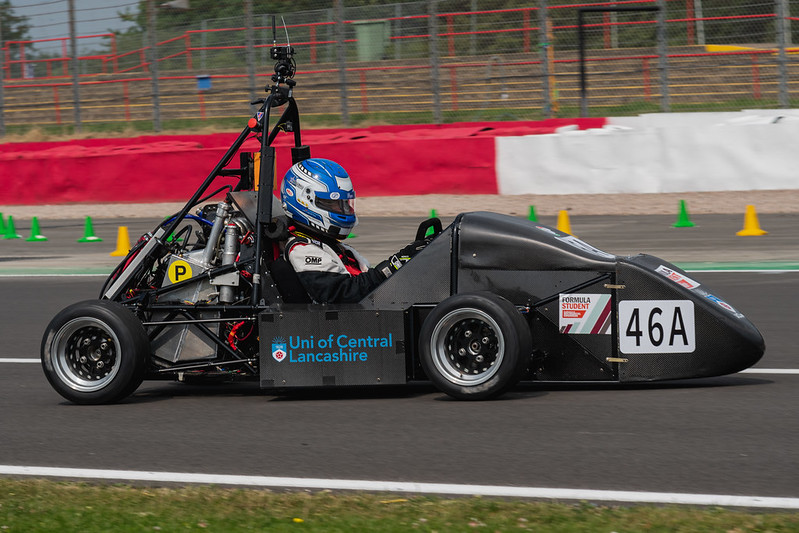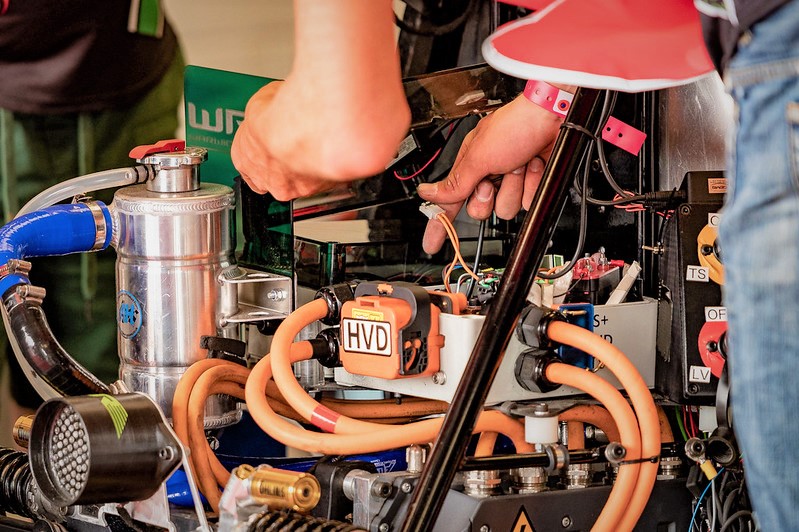 Before any Formula Student car goes on the track it has to pass rigorous safety and rule-compliance inspections (called 'scrutineering'.)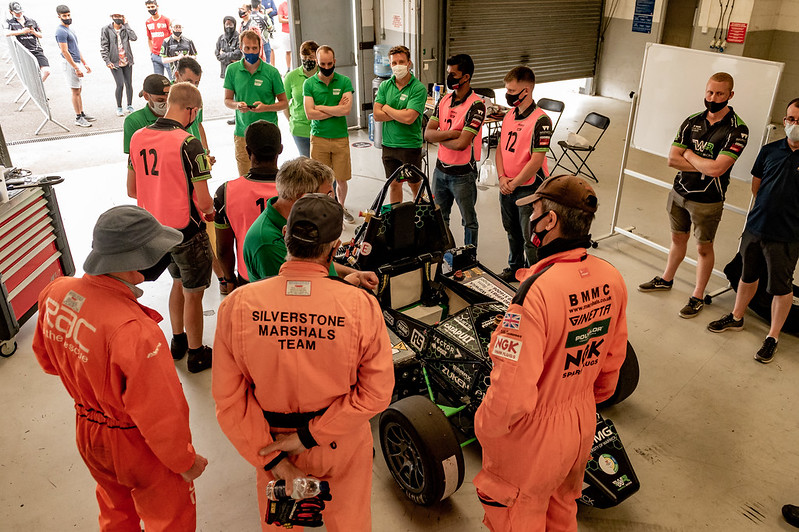 .. and for a last photo, Coventry university brought a very special classic car to the event.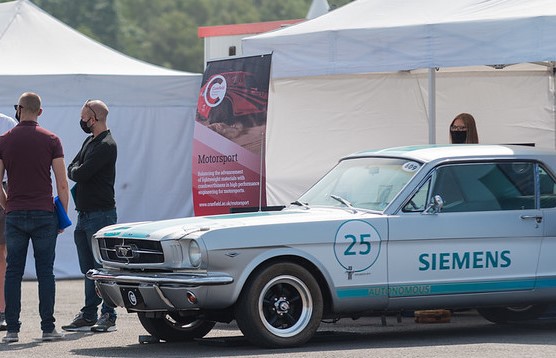 Siemens looks forward to a long relationship with Formula Student UK. We wish all the teams success for the 2022 competition!
This article first appeared on the Siemens Digital Industries Software blog at https://blogs.sw.siemens.com/academic/2021-formula-student-uk/