Norbar: Embracing digitalization to enhance operations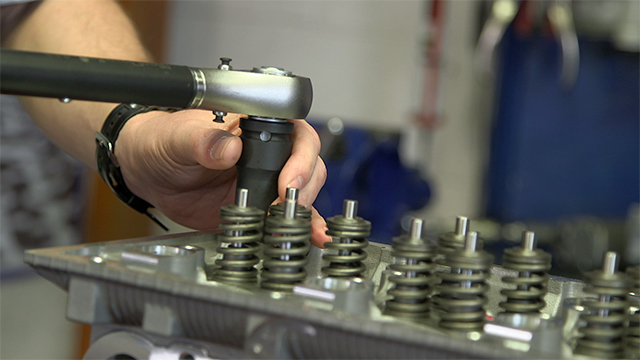 There is no doubt that by adopting PLM we have improved our time-to-market.

Richard Radini, Engineering Manager Norbar Torque Tools
The world may very well revolve around threaded fasteners. They're used in just about every device from mobile phones to aircraft, and safety and reliability frequently depend on its proper functioning. That's why tightening a bolt so that it is under exactly the right amount of pressure, confirming the bolt was tightened to the right degree and how the process was measured is critical. For 80 years, it's been Norbar's focus and expertise.
How is a company established in 1942 with the purpose of accurately tightening the gasketless cylinder head of the Rolls-Royce Merlin engine used in the Spitfire during World War II competing in the Fourth Industrial Revolution? They know complacency is not an option.
Amid aggressive competition, immediacy driven by higher customer expectations, and limited engineering resources, Norbar evolved with the times and enhanced its operations to embrace digitalization. Norbar recognizes that using technology to boost production is the norm for a modern manufacturing organization, which is why they were an early adopter of many of the Siemens Digital Industries Software technology found within the Siemens Xcelerator portfolio.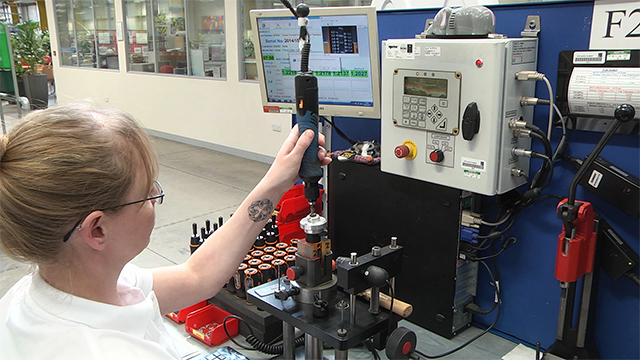 Norbar and the adoption of the Siemens Xcelerator portfolio
Norbar set out to follow a clear technology roadmap designed to make their manufacturing operations leaner. To undertake this comprehensive upgrade, Norbar moved all its design data, engineering history and documentation into NX software and Teamcenter. Supporting Norbar during this project was OnePLM, a long-established Siemens Digital Industries Software partner.
Having worked with us for 12 years, the specialists at OnePLM really understand our business and have done a marvelous job of customization, migration, training and support.

Richard Radini, Engineering Manager Norbar Torque Tools
Teamcenter became the company's engineering backbone as NX was used for design, simulation and analysis, and controls all engineering changes. These enhancements showed immediate results. Norbar saw improvements in design efficiency, product optimization, workflow, process quality and customer service.
NX proved to be a success for Norbar. Its easy-to-use software enables design speed, accuracy, reliability and freedom. They're realizing a 50 percent reduction in design time spent on assemblies and higher levels of confidence on their creations so much so that when they product hits the shop floor it's going to be right.
Digitalization to build a better product
Another benefit Norbar recognized was NX's synchronous technology. This allows their designers to work on a part with no reference as to how it was originally modeled, a valuable benefit especially for the 80-year-old company that's legacy data often has no available history.
All this, and more, translates into competitive advantages in the marketplace as customers who relied on Norbar products and expect the high-quality continue to see improvements and enhancements.
The confidence in how their parts will work in practice allowed them to focus on the design. For instance, they were able to reduce the thickness of a steel reaction plate by 50 percent, which reduced material cost and weight — key to creating less complex, safer and more operator-friendly tools.
Norbar's engineering software is also fully integrated with Teamcenter making it easy to trace all changes and address any issues. With Teamcenter, Norbar can manage all relevant industry standards covering the secure management of data and processes, including the stringent requirements of the aerospace and defense industry.
There is no doubt that by adopting PLM we have improved our time-to-market. In the last year, we have released two major new products. In addition, we have been continuously extending and enhancing our range of torque wrenches, multipliers and electronic products to meet the demands of our customers. We could not have done that without NX and Teamcenter. That is why we made an investment in PLM; it is all about remaining a premier brand at the forefront of innovation.

Richard Radini, Engineering Manager Norbar Torque Tools
The key challenge was to take waste out of the process and achieve more with fewer people. Using the Siemens Xcelerator portfolio, they had the opportunity to increase both agility and quality.
"We are treading a fine line between being agile in responding to the market, and being lean and using our resources effectively. That is a tightrope we continue to walk," says Neill Brodey, managing director.
Norbar continues to be a leader in their industry designing, manufacturing, calibrating and recalibrating a wide range of products, such as torque wrenches, screwdrivers, multipliers and calibration equipment. By embracing digitalization, they have been able to:
Shorten design process directly attributable to ease of software use
Cut design time for assemblies in half
Clear and easy control of 30,000 components and 5,000 assemblies
Use simulation and optimization to reduce material and weight costs
Reuse legacy data
Launch two major product within one year
Read Norbar's full success story here.
This article first appeared on the Siemens Digital Industries Software blog at https://blogs.sw.siemens.com/xcelerator/2022/04/19/norbar-embraces-digitalization-to-enhance-operations/