Talking low-code, cloud and IoT at Siemens – now quietly a global software top 10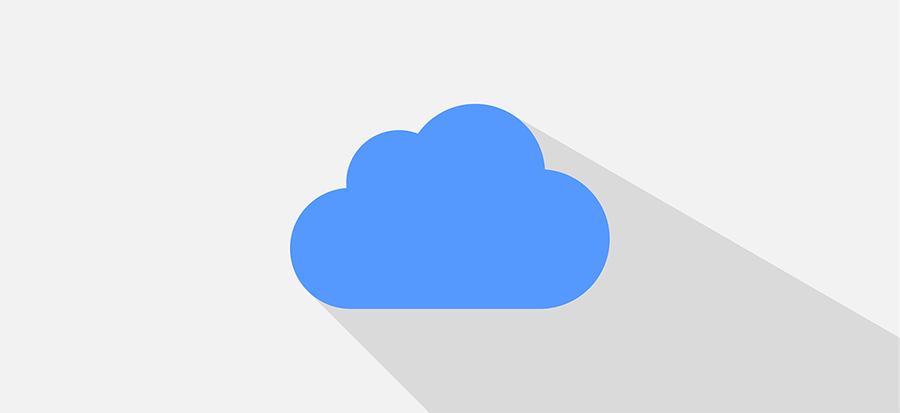 A few months ago, at the close of a two-day Siemens media and analyst event, Brenda Discher was asked for a summary of the presentations and the overall software strategy moving forward. Discher, Siemens Digital Industries Software senior VP for strategy and marketing, pointed to the low-code, app development capabilities of Mendix, which Siemens acquired two years ago.
Her reply:
"At the core of our strategy for what we're delivering on cloud, we now have extended and expanded Mendix. [When] we acquired Mendix, they primarily targeted financial and insurance institutions. And by all means, [it was the] leading application development platform, recognized by many of you on this call. Since joining Siemens, we've now expanded it – it's the core of all of our cloud offerings. And as a result of the development community and the ecosystem, that particular business has passed one hundred million dollars in annual recurring revenue, which is a pretty significant milestone. So that's takeaway number one: Mendix is the core. It's a recognized leading low-code platform and it delivers experiences on any cloud, any platform, mobile or desktop device, or browser."
In short, add the industrial sector to the list of where low-code is making its mark.
The list of potential low-code benefits is long and well known by now — oversubscribed IT departments; demand for apps that exceeds the supply of developers; and a need to be more nimble in responding to expectations of customers and employees, both of whom increasingly expect the convenience of automation and apps anywhere manual processes remain in workflows.
Of particular interest at Siemens, the world's No 1 industrial software company, is how low-code allows for flexible modification of its portfolio. This flexibility helps both traditional customers and an expanding array of possible users, from high school students to startups.
The idea that Siemens belongs in any discussion about low-code, cloud/SaaS and IoT/edge, or even software in general, may cause a double-take. So here's some brief context on code at a company that predates the invention of software by 100 years.
Software at Siemens
Siemens Digital Industries Software represents the lion's share of the Siemens software business, which has grown substantially in recent years, in part due to M&A. Total software acquisitions over roughly the last 13 years top $11 billion and the company is now a top 10 software company in terms of revenue.
Though its history is in product lifecycle management, the Siemens Digital Industries Software portfolio now includes electronic design automation for computer chips, manufacturing operations management, and IoT and low-code app development.
The software story is just a piece, albeit an important one, of a multiyear transformation at Siemens, involving spinoffs of the medical technology and energy businesses, and a new emphasis on the digital transformation of industry, infrastructure and mobility.
With the completion of the Siemens Energy AG spinoff, a now smaller Siemens AG will have 241,000 employees worldwide and annual revenues of €44 billion ($52B), orders of magnitude common to only a handful of global tech companies. The latest capital market day presentation in early September included a two-column list of why the spinoff is mutually beneficial and will help focus resources. Number 1 in the Siemens AG column: expand leading position and invest in digitalization.
At Siemens Digital Industries Software, that goal manifests in an ongoing effort to help customers use a software portfolio – Xcelerator – to deal with complexity and address technical challenges, mostly in industrial settings. Among such challenges:
How to represent a digital twin of real-world products and processes?
How to flexibly adapt workflows and meet demands for customization?
How to tap open ecosystems and industrial network effects?
The digital twin
Let's start with the digital twin, a topic that doesn't get much love in the Valley. (This from an experiment with searching articles on TechCrunch: 13,000 results for 'cloud,' 1,300 for 'IoT' and just 12 for 'digital twin.')
Digital twin is shorthand for creating virtual doubles of products, processes, manufacturing facilities and even cities. The benefit, most pronounced when linked via feedback loops to what's happening in the real world, is the ability to constantly calibrate and optimize everything done by the industrial sector.
There are no end to think pieces about the basic building blocks of modern computing – better-faster-cheaper processing power and storage, and an accelerating proliferation of connected network nodes. But note that this architecture is only brought to life by what can be done with it. For consumers, that's endlessly new ways to communicate, shop, work, get around, be entertained, and – relevant this summer on the West Coast, monitor the skies as wildfires rage – all via smartphones. For industry, the digital twin is a big part of what animates compute-store-connect capabilities. If there was an app store for industry, the digital twin category would be prominent.
The digital twin is more than just a mirror. It's also a means of fostering new connections across disconnected domains, and of being responsive to real-world changes, which now can be measured in real-time and in an extraordinary detail thanks to the rise of various sensing technologies and cheap edge processing.
Here's Siemens Digital Industries Software President and CEO Tony Hemmelgarn at the #SiemensMAC2020:
"We said many times that the value of the digital twin is in how closely you link the physical to the virtual world. Not all digital twins are created equal. Can you get the feedback loop from IoT?… Can you act upon this feedback loop? Can you make meaningful changes, both upstream and downstream, for the processes that you're [working] in at the time? We believe this is not an option. It's essential to really deal with the complexities that I just spoke about in the new way of working."
Watch the whole thing here.
Flexibility is a forever promised, rarely delivered offering of enterprise tech. The cloud was supposed to be an unambiguous step in that direction, but concerns about vendor lock-in get plenty of coverage today too.
Much marketing and media narrative also seem to assume the inevitability of all workloads eventually going cloud-native – that it's just a matter of when. In fact, the situation is nuanced as indicated by any quick scan of posts on the r/sysadmin Subreddit, where irritation abounds about wholesale lift/shift approaches.
Siemens Digital Industries Software senior VP of cloud Ray Kok addressed the topic of flexibility at the June event before outlining various cloud-ready and born-in-the-cloud aspects of Xcelerator:
"As customers make their journey to the cloud, we've got their back every step of the way, from on-premise solutions to public and private cloud deployments… Our customers can execute multiple deployment models of cloud computing."
Watch the whole thing here.
Which brings us to the topic of open ecosystems, especially relevant in the coming era of IoT.
IoT/edge
The large platform companies are increasingly under scrutiny in the United States and Europe, and the great "technological decoupling between the U.S. and China" is underway, with effects likely coming to digital enterprise and industrial tech (and already much documented in the realm of consumers).
Beyond issues related to regulation and policy lay the inexorable march of underlying computing technology. For more than a half-century, the location of information processing has ping-ponged between centralized servers and edge nodes. Cloud-based processing dominates today. (Go to Settings > Screen Time for proof.) The proliferation of smart, connected devices that can capture vast amounts of real-world/-time information will move more processing to the edge.
Siemens main interest is in those industrial devices and machines, which, as they come online, will increase the number of internet-connected nodes from billions (today) to trillions (soon enough).
MindSphere, the Siemens Industrial IoT as a service solution, was released in 2017. MindSphere offer IoT connectivity, analytics and edge management – and a general openness noted in various places, even academia.
A paper earlier this year by the University of Linkoping's Heiko Gebauer and colleagues cited MindSphere as an example of a digital ecosystem marked by trust, not always the case with other platform examples.
They write:
"Some firms are afraid that many companies will contribute to platform models but that only a few companies will dominate the ecosystem, thereby capturing a disproportionate share of the economic value… Thus, a collaborative growth path can only unfold if there is sufficient trust among partners… Siemens development of its MindSphere platform illustrates this sort of collaborative growth."
Incoming companywide CEO Roland Busch, taking over from a retiring Joe Kaeser, speaks often on the issue of platforms in the coming IoT era. Among the points he makes is how, if the starting point is close customer relationships across a wide swath of industries stretching back decades or more, then a commitment to platform openness doesn't inexorably lead to commodification. In fact the opposite can happen. Here he is last year at Siemens Innovation Day, excerpted in Forbes:
"The concept of a platform is based on the fact that it is a technology stack, that it features a substantial amount of technical expertise, and that it is about an ecosystem. And, therefore, platforms cannot be commoditized. Our platform, including our ecosystem is, and will be, unique in the market; you will not find another technology ecosystem or stack that is alike. So it is not about whether or not we will have a layer in our technology stack or our operating system MindSphere where one might see other competitive products. Instead, there is only one ecosystem which is serving this technology stack and this platform, and this is ours which is very powerful. The reason it is so powerful is that we are covering many different verticals. So it is worthwhile, for example, for an IT integrator to take his practice onto Siemens' platform, because they can leverage it from energy to healthcare, industry to mobility. Therefore, it is not at all a kind of commodity. I do believe the more it scales, the more it differentiates."
Serving such a breadth of customers explains the emphasis on low-code, as well. Low-code will speed along the benefits of industry digitalization, whether in ever-more-comprehensive digital twins, more customized workflows and end products, or ecosystems marked by industrial network effects.
(Yes, most of the low-code coverage from the Valley focuses on the software used outside of industrial settings. This happens to be an arena where Mendix also performs well. See, for example, the recent story of how San Antonio used low-code to quickly respond to a pandemic challenge – a flood of applications for housing financial assistance.)
Software dev democratization, even for industry, is just the latest chapter of a meta-trend, one that most in the Valley know by heart and that's described well here by TechCrunch's Alex Wilhelm:
"What was ten years ago reserved for the government becomes a regular business buy. From there, the consumer gets access to the same technology, and then it becomes ubiquitous. Electricity, computing power, connectivity, they all follow similar arcs. Why wouldn't application development, or software customization?"
The Siemens Digital Industries Software answer: it will – and faster than many think as the number of networked nodes moves into four-comma territory, thanks to connected factories and smart industrial machines.
For more, visit siemens.com/software.
UPDATE: See this Sept. 30, 2020 report from Gartner that places Mendix in the 'magic quadrant' for enterprise low-code application platforms. Gartner: "Enterprise low-code application platforms deliver high-productivity and multifunction capabilities across central, departmental and citizen IT functions. We evaluate 18 LCAP vendors to help guide you to the appropriate platforms for your needs."
This article first appeared on the Siemens Digital Industries Software blog at https://blogs.sw.siemens.com/xcelerator/2020/10/16/at-the-core-of-our-strategy-for-what-were-delivering-on-cloud-we-now-have-extended-and-expanded-mendix/