Products
Revolutionizing Collaboration with our new Graphical User Interface
Valor Process Preparation v2304 is about to be released, with an all-new user interface aimed at better collaboration.
Siemens products are becoming more flexible, reliable, and scalable, through the shift to cloud solutions, and SaaS (Software as a Service). With cloud-based collaboration tools, teams can collaborate in real-time, eliminating the need for time-consuming email chains or outdated file-sharing methods. However, what makes the latest cloud solutions truly innovative is their GUIs, which have taken collaboration to a whole new level.
The new graphical user interfaces are designed with user-friendliness and ease of collaboration in mind. These modern interfaces are visually appealing, intuitive, and user-friendly, making it easy for team members to navigate and collaborate seamlessly.
New Horizon User Interface
Earlier Valor Process Preparation versions showed users all tools on the same screen and offered less guidance on how to do particular tasks. The new user interface is aimed at helping users find the tools and controls relevant to theirs tasks quickly and easily. This is especially meaningful when Valor Process Preparation is used by several users in the same company, each specializing in a certain area or role (often the case in bigger companies).
The new user interface everything is better structured and more transparent, with modules clearly grouped on the left side bar for easy navigation.
The main functional areas of the application are divided to modules which correspond to user roles.
There are 7 main areas of work:
Data Preparation: CAD / BOM import and all related board/assembly/panel setup.
Libraries, providing access to all different 'libraries', including vShapes, Machine Libraries, Test (Engineering) Libraries, Master Part Library, Footprint Library, Stencil Library, Workflow Templates etc.
Assembly Line Engineering: The manufacturing process with SMT equipment and/or manual sessions.
Test Engineering: Tools for analyzing boards for test probe locations.
Stencil Design: Tools for defining the stencil apertures and exporting the resulting stencil layers (will be officially released in v2310).
Customer Management, providing access to the Customer/Design Center definitions.
Xcelerator Share, providing access to Cloud features.
Top Tip
Users typically work on just one of the modules, so you can create a shortcut to the specific module they use:
When starting the application, use the left-hand sidebar to go to the module of your choice.
Use the "Favorite" star to bookmark the module. That module will now be activated right from the client startup.
Recent items can be pinned to be always available on the list for the user.
Assembly Line Engineering – a new wizard
Using the new Assembly Line Engineering (ALE) module and programming session creation wizard, it is now easier and more intuitive to create output for various SMT equipment.
Previous versions required users to go through extensive training in order to be able to fill in the configuration parameters for a programming session. The new wizard guides users through the full process, making it easier to create the session program even for less experienced process engineers.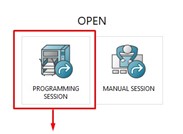 Xcelerator Share in Valor Process Preparation
With features such as drag-and-drop file sharing and interactive commenting, different sites can have access to updated project files. Data within the app is protected with the highest security standards which Siemens applies to all of its cloud solutions.
Read more about how Siemens protects your data in Siemens Trust Center.
Process Traceability (Audit Trail)
The new graphical user interface comes with advanced features that streamline collaboration. One of these is the ability to use ECO records on any design level, allowing team members to track changes needed over time with full visibility for all users involved.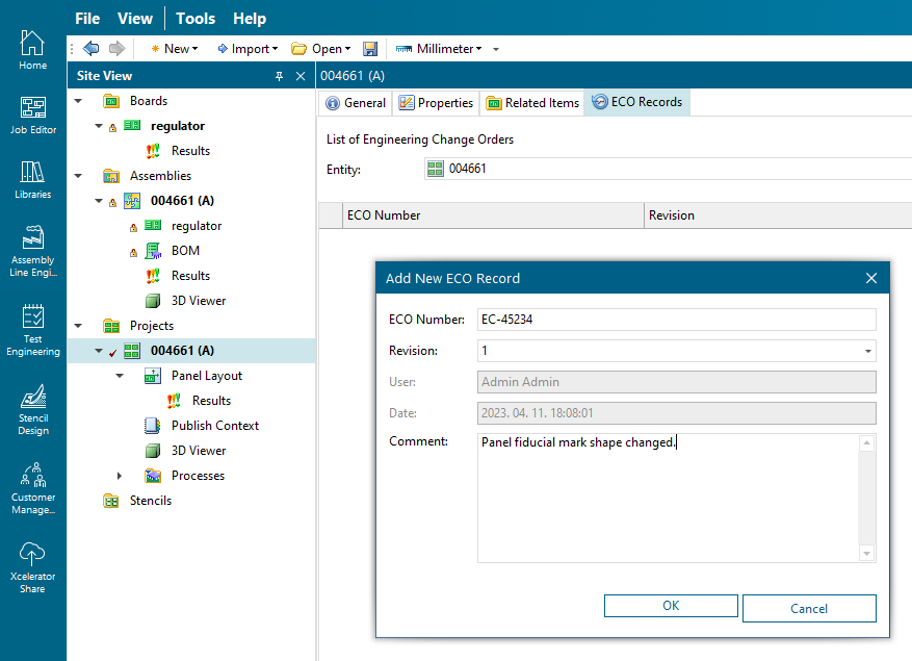 Taking engineering collaboration to the next level
In conclusion, the new interface for Valor Process Preparation provides an intuitive and user-friendly experience that empowers teams to collaborate seamlessly, regardless of their location.
Users can focus on their daily tasks by using the new module grouping, and using our new wizard will ensure that no steps in the process are skipped, while the software is used to its full potential.
So, embrace the power of the new Valor Process Preparation tool v2304 with the latest graphical user interfaces and unlock the full potential of your team!
This article first appeared on the Siemens Digital Industries Software blog at https://blogs.sw.siemens.com/valor/2023/04/24/revolutionizing-collaboration-with-new-gui/