Artificial intelligence in manufacturing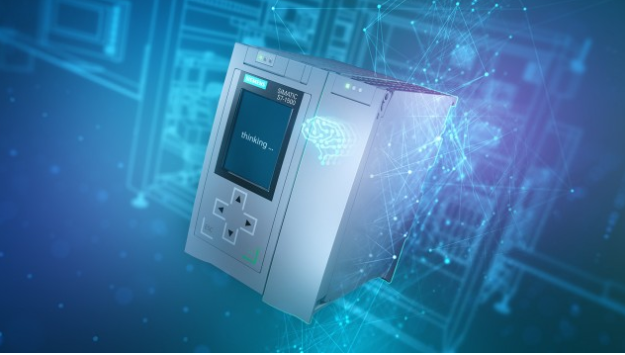 Artificial intelligence (AI) can play an important role in reducing the programming and engineering effort required to create automation solutions. Using AI, control logic can be more agile and production processes more flexible and precise—especially in manufacturing. Today, machine-learning algorithms help systems that perform visual quality checks in production plants. Robots with vision systems can provide more flexibility as they react to unexpected situations and to quality defects because they can respond automatically during runtime. They can operate much more efficiently, because expert knowledge—for example, regarding the color, consistency, or quality of a product or process—can be transmitted to automation.
AI and the Digital Factory
AI will be an important feature in the future of automation, an integral aspect for building the digital factory of tomorrow. Today, Siemens engineers are working to provide solutions that are scalable from the field level to the controller to the edge and to the cloud with the open IoT operating system MindSphere. AI solutions will be adaptable to the environment and target application as required, either at the machine, on the line, or across factories.
The new S7-1500 TM neural processing unit (NPU) designed for the SIMATIC automation system is an important step in enabling AI through the manufacturing environment. With this module, manufacturing lines can becoming autonomous without additional programming effort for every new similar task. Quality errors can be detected without human intervention, robots can grasp untaught objects, and product lines can continuously increase their output.
Technologies—such as augmented reality, AI, cloud and edge computing, and mobile and auto ID—are being integrated into today's MES solutions such as Siemens Opcenter Execution Electronics. Likewise, smart machines, sensors, and IIoT platforms are expanding capabilities to integrate to enterprise-level MES.
For Siemens, AI is a key enabler to creating fully digitalized manufacturing of the future. For PCB manufacturing, that future can begin now, even as Valor Material Management is integrating sophisticated algorithms for component traceability and automated reel storage and dispensing.
Come visit us at IPC APEX, Hall D Booth #3223 and find out how Siemens is bringing PCB and electronics manufacturing into the digital age!
This article first appeared on the Siemens Digital Industries Software blog at https://blogs.sw.siemens.com/valor/2020/01/30/artificial-intelligence-in-manufacturing/