Thought Leadership
Marine STS – New IMO standards are driving design change in the marine industry – Summary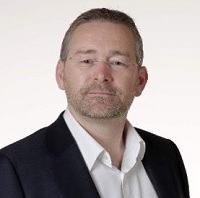 We recently launched a new series of podcast episodes on STS in the marine industry with engineering experts Jan van Os, VP of the Marine Industry at Siemens Digital Industries Software and Dejan Radosavljevic, Director of the Marine Industry at the simulation and test segment of Siemens Digital Industries Software, discussing the ways new IMO standards are changing ship design, and how simulation is assisting with those changes.
Check out the podcast or continue reading the summary blog below.
Ship design approach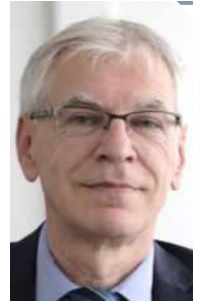 For the most part, shipbuilding has remained unchanged for several decades; however, things are changing with the inception of new International Maritime Organization (IMO) directives. The IMO has set aggressive targets of 100 percent emissions reductions by 2050, up from the previous mandate to reduce carbon emissions by 50 percent.
Unfortunately, the current ship design approach relies on traditional existing designs that have been a standard for decades – using an unwieldy process where teams operate in disconnected silos, hindering cohesiveness and good designs. There is an intrinsic need for flexible, innovative design processes, and simulation can help bring them to fruition.
Simulation and sustainability
Simulation is essential to improve design processes to increase accuracy and mitigate risks. Simulation and model-based system engineering pivots away from the current process, the design spiral, where ship design is separated into inflexible, step-by-step stages – concept, preliminary, contract and detail. Currently, using simulation to design ships provides a clearer understanding of how different systems or subsystems work. Thus, shipbuilding already embraces model-based system engineering to address complex ships and more challenging requirements.
Model-based systems engineering (MBSE) coupled with simulation serves to enhance the systems engineering process – streamlining requirements traceability and improving communication for stakeholders. The MBSE process develops a systems architecture in a strong and thorough manner, providing well-designed architectures with application to ship designs.
Sustainability is also a crucial driver for the marine industry, with the monumental goal of designing new vessels that comply with new requirements, including interconnectivity and cost sensitivity as ships become more complex. New sustainable ships would require more systems, equipment, cables, and sensors, thus significantly increasing ship complexity from previous processes and models. Simulation would greatly assist the management of these new requirements and the design of more sustainable ships.
Ship design complexity and managing data
Shipbuilding is about managing data. Design complexity has increased given more stringent IMO requirements, with copious amounts of data to address what is no longer controlled by a CAD system, with a data management system on top of it, and the need to consider factors like shipyards, key suppliers, ship owners, classification societies, and regulatory bodies.
It's essential to have teams and tools that can seamlessly talk and exchange that data into the integration process – fundamental for efficient design – where digitalization and simulation allow easy integration. Modern tools allow automation, moving away from laborious hours previously spent by engineers, freeing up an engineer's time to enable computers to run simulations that find ideal objectives that align with specifications for the ship.
Full integration and automation
The aim is to design ships as energy efficient as possible. Historical processes cannot fill this order; therefore, a digital platform is essential to achieve full integration, automation, and reliance on a single- source of truth.
Today, upwards of 100,000 ships exists globally, and that fleet is growing by 1.2 to 1.5 percent annually. Therefore, they must be renewed or replaced to meet new IMO standards. Otherwise, those vessels are being scrapped. The average ship build can take one to four years and much longer with naval vessels. To compress the whole design and build process, it's essential to have better systems to control the process and ensure the correct data is utilized at the right place and time. And that's why shipbuilding is in an era of a change in how shipbuilding is being approached.
Future ship design
The ship design process must be efficient to produce a holistic outcome. Looking at various parts of a ship in isolation will never create a solution for high efficiency. This holistic approach looks at the system, including all subsystems and components, cohesively to predict performance at any point during the design stage of the ship as an entire system. This process will achieve the required level of efficiency for future operations.
Fortunately, technology is already in place for this single source of truth, which contains all the information about a ship at any point in the design process. It also shows the required tools that are fully integrated to allow system-level simulation, subsystem-level simulation, seamless integration, and interoperability between the components of a ship to achieve the final goal of optimum efficiency.
---
Siemens Digital Industries Software helps organizations of all sizes digitally transform using software, hardware and services from the Siemens Xcelerator business platform. Siemens' software and the comprehensive digital twin enable companies to optimize their design, engineering and manufacturing processes to turn today's ideas into the sustainable products of the future. From chips to entire systems, from product to process, across all industries. Siemens Digital Industries Software – Accelerating transformation.
This article first appeared on the Siemens Digital Industries Software blog at https://blogs.sw.siemens.com/thought-leadership/2023/08/29/marine-sts-new-imo-standards-are-driving-design-change-in-the-marine-industry-summary/