Thought Leadership
The Steps Towards a Sustainable Company
In a recent podcast with Eryn Devola, Head of Sustainability at Siemens Digital Industries Software, and Dale Tutt, VP of Industry Strategy at Siemens Digital Industries Software, they discuss several factors that are pushing companies and individuals towards a more sustainable environment. And personal agendas are not the only thing driving this initiative, as companies are motivated by other notable factors and steps on their sustainability journey.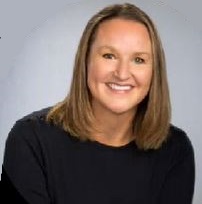 In the last few years, many companies have made the net-zero pledge or commitment, which is their attempt toward sustainability; however, their exemplary faith commitment has yet to devise a plan to achieve their goals. When looking toward 2030 and 2040, we see that changes are closer on the horizon than they used to appear. So companies are pressured to figure out how to achieve their objectives and put the money behind it.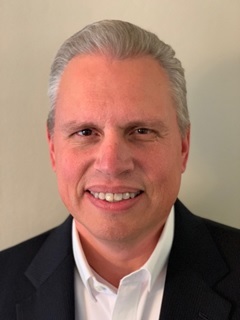 Secondly, governments and governmental agencies are driving legislation toward sustainability. For example, the European Union released the first two of six chapters outlining the EU taxonomy on climate adaptation and climate mitigation. Those chapters in the taxonomy try to classify products as relevant to sustainability, which is optional. However, coming in the fiscal year 2025, there will be a Corporate Sustainability Reporting Directive, or CSRD, which is required for anyone who wants to do business in the EU.
Subsequently, it requires companies to have more transparency regarding their environmental impacts than what currently exists. So, this is one of the main steps that are driving innovation. On the other side, we see investment and capital expenditure driving sustainability. This comes from one central area, which is ESG funds. Over the past five years, it has been outpacing the market by doubling each year. The other piece is the Inflation Reduction Act, or the IRA, which has many incentives for sustainability activities within the US. This is another place where some funding is available to help meet the sustainability plans.
Thirdly, as we look at consumer industries, many consumers are more aware of what's happening and prioritize environmental impacts or minimization. And they're willing to pay a premium for it. When looking at the food and beverage industry, or any consumer product, they lead the charge in many ways based on consumer demand. The regulatory environment changes have significantly driven the need for change, and many companies and industries are shifting their focus to operate more sustainably.
Both customers and employees want to be associated with companies that are good stewards and have a sustainability plan. Therefore, it is becoming a source of competitive advantage with the right image. Moreover, there are financial benefits to starting a sustainable journey. A company must be able to demonstrate it, not just say it. So, that is the primary focus of discussions in boardrooms globally. We have seen these efforts dynamically changing companies in recent years toward sustainability.
---
Siemens Digital Industries Software helps organizations of all sizes digitally transform using software, hardware and services from the Siemens Xcelerator business platform. Siemens' software and the comprehensive digital twin enable companies to optimize their design, engineering and manufacturing processes to turn today's ideas into the sustainable products of the future. From chips to entire systems, from product to process, across all industries. Siemens Digital Industries Software – Accelerating transformation.
This article first appeared on the Siemens Digital Industries Software blog at https://blogs.sw.siemens.com/thought-leadership/2023/06/01/the-steps-towards-a-sustainable-company/