Had it with your current supply chain? Here's a way to improve program performance – now.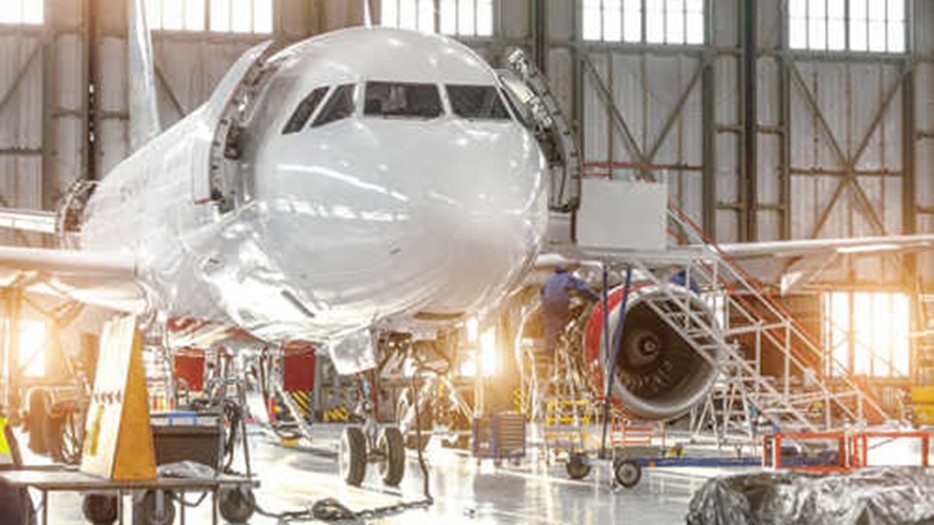 Issues around the global supply chain are front and center these days. No question, supply chain challenges have profoundly affected the variety of goods we manufacture and purchase. The aerospace and defense (A&D) industry has been grappling with supply chain issues of its own long before our current situation. A&D companies around the globe collaborate with multiple partners and suppliers to develop products, and in the process, share both the risks and rewards. And lately, as product complexity, raw material shortages and integration demands increase, reliance on third-party vendors and suppliers has introduced an entirely new set of issues and challenges.
CIMdata's Aerospace & Defense PLM Action Group leading the way
CIMdata's Aerospace & Defense PLM Action Group, a group of industry professionals actively involved in finding new ways to improve aircraft development, is actively researching ways to improve global supply chain collaboration. One of the first complaints the PLM Action Group discovered was the issue around collaboration – how each supplier collaboration engagement was done differently with different tools and processes. It's confusing for the OEM who must interface with any number of suppliers, and for the suppliers interfacing with multiple OEMs.
Another challenge worth noting – there are serious process issues in that some of tools used by one partner or supplier do not track collaboration data exchanges back to the OEM. If a supplier has a question about data the OEM has sent and asks for additional information, there are no tools to track that request. It's up to the individual engineer originally involved to remember the request and then send the requested data. And you can imagine the effort it would take to answer a manager's question, "What is the status of all our supplier collaborations?"
Here's something else the PLM Action Group discovered. Aerospace companies indicate what they call the "asynchronous exchange problem." A technical data package is generated and sent, and the receiver starts using the data. On the sender side, however, development is still ongoing. This disconnect presents a high-risk issue in that the data within the technical data package is quickly out of date.
And of course, there is the intellectual property (IP) issue. How do you protect your IP and how to protect one supplier's IP from the next?
Bringing digital transformation to the A&D supply chain
By introducing real-time visibility and communication into a secure, collaborative and digitalized environment, many of the issues cited by the PLM Action Group can either be totally eliminated or managed in a way that allows the OEM/supplier partnership to thrive.

Working within an increasingly global supply chain while enforcing compliance with export control laws and maintaining air-tight intellectual property (IP) protection can be a headache for aerospace and defense companies. The typical OEM/supplier relationship today is currently driven and managed by documents, email exchanges and access to shared drives. While inefficient, these practices have persisted due to misconceptions of high costs and the lack of data rights management from automated systems.

A more digitalized approach ensures that the supplier deliverables are per the requirements and are on track without the worry of sacrificing strict data control. With program oversight of vulnerable information, companies can be certain shared information will only be consumed by authorized users without violating any regulations.

Also, when an OEM introduces a more digitalized approach into the work environment, companies are suddenly better positioned to make informed "build vs. buy" decisions and efficiently manage the request for proposal, source selection and contract execution processes. This more informed approach to vendor onboarding and management places A&D companies in the best position to deliver products on time and within budget.
Industry position paper now available
The Aerospace & Defense PLM Action Group's Global Collaboration team has just released a position paper on their view of the future desired state for a collaborative environment in the A&D industry. It's based around a synchronous collaboration solution that works in parallel with industry CAD and data interchange standards to ensure control and bi-directional communication/sharing. This digitalized approach improves interoperability between collaboration communities while minimizing manual intervention. The collaborative solution should provide a non-propriety data format to allow system-/solution-agnostic movement of data between organizations irrespective of the endpoint solutions used to create/maintain the data being collaborated.
Below is the position paper: "Supplier Collaboration: Industry-proven Solutions for the Aerospace and Defense Industry."
The Group is actively working on a list of detailed requirements which will be shared with solution providers when completed.
A model for change
Suppliers and partners can realize the many advantages and benefits from the Siemens Supplier Collaboration and Management digital thread. With the Siemens approach, OEMs, suppliers, partners and customers collaborate using models during engineering, manufacturing and product support phases instead of sharing documents. With all stakeholders across the supply chain connected to the most up-to-date information through a supplier portal, changes to requirements and other models are communicated instantaneously, automatically and bidirectionally. Potential impacts due to supplier delays can now be better predicted and planned proactively.

Today, given our climate of unpredictability and rapid change, it makes sense for A&D companies of all sizes to improve program performance by adopting a digital transformation that's aligned with their individual needs – and future goals.
This article first appeared on the Siemens Digital Industries Software blog at https://blogs.sw.siemens.com/thought-leadership/2022/07/01/had-it-with-your-current-supply-chain-heres-a-way-to-improve-program-performance-now/