Creating the Industrial Metaverse: Siemens Xcelerator + NVIDIA Omniverse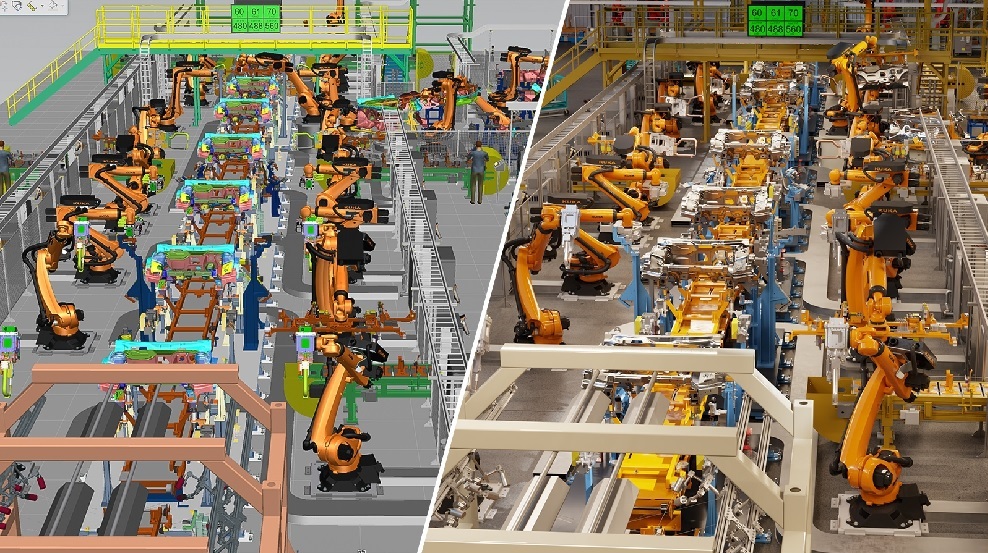 Siemens Xcelerator (left) connects to NVIDIA Omniverse (right) to enable a full-design-fidelity, photorealistic, real-time digital twin.
Siemens Xcelerator and NVIDIA Omniverse are bringing together the virtual and physical worlds to provide new insights and efficiencies for product design and manufacturing through physically accurate virtual world simulation, data analytics, and AI.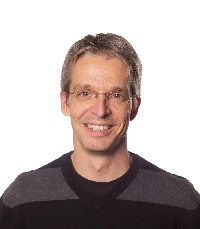 This partnership combines NVIDIA's Omniverse, which offers real-time, full-design fidelity photorealistic visualization, with Siemens Xcelerator's real-world engineering and physics-based simulation to deliver the industrial metaverse. This enables industrial companies of all sizes to create closed-loop digital twins with real-time performance data, ideal for running simulations and AI-accelerated processes for advanced applications such as autonomous factories that rely on intelligent sensors and connected devices. Now, manufacturers can better respond to customer demands, reduce downtime, and adapt to supply chain uncertainty while achieving sustainability and quality targets.
The building blocks of the industrial metaverse
Siemens Xcelerator offers the industry's most comprehensive digital twin—representing the mechanical, electrical/electronic, and software domains interacting together. All to help customers rapidly create today's cutting-edge smart products and production processes. The digital twin of the product is a precise virtual representation of a physical product that matches the product's physical form, function, and behavior.
The digital twin of production does the same, but encompasses each stage of the manufacturing process, from machines and logic controllers to entire production lines. The digital twin is continuously optimized with real-time data from the shop floor using Siemens Industrial Edge.
These comprehensive digital twins are best represented by leveraging the massively scalable compute performance and real-time capabilities of NVIDIA Omniverse. This cloud-native, multi-domain visualization and 3D collaboration platform brings the customer's product and production digital twins to life with integrated, physically accurate simulation from Siemens. Omniverse enables photorealistic real-time ray-traced and path-traced rendering of full-design-fidelity products, processes, and environments. All this is supported by the Omniverse platform's open architecture, based on USD (Universal Scene Description), and powered by the purpose-built OVX server for large-scale digital twin simulations.
Solving demanding manufacturing challenges
Both NVIDIA Omniverse and Siemens Xcelerator are continuously enriched by real-time data from actual operations. The result is ever-increasing fidelity between the virtual and physical worlds, allowing the virtual representation to have true-to-reality physics, materials, lighting, and behavior. This combination of immersive experiences and physics-based digital twins enables teams to make faster and better-informed decisions.
When problems are identified during manufacturing, engineering teams can visualize the product, and production processes in a virtual space. There, they can explore, test and validate potential solutions and optimizations using digital twins—eliminating the need for physical prototypes, reducing critical downtime, and increasing manufacturing agility.
In the case of human-robot collaboration, autonomous processes utilizing artificial intelligence (AI) can intelligently adjust to achieve efficient and safe environments for these 'cobots'. Customers can train robot perception networks on physically accurate synthetic data generated from the live, comprehensive digital twin. This greatly expedites both initial training of the robots and any retraining needed in the event of production or environmental changes.
Taking industrial automation to the next level
In addition to optimizing individual process-driven decisions, Siemens Xcelerator and NVIDIA Omniverse bring a new degree of intelligence and analysis to operational data. Siemens' proven ability to integrate and simulate products, services, and solutions at the intersection of IT and OT can yield powerful new insights, efficiencies, and even new business models.
Manufacturers can achieve greater efficiency and inventory utilization by integrating data between engineering, manufacturing, and services in real-time. Siemens Xcelerator solutions and services weave together data from core systems across IT and OT to create applications which make operations run more efficiently and sustainably. And NVIDIA Omniverse aggregates and connects 3D design and Siemens CAD applications to build and iterate upon a single source of truth virtual model, connecting and extending to IoT, data systems, and industrial automation tools.
For example, automotive manufacturers can use Siemens Xcelerator and NVIDIA Omniverse to plan and continuously monitor factory operations using a digital twin. When production bottlenecks are detected, multi-disciplinary teams can meet and collaborate within a real-time, photorealistic virtual environment. The combination of Siemens Xcelerator and NVIDIA Omniverse will enable the team to immediately analyze issues, identify root causes, simulate and optimize solutions. Leading to rapid deployment of the validated solution.
In another application, Siemens Xcelerator and NVIDIA Omniverse can compress the time needed for energy and utility plant engineers to explore new services, safety, optimization, and sustainability requirements. The team can virtually navigate through a Siemens Xcelerator digital twin of the facility, analyzing the thermal distribution produced by the existing air condition system. Omniverse's high-definition, photorealistic visualization enables them to quickly explore different configurations of the vents and cooling towers to balance the comfort of personnel with the efficiency of the system. To determine the optimal approach, the engineers can visualize the facility operating, complete with realistic sensor information, and contrast the performance of the existing structure to finally validate the proposed solution.
More to come
In the upcoming weeks and months, I will be exploring how Siemens Xcelerator and NVIDIA Omniverse together will tangibly improve engineering collaboration and innovation. So please stay tuned!
About the author
Dirk Didascalou, Chief Technology Officer Siemens Digital Industries
This article first appeared on the Siemens Digital Industries Software blog at https://blogs.sw.siemens.com/thought-leadership/2022/06/29/creating-the-industrial-metaverse-siemens-xcelerator-nvidia-omniverse/