Thought Leadership
INCOSE 2022 symposium with Siemens Software

This year is the 32nd Annual International Council on Systems Engineering (INCOSE) symposium to teach, learn, and collaborate on multidisciplinary processes and practices for successful systems development. Attendees will be flocking to Detroit, Michigan for the last week of June to share what they have been working on to accelerate the adoption of systems engineering practices in their respective industries. That includes some of our experts from Siemens Software, executives from our top three industries will be there to talk about the efforts to make model-based systems engineering (MBSE) a more viable approach with the help of digitalization.
You'll hear from Dale Tutt on how MBSE is accelerating the development of next generation aircraft systems like hypersonics, autonomy, and zero-emission designs. Nand Kochhar will be presenting on automotive and transportation companies utilizing MBSE to address the transformations in technology, consumer demands, and environmental pressures. And Ravi Subramanian will be discussing how MBSE is helping guide the way in developing the next frontier of microelectronics. Each of these sessions will be highly informative, but in case you are looking for a little more information on these sessions, they are broken out below.
Nand Kochhar
VP of Automotive and Transportation Industries at Siemens Digital Industries Software
Monday, 6/27 at 2:15-2:45pm with Q&A following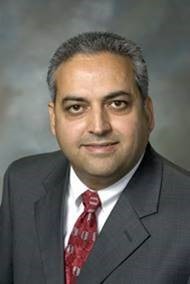 As the appetite for high-tech vehicles continues to increase, the nature of vehicle development has changed. Modern vehicles are increasingly defined by software and electronic components that enable the advanced features desired by consumers. This transition towards a software-defined vehicle has also caused a rapid growth in vehicle complexity. To keep up, legacy automotive original equipment manufacturers (OEMs) and suppliers must be able to deliver innovative software-driven vehicle features and contend with the mounting complexity of integrating them into the mechanical, electrical, and electronic systems of a vehicle.
In this session, Nand Kochhar, VP of Automotive and Transportation Industries at Siemens Digital Industries Software will discuss how automakers must rethink traditional vehicle development processes and embrace digital technologies to compete in this dynamic and crowded marketplace. Nand will cover how a model-based systems engineering (MBSE) approach is critical for enabling automakers to capture vehicle development holistically, as a system-of-systems, including electronics, software, networks, electrical wiring, and mechanical systems.
Nand Kochhar is the vice president of Automotive and Transportation Industry Strategy for Siemens Digital Industries Software. He joined Siemens in 2020 after nearly 30 years with Ford Motor Company, where he most recently served as Global Safety Systems Chief Engineer. Kochhar's tenure at Ford included executive engineering leadership across a range of disciplines including in product development, manufacturing, digitalization, simulation technology development and implementation.
Kochhar has additionally been active in SAE International, where he has served as Chairman of the Executive standards committee, leader of a cross-industry group focused on driving standards for mobility, autonomous vehicle development, electrification and connectivity.
Dale Tutt
VP of Industry Strategy at Siemens Digital Industries Software
Tuesday, 6/28 at 10:45-11:15am with Q&A following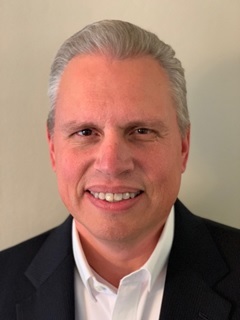 As complexity of products and programs continue to increase, an enterprise solution for model-based systems engineering (MBSE) using a comprehensive digital thread is critical to optimizing product architecture. Companies then use requirements and the product architecture to drive design, test, certification, production, and product support processes to improve program execution across the product lifecycle. In this session, Dale Tutt, VP of Industry Strategy at Siemens Digital Industries Software will discuss how aerospace and defense companies must transform development processes and embrace digital technologies to compete in this dynamic and crowded marketplace. Dale will cover how a modern MBSE approach is critical for engineering teams to capture product development as a system-of-systems, including electronics, software, networks, electrical, and mechanical domains.
With such a perspective, aerospace manufacturers will drive innovation at the rapid pace demanded by the market today. These companies will enable their engineers to design and refine models of various aircraft systems while optimizing details across the product lifecycle. They will have transparency and traceability of all design decisions and verification results back to the original requirements, which will assist improved program management and impact analysis of changes. Finally, organizations throughout the supply chain will be able to connect these models together into a robust and comprehensive digital twin to help companies fly their products before they build it to minimize changes in test and verification.
Dale Tutt is the Vice President of Industry Strategy at Siemens Digital Industries Software, where he leads the Industry Teams to develop industry strategies, defining requirements for products and solutions, and market solutions for Siemens. After spending 30 years in the Aerospace industry in engineering design, development, and program leadership, Dale joined Siemens as the Vice President of Aerospace and Defense Industry in engineering design, development, and program leadership. Prior to joining Siemens, Dale was the Vice President of Engineering and Vice President of Program Management at The Spaceship Company, a sister company to Virgin Galactic, where he led the development of vehicles for commercial space tourism. Dale also worked at Cessna Aircraft / Textron Aviation in engineering and program leadership roles. Before leaving Textron Aviation, he was the Engineering Director for the Textron Aviation Defense programs, as well the Chief Engineer and Program Director of the Scorpion Jet Program.
Ravi Subramanian, Ph.D.
Sr. Vice President and General Manager of IC Verification Solutions, Siemens EDA
Wednesday, June 29 at 10:45-11:15am with Q&A following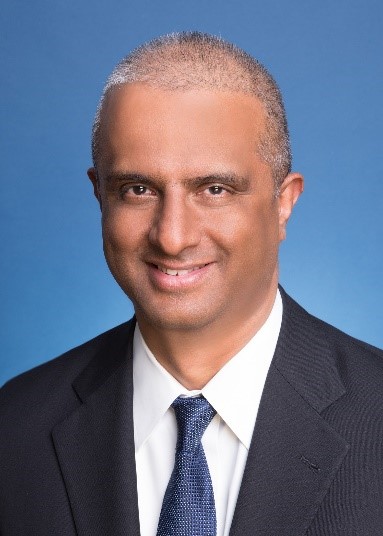 While model-based systems engineering (MBSE) is not a new topic in microelectronics, acceptance has been slow within mainstream design flows, even as other industries have seen significant adoption. The reasons behind this are varied but may include: the scope of specifications when spanning the breadth of electronics software and hardware; the complex nature of changes needed in a system design; the lack of specificity on what implementation is required; limitations of existing tools and method; and a limited understanding of what is at stake until it is too late. The good news is that many of the core elements to enable MBSE methodology exist today in microelectronics. Bringing together a unified contextual view of the challenges and strategies for incremental adoption, microelectronic system design can realize its full MBSE potential. The reality is that in microelectronics, MBSE can be achieved through evolution rather than revolution.
This is happening at a critical time as the increasing complexity is stretching design teams to a breaking point. In this presentation we will look at examples of how we can adapt existing design and verification best practices as the foundation for an MBSE solution; create new linkages between data and flows to realize significant gains and predictability; examine how new solutions for requirements traceability and hybrid modeling can accelerate the design and decomposition of complex systems; and the importance of continuous verification to ensure correctness of the integrated system.
Ravi Subramanian is the Senior Vice-President responsible for all IC Verification at Siemens Digital Industry Software. This business is focused on ensuring systems and semiconductor customers are able to confidently ship electronic products to market in the fastest amount of time via the use of software- and hardware-assisted verification and validation techniques. Ravi joined Siemens through the acquisition of Mentor Graphics where he held the role of VP & GM of the IC Verification Business Unit. Ravi joined Mentor through the acquisition of Berkeley Design Automation (BDA), where he was Co-founder, President and CEO.
Prior to BDA, Ravi was at Infineon Technologies, where he was the VP & GM of the 3G WCDMA Business Group. Ravi joined Infineon through the acquisition of Morphics Technology, a fabless IC company developing advanced chips for 3G platforms where he was co-founder, VP Engineering, and then CEO. Ravi began his career at AT&T Bell Laboratories, where he worked on radio transceivers for CDMA and GSM mobile communications and led the Radio Systems Research Department. Ravi received his BSEE (with honors) from the California Institute of Technology (1987). He earned his PhD in EECS from the University of California at Berkeley (1991) where he was a recipient of the prestigious UC Regent's Fellowship. He is the lead author on 18 issued United States patents and a Senior Member of the IEEE.
---
Before the symposium kicks off at the end of the June, you may want to check out a more general description of the Siemens MBSE approach on our website or read up on the power of Xcelerator for your business.
Siemens Digital Industries Software is driving transformation to enable a digital enterprise where engineering, manufacturing and electronics design meet tomorrow. Xcelerator, the comprehensive and integrated portfolio of software and services from Siemens Digital Industries Software, helps companies of all sizes create and leverage a comprehensive digital twin that provides organizations with new insights, opportunities and levels of automation to drive innovation.
For more information on Siemens Digital Industries Software products and services, visit siemens.com/software or follow us on LinkedIn, Twitter, Facebook and Instagram.
Siemens Digital Industries Software – Where today meets tomorrow
This article first appeared on the Siemens Digital Industries Software blog at https://blogs.sw.siemens.com/thought-leadership/2022/06/03/incose-2022-symposium-with-siemens-software/