MBSE: Model-based approach transforms Aerospace & Defense – part 3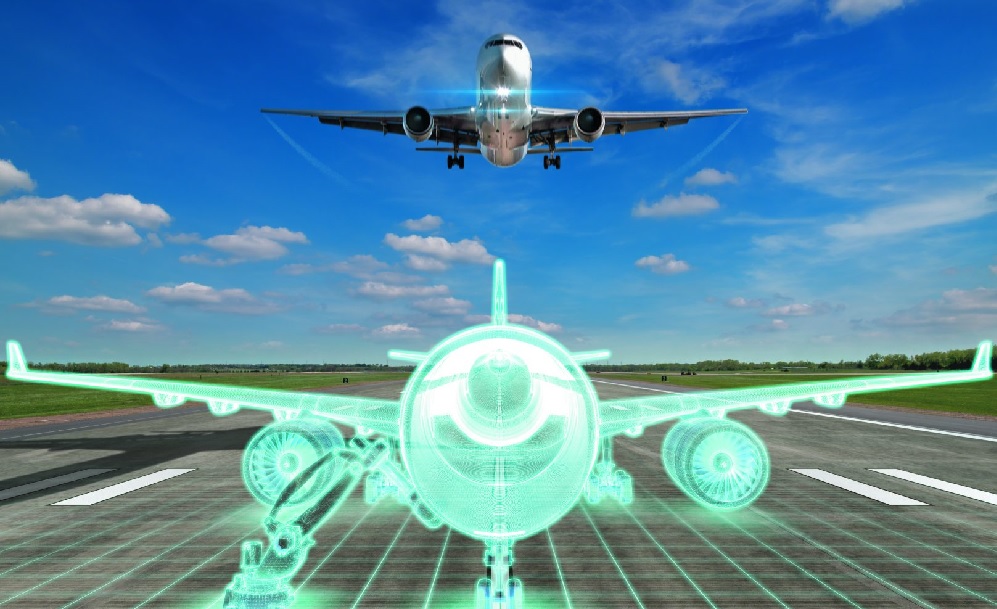 Our discussion on model-based systems engineering (MBSE) continues based on the published MBSE for Dummies ebook. Our two previous MBSE blogs focused on the future of aerospace and reassessing systems engineering. This third blog in our series concentrates on capturing a new vision for Aerospace & Defense with a single model solution, shared data development and modern MBSE methodology.
Learn more in the eBook.
MBSE methodology
A major hurdle in development with a document-centric process is the placement of files. Mistakes can be made even with the most stringent file systems. Whether the documents are paper or digital, storage of these assets ends up on desks, shelves, laptops, shared drives or cloud-based services. Unfortunately, if a document is discovered, the version history may not be available, thus dealing with an outdated design. Next-generation MBSE solutions must retain all data stored in disparate documents in a single model, both visible and accessible, thus allowing centralization of data for cohesive teamwork, avoiding silos until integration later in the development phase.
Adopting an MBSE methodology changes interaction and relations across a project, directing a technical program, with functionality rolling down from early concept design through deployment. MBSE keeps all groups synchronized, even in aerospace development. Therefore, any dynamics that shift in one domain must be visible across the entire organization, eliminating any chance of a negative impact on another system or group of systems. This also includes the more extensive supplier networks of aerospace programs, ensuring the correct subsystems are delivered and appropriately integrated into the more comprehensive system. Orchestrating this interaction across a broad swath of tools and disciplines requires sharable parameters outlined in the MBSE program.
Digital thread
Sharing created and consumed data is most beneficial within development; however, it can be arduous to continually receive data immaterial to your workflow. Therefore, there is an essential need for intelligence in the process with a data structure in the background, able to organize the comprehensive development information using numerous tools. The model must be examined and refined for every part of development.
So, a mechanical engineering team must understand the general dimensions of the functionality and requirements around the system placement. For instance, the cutout in a vehicle frame must fit both the wire harness and the end connector. However, new additions may require more information, getting a supplier up to speed on the development process, and identifying the integration of their work into the greater system.
Benefits of MBSE in aerospace
Improvements to development must have a calculable benefit, otherwise changes will not be enacted. Is the project getting done faster? More efficiently? At a lower cost? A modern MBSE methodology makes this context possible. And in the aerospace industry in particular, one improvement can have a significant impact other system, due to tight schedules, design space limitations and budgets requirements.
With a modern MBSE approach, a company can cut its development cycle time by 25 to 30 percent, while also reducing late-stage error findings. Thus, the combined data of a comprehensive project allows multidisciplinary studies early in development, revealing performance limitations. later in the development phase, the digital and physical worlds can also interact more effectively and cohesively through simulation and testing to minimize total tests for system validation. As a result, MBSE provides the scalability needed for complex aircraft today and in the future with the energy transition towards electric propulsion and alternative fuel systems.
Though MBSE is part of aerospace development's past, avoiding the dependency on document-centric tools for model-based and digital solutions is the future. Collaborating across domains, rather than in siloed development, provides the data applicable to every stakeholder. It also provides a practical benefit to adoption, from concept design through deployment.
Read more about MBSE adoption for the aerospace industry in the Siemens Special Edition MBSE for dummies eBook.
---
Siemens software solutions
Siemens Digital Industries Software is driving transformation to enable a digital enterprise where engineering, manufacturing and electronics design meet tomorrow. Xcelerator, the comprehensive and integrated portfolio of software and services from Siemens Digital Industries Software, helps companies of all sizes create and leverage a comprehensive digital twin that provides organizations with new insights, opportunities and levels of automation to drive innovation.
For more information on Siemens Digital Industries Software products and services, visit siemens.com/software or follow us on LinkedIn, Twitter, Facebook and Instagram.
Related Links:
MBSE: Future of aerospace industry – part 1
MBSE: Reassessing systems engineering – part 2
MBSE: Model-based approach transforms Aerospace & Defense – part 3
MBSE: Advancing system engineering for Aerospace & Defense – part 4
This article first appeared on the Siemens Digital Industries Software blog at https://blogs.sw.siemens.com/thought-leadership/2022/05/05/mbse-transforms-aerospace-defense/