Thought Leadership
Building a design toolset for additive manufacturing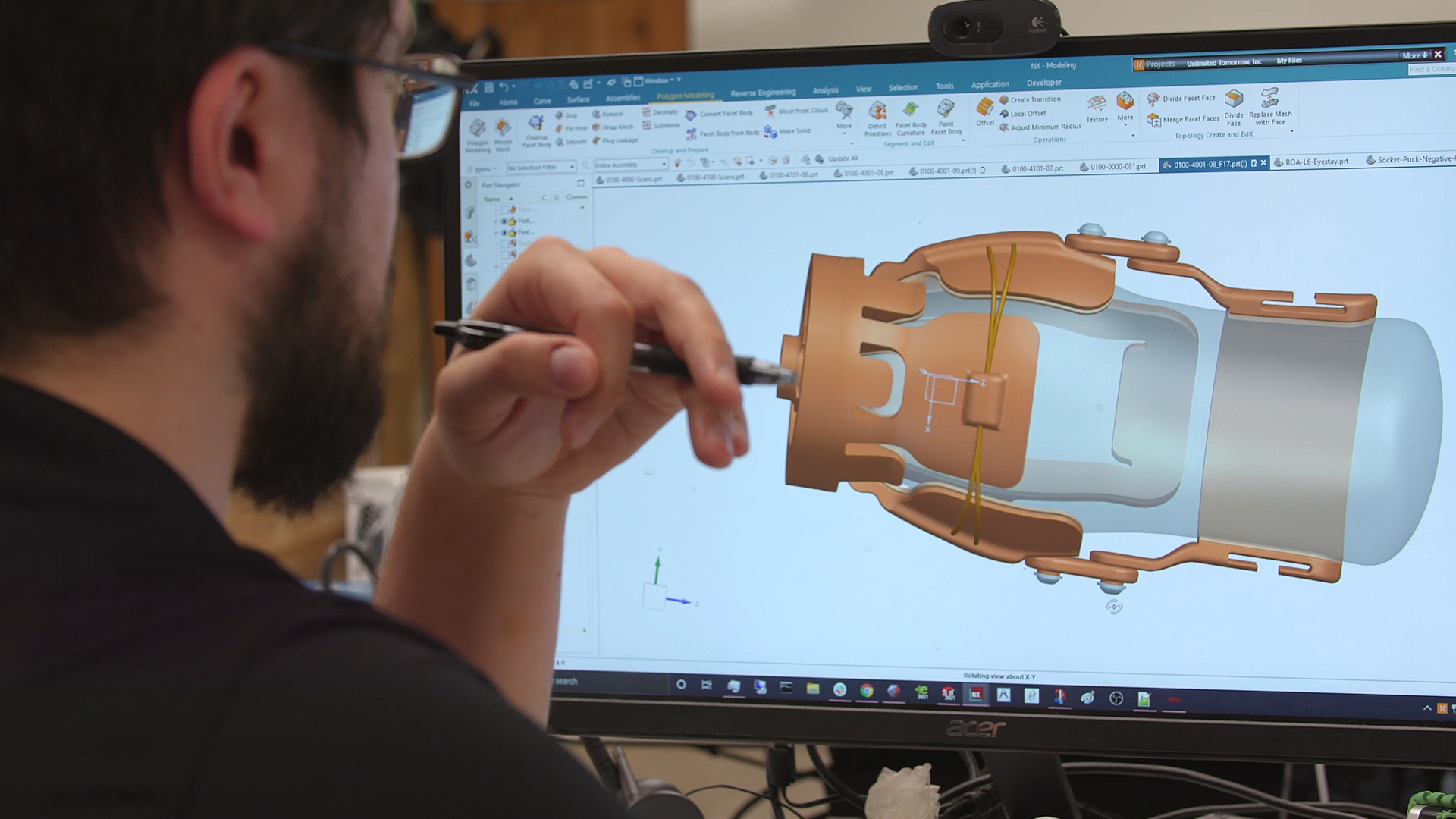 There are three major phases of any development process – it starts with the product concept and design, these ideas are then planned and engineered for manufacturing, then the product is manufactured with the right tools for the job. All of these steps are critical to any manufactured product, but especially so for a new technology like additive manufacturing (AM). Within each phase, however, is a wealth of complexity and the tools need to harness it to create something truly worthwhile. The design toolset for AM encompasses the comprehensive geometric manipulation of the digital product. It covers the optimization of parts for a variety of requirements and balancing multiple simultaneously. And a comprehensive toolset should include functions to create unique structures that capitalize on the available capabilities of the technology.
Geometry manipulation
Parametric modeling tools are the same tools previously used to create precision geometries for use with other, traditional, manufacturing techniques like stamping, molding, and machining. Adapting these tools for use with additive manufacturing is critical to providing the benefits of AM within the existing design environment. However, even standard geometry manipulation tools can be used in ways that benefit additive manufacturing.
The use of templates in conjunction with geometric manipulation, customization can be awarded to those beyond the highly trained in 3D design. In this case, the bulk of a component in designed by skilled individuals but final fitment or optimization is left to the user simply looking for a perfect product. This has the possibility to revolutionize prosthetic fittings, by allowing clinicians to work on fitting prosthetic limbs to their patients. But this possibility only came about from continued investment in design for additive manufacturing (DfAM).
Part optimization
Beyond making AM design accessible to a wider audience, a comprehensive toolset for additive provides an avenue for greater product performance through optimization. As AM enables more complex structures and curves than possible with more traditional manufacturing methods, topology optimized geometries are on the way to becoming commonplace for AM. Parts can be lighter by removing excess material or replacing internal sections with lattice structures while retaining rigidity requirements. But they can also provide optimal fluid flow characteristics by reducing wall-friction or sharp angles that alter flow too greatly.
This digital twin of the optimal product can then be tested for predicted performance using a standard simulation environment. If the part shows promise in simulation, then it can be printed and tested in the real world with some development groups going so far as to use real-world testing results to refine the accuracy of their simulations. The advantages of optimized parts means that optimization will likely become a standard part of part design in most industries.
Special structures
The lattice structure is an integral part of AM design, it provides weight reduction, reduces material costs, and can even increase surface area for cooling application or adhesion. But creating them without the right tools can be far from trivial, requiring complex coding for the geometries and manual modeling practices. Whereas algorithmic modeling provides complex and repeating geometries with a few clicks and updates to design changes automatically.
There are also hardware requirements to AM design, as with multi-axis printing. More basic tools can only interpret the 3D geometry of a part as a stack of X-Y planes in the Z-direction, but this limitation can bring about stress defects. When a layer of the print coincides with a stress-concentrating structure a failure is likely – either as a hairline crack or reduced durability over the lifetime of the component. The freedom to print perpendicular to the surface enables stronger components overall but making that happen requires an understanding of the process with more variables and often calls for more simulation to fill the knowledge gap.
Creating the right product for your business is already an impressive feat, so it is critical to deploy the right toolset and empower the organization to make it happen more often. Improvements to geometry manipulation are providing access to more people than ever, even without intimate knowledge of the rules to 3D design. Optimization practices within design are making parts better right out of the gate with better performance during manufacturing and in the field. And continuous evolution of the AM toolset is providing access to a more comprehensive set of technologies and structures for additive manufacturing. But design is only the first step in developing a successful product with additive manufacturing.
---
Siemens Digital Industries Software is driving transformation to enable a digital enterprise where engineering, manufacturing and electronics design meet tomorrow. Xcelerator, the comprehensive and integrated portfolio of software and services from Siemens Digital Industries Software, helps companies of all sizes create and leverage a comprehensive digital twin that provides organizations with new insights, opportunities and levels of automation to drive innovation.
For more information on Siemens Digital Industries Software products and services, visit siemens.com/software or follow us on LinkedIn, Twitter, Facebook and Instagram.
Siemens Digital Industries Software – Where today meets tomorrow
This article first appeared on the Siemens Digital Industries Software blog at https://blogs.sw.siemens.com/thought-leadership/2022/03/24/building-a-design-toolset-for-additive-manufacturing/