Thought Leadership
Intelligent Performance Engineering addresses machine complexity
Machinery manufacturing is increasingly becoming more complex through a strategic focus on integrating software and electrical systems of machines merging with the manufacturing environment. In addition, a principal challenge for machine builders is responding to the demand for increased customization, which necessitates greater complexity when fulfilling those requirements.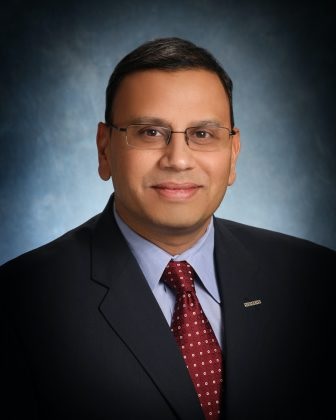 In a published article in Industrial Machinery Digest, Rahul Garg, Vice-president of Industrial Machinery and Heavy Equipment of Siemens Digital Industries Software, discusses the challenges machine builders face in responding to the customer demand for complex machines and customization. 
Intelligent Performance Engineering (IPE) addresses these challenges for companies developing new engineering practices with the growing complexities of machine introductions.
It is essential to differentiate a product from global competition by serving customers rapidly at a lower cost. Subsequently, dynamic technologies propel companies to consider and evaluate how they address customer's needs and challenges through digitalization. Therefore, in stretching the limits of technology advancements, there is a perpetual need to address the growing demands of flexibility and complexity. This objective cannot be accomplished without quickly evaluating machine behaviors and providing data back to the model.
Implementing IPE in conjunction with a digital thread is vital to balancing a customer's needs to improve machine reliability and performance while evaluating, verifying and testing designs.
Intelligent performance engineering provides new methods
IPE incorporates advanced digital simulation and analysis tools to help machine builders analyze the impact of specific design choices on the performance and failure modes of a component, assembly, or the complete machine. It improves reliability and addresses risk by helping machine builders construct highly accurate models that assist in predicting product behavior during the lifecycles of a machine.
"Intelligent Performance Engineering provides the ability to ensure innovative machine designs can be delivered as promised through a digital thread to support consistency and high performance. This innovation provides several critical design parameters, including personalization, global competition, and simulation, while adopting intelligent performance engineering practices for ensuring safety, reliability, and cost-effectiveness.," says Rahul.
Intelligent Performance Engineering impacts the manufacturing process to provide positive attributes by supporting a multi-domain simulation upfront, fostering an integrated design and simulation approach to support custom variants and enable closed-loop validation. 
Siemens Digital Industries Software and IPE is driving transformation to enable a digital enterprise where engineering, manufacturing and electronics design meet tomorrow. The Xcelerator portfolio helps companies of all sizes create and leverage digital twins that provide organizations with new insights, opportunities and levels of automation to drive innovation.
For more information on Siemens Digital Industries Software products and services, visit www.sw.siemens.com or follow us on LinkedIn, Twitter, Facebook and Instagram.
Siemens Digital Industries Software – Where today meets tomorrow.
Related links
Listen to the IPE Podcast on leveraging machine complexity.
Learn more about Intelligent Performance Engineering.
Rahul Garg is the Vice President for Industrial Machinery & SMB Program, responsible for defining and delivering key strategic initiatives and solutions and global business development. He and his team are responsible for identifying key initiatives and developing solutions for the industry while working closely with industry leading customers and providing thought leadership on new and emerging issues faced by the machinery industry. Rahul's experience and insight are derived from 25 year career delivering software-based solutions for product engineering and manufacturing innovation for the global manufacturing industry, spanning a career in R&D to program management, sales and P&L management and having focused exclusively on the industrial machinery and heavy equipment industry since 2007.
This article first appeared on the Siemens Digital Industries Software blog at https://blogs.sw.siemens.com/thought-leadership/2021/08/13/intelligent-performance-engineering-addresses-machine-complexity/