Additive manufacturing failures (Part 1) – challenges to industrializing additive manufacturing and the high failure rate

In an industry continuously experiencing change, production is witnessing modern advancements via additive manufacturing (AM). AM makes it possible to print complex objects via a CAD model, created layer-by-layer, using various types of materials with high precision and repeatable quality.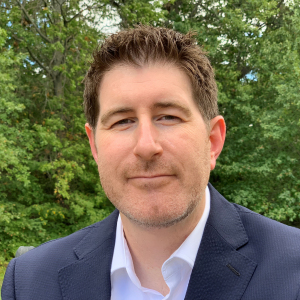 Simulation and 3D modeling allow for advanced complexity of design and high quality, ultimately resulting in fewer distortions and errors. While there are numerous examples of additive manufacturing being used in the prototype stage of a product, the goal is to propel AM into the industrial production stages. However, to get there, the industry needs to overcome crucial challenges.
In this series, we address the key challenges the industry must overcome to industrializing additive manufacturing. Our focus begins with the failure rate.

The problem: high failure rates, multiple printing jobs
Industrializing a manufacturing method means the ability to produce thousands of parts quickly and at high quality. Additive manufacturing presents an issue in this regard because it usually requires numerous iterations to achieve a quality output for final production parts. Therefore, companies are printing multiple versions of parts, instead of one, to obtain acceptable results.
This repeated printing, due to a high failure rate, translates to increased cost. Perfecting a part is a labor-intensive process, with companies printing multiple versions, resulting in waste of materials and time for each iteration. This scenario is a significant inhibitor to adopting additive manufacturing technologies in an industrial setting.
Predicting 3D printing problems
Simulating designs and the print process is one way to anticipate issues and correct the design or print job file before the part is sent to the 3D printer. However, even after simulation, unpredictable effects can still occur during the printing process. To further avoid wasting time and materials, companies also need a monitoring tool that can assess the build quality of the part or product during printing.
Whether a part's structural integrity has been compromised in the print process is often not realized until after the failure occurs. A part's durability reveals itself over time. However, companies can't afford to risk an additively manufactured part failing prematurely. Many vital factors assist in defining the durability and fatigue properties of a part, including surface roughness, porosity and materials. Engineers need the ability to evaluate where a part might fail and to make necessary alterations.
Additive manufacturing – needing solutions
A high failure rate in 3D printing equates to increasing time, materials and costs. There is no overstating the benefits of addressing these challenges, as reduction in the failure rate is becoming a necessity to compete in the additive manufacturing space. However, achieving a high-profit margin from additive manufacturing requires quality first-article printing without suffering repeatable trial and error scenarios.
Reducing the printing failure rate on a significant level requires knowledge, and companies are moving up the learning curve through diverse paths. The main benefit of adopting software for aiding in first-time-right printing is obtaining a significant decrease in test print failures and the iterations necessary to achieve a quality output without the lengthy process of knowledge acquisition to achieving this goal. We will talk more about this in part two of this blog series.
Scaling an operation is another barrier to additive manufacturing adoption in an industrial fashion. Companies are looking to use additive manufacturing in a sustainable way, with the assurance that their target quantity of parts will reproduce accurately, economically and within a specified timeframe. However, it is often unclear at the outset what kind of investment in AM hardware is necessary to achieve their goals.
Now that we have explored the barriers to industrializing additive manufacturing, we can begin to explore the solutions to these issues. This will be the focus of part two of this blog series.
This concludes part one in a series on the challenges to industrializing additive manufacturing. We will continue discussing how to overcome the obstacles to AM printing failures, achieving first-time-right printing and sustainability for where today meets tomorrow in part two.
Related Links:
– Additive manufacturing failures (Part 2)
– Press Release – Siemens expands additive manufacturing portfolio through acquisition of Atlas 3D
– Additive manufacturing overview

About the author:
Ashley Eckhoff has a background in engineering and has been with Siemens for over 20 years in various capacities. He has spent the past few years deep-diving into additive manufacturing in both product design and marketing roles.
This article first appeared on the Siemens Digital Industries Software blog at https://blogs.sw.siemens.com/thought-leadership/2020/03/02/challenges-to-industrializing-additive-manufacturing-high-failure-rates/