Thought Leadership
Optimizing designs for additive manufacturing
Manufacturers are replacing parts and assemblies with 3D printed components, reducing cost, material and weight via additive manufacturing (AM). There is a myriad of opportunities for improving design functionality.
Fully realizing additive's potential requires a robust design and modeling software.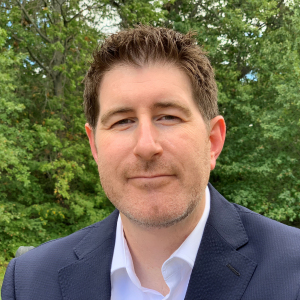 In a recent additivemanufacturing.media article by Ashley Eckhoff, of Siemens Digital Industries, he discusses how design and modeling software are enabling users to optimize additive manufactured parts for both cost and function.
"Most organizations familiar with additive manufacturing (AM) understand that it makes little sense to simply print production parts wholesale that were designed for other manufacturing methods," says Eckhoff. "The real strength of additive manufacturing is allowing the utilization of geometries that are not necessarily suitable for manufacturing via different methods. However, most companies do not yet have the knowledge or expertise to design for AM in a way that leverages the full potential of this technology."
A fundamental paradigm shift is occurring, from the dynamic of human designers dictating processes to the transition of computer algorithms, affecting major design decisions. There's a rethinking of the methodology in manufacturing by the design and engineering industries that are shifting from computer-aided-design to computer-generated design. And, additive manufacturing is the innovation driving this tectonic shift.
Realizing AM potential through technology
Additive manufacturing is a geometry agnostic technology, meaning that it allows companies to manufacture and produce intricate geometries, not possible with traditional legacy manufacturing methods. So, it's opening the door of opportunity for designers and engineers to create what would seem to be unattainable designs. However, theory is sometimes simpler than application, causing slow adoption of additive manufacturing.
Companies are learning what is possible with additive manufacturing and the demand for software systems that can optimize and print inconceivable geometries. They are creating optimized products and parts that use fewer materials for functional requirements of the part, increasing efficiency by reducing the weight and optimizing its function.
So, there is freedom in design by printing parts that would be difficult with traditional methods. Moreover, it's producing diversity in parts with some that may are assemblies combined into a single part, while others are from generative design operations. This geometric freedom that additive manufacturing provides carries the potential for part design, including the combining of multiple layers of optimization.
The new designs entail a geometry that no human has ever created, explicitly tuned to the inputs of the system. Since the design process is based on a simulation, the result is highly automated, with custom optimization solutions for a specific set of inputs. Therefore, each geometry would be different based on the results of the part, especially during cooldown, revealing distortions.
Siemens and HP partner in creating highly optimized parts
Siemens and HP partnered to fully optimize process efficiency of the design and simulation. However, using these types of highly automated, simulation-driven tools often results in geometry that cannot be manufactured using traditional techniques.
There is a need for robust software for design, simulation and production of additive manufacturing parts that's paramount when attempting radical system redesigns at an industrial level. As companies learn more about the potential of additive for system and part optimization, high-end software is key to enabling multi-level workflows, thereby allowing companies to truly utilize additive manufacturing.
For more information, read Ashley's full article on additivemanufacturing.media – a discussion of optimizing designs with additive manufacturing solutions in meeting the needs of where today meets tomorrow.
About the author:
Ashley Eckhoff has a background in engineering and has been with Siemens for over 20 years in various capacities. He has spent the past few years deep-diving into additive manufacturing in both product design and marketing roles.
This article first appeared on the Siemens Digital Industries Software blog at https://blogs.sw.siemens.com/thought-leadership/2019/11/21/optimizing-designs-for-additive-manufacturing/