Using design validation to win in smart sporting goods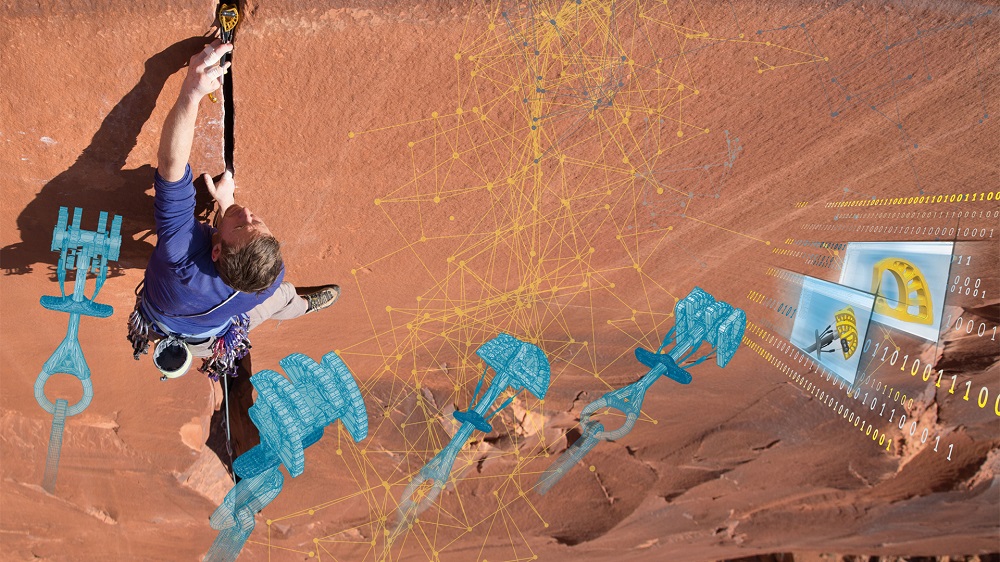 Smart sporting goods require new and innovative design methods to deliver the digital coach experience consumers want with the safety they deserve—all at a price point they'll willingly pay.

But traditional manufacturers entering this field face a multitude of unfamiliar technical obstacles. Primary among these is validating the safety and durability across the electronics and mechanics of these more complex products.
Sporting goods are typically used in more adverse conditions than most consumer electronics—a soccer ball, for example, is kicked around a field consistently under the hot sun or even wet conditions. Manufacturers will need ways to simulate real-world mechanical, thermal or other stresses that can affect the electronic component during use.
Luckily, there's technology that can help with virtually validating the performance, safety and durability of smart sporting goods.
Enhancing design validation with virtual reality
For a long time, 3D models have played a dominate role in product development, but working with digital mockups is a far cry from interacting with an actual product.

Virtual reality (VR) bridges that gap. Rather than simply viewing a product on a monitor, VR permits users to fully experience it within a virtual space. In a VR environment, designers and decision makers can interact with the product in a way that closely mimics how it would respond in the real world. This not only reduces development time, but it also makes the resultant product more reliable and resilient during actual use, while ensuring a rich customer experience.

Once users create a digital twin of the product, they can use a VR device (such as the Oculus Rift or HTC's Vive) to immerse themselves into a virtual environment to conduct form, fit and function studies as well as design reviews. Imagine being able to view and analyze a 3D model at the proper scale, and perform digital mockup operations such as sectioning, positioning, creating markups, all while being able to share this information with other developers.
Eliminate physical prototypes
Advanced simulation, optimization and visualization capabilities are critical to enabling design teams and decision makers to design, test and review hundreds of options in a fraction of the time it would take to build and test a single physical prototype. Faster, better and more cost effective designs are being delivered every day. These digital prototypes can be complete representations of the real product and include colors, textures, lighting variations and even behaviors that allow visual validation as lifelike as the real thing. This ensures all stakeholders can understand what the product will look like and how it will function in its use environment.
Companies planning to enter the highly competitive and fast-moving smart sporting goods arena must immerse themselves in a technically accurate digital twin process that can help bring products to market quickly and efficiently.
This concludes our series on smart sporting goods. To learn more about the smart sporting goods industry, read our previous blogs:

• High-tech sports equipment what do consumers want
• How companies use tech to design smart sports equipment
You can also read our white paper on how manufacturers are getting into the game.
About the author
Suzanne Kopcha is the vice president of consumer products & retail strategy for Siemens PLM Software. She is responsible for using Siemens PLM's resources to provide value-added solutions for the consumer products and retail industry. Kopcha has spent her career leading and consulting with others on the transformation of their innovation processes and leveraging technology as a catalyst for business growth. She's been involved in transforming consumer products companies for almost 3 decades and has more than 27 years of experience in the industry. Kopcha was previously the PLM leader and an Enterprise Transformation Leader at Procter & Gamble, where she was responsible for technology and shared services across the company's design and innovation processes; she also spent 2 years in the Corporate Strategy Office. Kopcha holds a Bachelor of Science degree in Management from LeMoyne College and an MBA from Rensselaer Polytechnic Institute.
This article first appeared on the Siemens Digital Industries Software blog at https://blogs.sw.siemens.com/thought-leadership/2019/04/03/using-design-validation-to-win-in-smart-sporting-goods/